There are several different ways to get from Marseilles to Monaco.
If you are comfortable driving in France then the 228 km (141 miles) on the motorways should pass quite quickly. Otherwise, there are great rail links and other modes of transport to choose from. 
Check out these top tips to help you make the best choice for you.
Whether you want to arrive by car, train or helicopter, or air there are many ways to get from Marseilles to Monaco for either a day trip or part of a broader tour of the French Riviera.
If you are a budget traveler and need to save time and money, or you are in town on business, read on to find out how you can make the Riviera's transport links work for you.
Where is Monaco?
Monaco is an independent principality on the South coast of France, on the Mediterranean Sea, close by the Italian border.
At less than one square mile, it would fit inside Central Park in New York and is the second smallest of five micro-nations in Europe after the Vatican.
It has a reputation as a millionaire's playground but also plays host to a wealth of business events and an annual circus festival.
The nearest airport is at the neighboring city of Nice, and it is on the SNCF rail line that directly links Marseilles and Ventimiglia in Italy.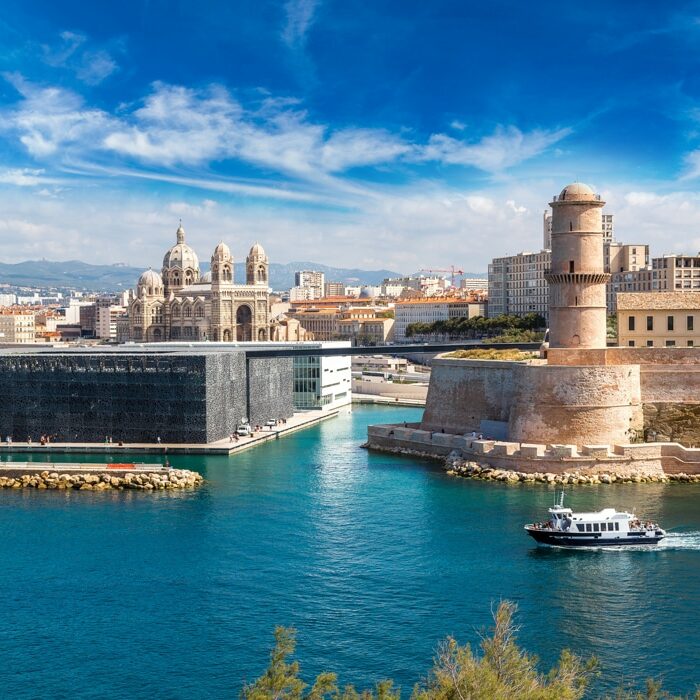 Travel Distances to Monaco
Nice to Monaco: 21 km (13 miles)
Ventimiglia to Monaco: 26 km (16 miles)
Cannes to Monaco: 54 km (33.5 miles)
Saint Tropez to Monaco: 134 km (83)
Montpellier to Monaco: 172 km (107 miles)
Genoa to Monaco: 182 km (113 miles)
Marseilles to Monaco: 228 km (141 miles)
Milan to Monaco: 305 km (189 miles)
Marseilles to Monaco: Transport Options
Whether you are going for a weekend getaway, or you are planning a longer tour of the Riviera there are many ways you can do it.
Marseilles to Monaco by Train
Traveling by train through France, to Monaco, is straightforward and ordinarily quite a pleasure as the rolling stock is usually in very good condition.
The double-deck train carriages mean that you can enjoy great views over the surrounding coast and countryside on the way too.
Marseilles Train Station
Marseilles train station has been extended in recent decades but still retains its golden age of travel atmosphere in its older, original building.
There are several escalators to help you navigate between levels, as well as stairs
Inside the station are shops and a cafe, but the toilets are located outside the station and cost €0.80 to use, which seems to be an odd amount of change.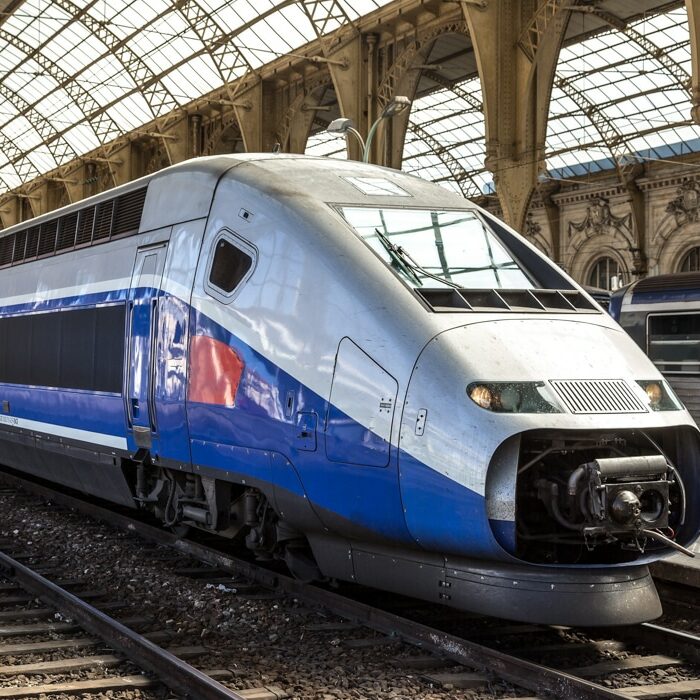 Monaco Train Station
In Monaco, the railway station sits on the border between the principality and France, so it's a good idea to have your passport on hand when moving between the platforms!
The station feels like it is a mini-airport, so it is not too difficult to remember that to go South is to leave France and enter Monaco.
There is a small mall, cafes, and souvenir shops over two levels.
Monaco seems to have been built upon the side of a mountain and to deal with this at the station the elevators access fifteen different levels.
Train Tickets Marseilles to Monaco
There is at least one train per hour at peak times, but you will have to change at Nice.
Prices start at €41 ($45) one way and the journey takes about at least three hours fifteen.
See if you can secure an upper deck seat on the seaward side for the best views along the Riviera coastline.
Buy tickets online, or from the machines set on the concourse at Marseilles.
Marseilles to Monaco by Car
Taking a car from Marseilles to Monaco means you can take your time, get distracted, and stop along the way at one of the dozens of pottery outlets or wineries en route, find a beach to die for, or an out-of-the-way eaterie not in any guidebook.
Marseilles to Monaco Journey Details
Marseilles to Monaco, in normal traffic, should take about three hours over the distance on main roads of 228 km (141 miles).
Take the A8 through the hills of Provence and breathe in the pine aromas of the maquis.
Set out early to beat the rush.
Motorway tolls come to €23.80 ($26) one way, but it is the quickest road route from Marseilles to Monaco.
Booking Car Rental
For a great local deal book a hire car online at Discover Cars, a price comparison site.
Driving to Monaco
The default transmission in France is a stick shift, so make sure you ask for an automatic when you book if that's what you prefer!
There is a wide range to choose from and while big might be better for motorway driving, be aware that the old towns are characterized by having narrow roads and tight corners to navigate!
Check your insurance provider can cover you when driving in France and Monaco. Always call them if there is an incident. It is illegal not to stop in France no matter how minor the collision.
Town speed limits go from 30 kph (18 mph) to 50 kph (31 mph).
D Roads are 80-90 kph (50-55 mph). Stick to the lower number if you can't see a sign.
Limits on the motorway are 130 kph (81 mph) and 110 kph (68 mph) in the wet.
If you are caught on camera breaking the speed limit the rental company will come to you for the fine.
Marseilles to Monaco by Bus
From the bus stop at the Rue Honnorat to the heart of Monaco the schedule tells us it will take two hours and forty minutes and when booked in advance will cost just €12 ($13).
Book in advance via Omio.com to save money. The ticket price goes up, not by much, usually just one Euro, but a saving's a saving, right?.
There are toilets on board, so don't panic if you arrive late!
Coaches are airconditioned and have charging points for your devices and free WiFi too
Marseilles to Monaco by Taxi
The average cost of the taxi journey from Marseilles to Monaco is about €550 ($600) and it will take about two hours, 45 minutes under normal road conditions.
The price includes tolls on the motorway so all you have to do is sit back and relax.
Book ahead online via Kiwi Taxi to make sure you can get a vehicle to where you want to go.
Taxis get booked up very quickly on the Riviera, on the weekend, and when there are international events such as the film festival at Marseilles or the Grand Prix at Monaco.
If you are in a larger party it may be sensible to book a bigger vehicle rather than a number of taxis.
Marseilles to Monaco by Helicopter
For the quickest transfer between Marseilles and Monaco, the helicopter service between the city's Heliports takes between 50 minutes and one hour depending upon the size of the aircraft.
For a 5-seat helicopter prices start at €3500 ($3825).
The Airbus with seating for 6-8 passengers will do the journey in 50 minutes and will cost €11,000 ($12,025).
These prices include road transfers.
Contact AeroAffaires direct to discuss the available options for your travel requirements.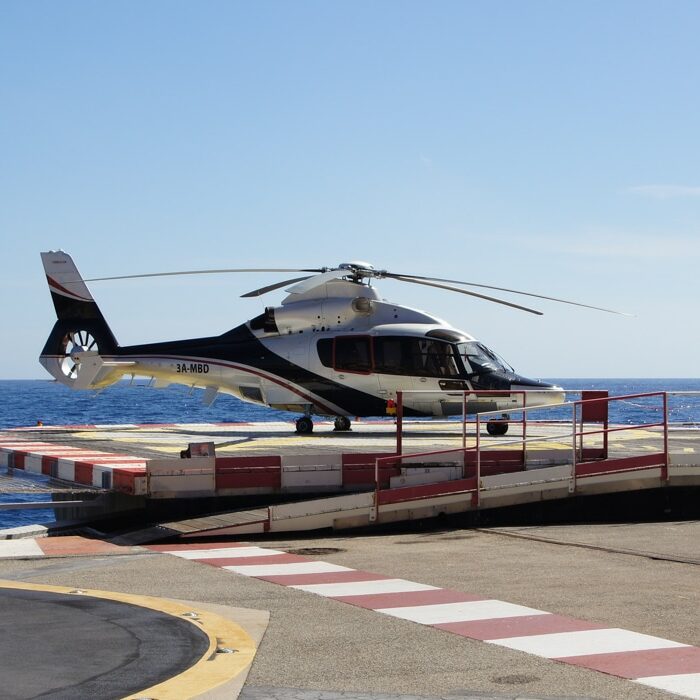 Marseilles to Monaco by Limousine
If you want to travel in comfort, helicopters can be noisy after all; then there are alternative premium motor vehicle services that can take you from Marseilles to Monaco.
Expect to pay around €754 ($824) for a standard vehicle or approximately €1030 ($1125) for a larger vehicle that seats six.
Kiwi Taxi will be able to find you a Mercedes, Lexus, or BMW with a driver at a smart price.
Should you need private transport at peak times, or during major international seasonal events book it several months ahead of schedule to avoid disappointment.
Final words
Traveling between Marseilles and Monaco is straightforward and there are plenty of options for travelers whatever the budget.
Traveling by car is a great choice if you are inclined to take diversions and explore the wonders of Provence between Marseilles and Monaco.
Be aware that the motorway is pay-as-you-go and can cost up to €23.80 ($26) one way, without the price of petrol on top.
The train is often the most convenient way for sightseers to get the best out of their time in Monaco.
From Nice, you may encounter the commuter crush! Sometimes it can be standing room only.
At three hours on average by train, it's probably too far for a day trip but not impossible! You can always sleep on the way back.
If you are on a limited budget, then making the journey by bus is the best value option. Facilities on board are good, and you will be guaranteed a seat when you purchase a ticket.
Should your trip from Marseilles to Monaco require rather more privacy and comfort, then there are options from a regular taxi up to a premium limousine to get you where you need to go.
So whether you are traveling for pleasure, or business the range of available travel options should suit every time frame and budget.
Enjoy your stay!