If you want to experience something new and exotic in Monaco, you've come to the right place!
We've prepared a perfect itinerary for a unique trip to the French Riveria.
In this article, you will find hand-picked selection of unique experiences and unusual things do in Monaco.
If you prefer to get the best bits without reading the whole article, here are our top three picks.
Top 3 Things to do in Monaco
Monaco is a sovereign microstate along the French Riveria under the kingdom of the Prince of Monaco.
It is among the wealthiest European settlements, popular for its scenic beauty, sandy beaches and ethereal architecture.
Its pleasant, Mediterranean climatic conditions make it a popular tourism destination for travelers worldwide. Having fertile land, Monaco is home to lush greeneries, exotic flowers and coastal palm trees that lines its beaches.
Le Rocher, or the Rock, also called Monaco Ville, is a rocky outcropping with narrow medieval lanes at the heart of the state. It is a popular town known for its extravaganza and glamorous life.
Since it is a short drive from Nice, you will often come across French tourists trying their luck at one of its casinos. 
If you want to experience something new and exotic in Monaco, you've come to the right place! We've prepared a perfect itinerary for a unique trip to the French Riveria.
12 Unusual Things to Do in Monaco for 2023
Monaco comprises four areas, the most well-known being Monte Carlo.
However, even if you don't arrive in a boat or a Rolls Royce, there are still plenty of things to do in Monaco. Here we will discuss the eleven unusual things to do in Monaco. 
UNUSUAL THINGS TO DO IN MONACO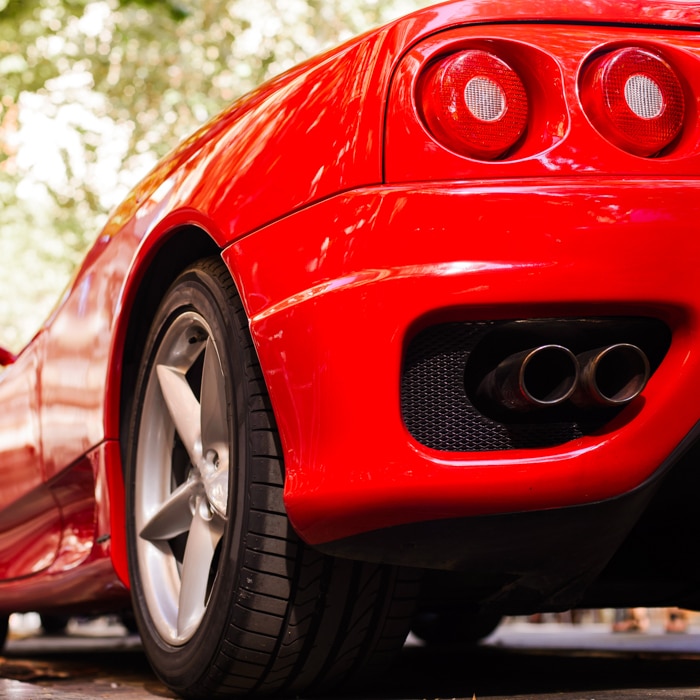 Take a drive through the town in a Ferrari sports car as you climb into one of the luxurious cars that are so common in Monaco.
When you want to experience the beauty and strength of a red Ferrari convertible, an experienced driving teacher can transport you to Monaco or guide you while you take the wheel.
Drive a Ferrari while enjoying the breathtaking sights of the Mediterranean as you wind through the narrow lanes of Monaco.
Enjoy the following when you book this specific tour:
Enjoy a fast sports car ride from Monaco.
Experience a convertible F430 F1 Spider Ferrari ride or drive with a professional guide or driver.
Dominate the expansive highways above Monaco as you whizz through the traffic in your exotic three-wheeler car. Take it a notch up as you explore the 16-hectare Port Hercules.
Course through the Monaco F1 Circuit on the breathtaking Moyenne roads and Grand Corniche along the French Riviera.
Make it a trip to remember and see Monaco behind a wheel of a luxury car!
UNUSUAL THINGS TO DO IN MONACO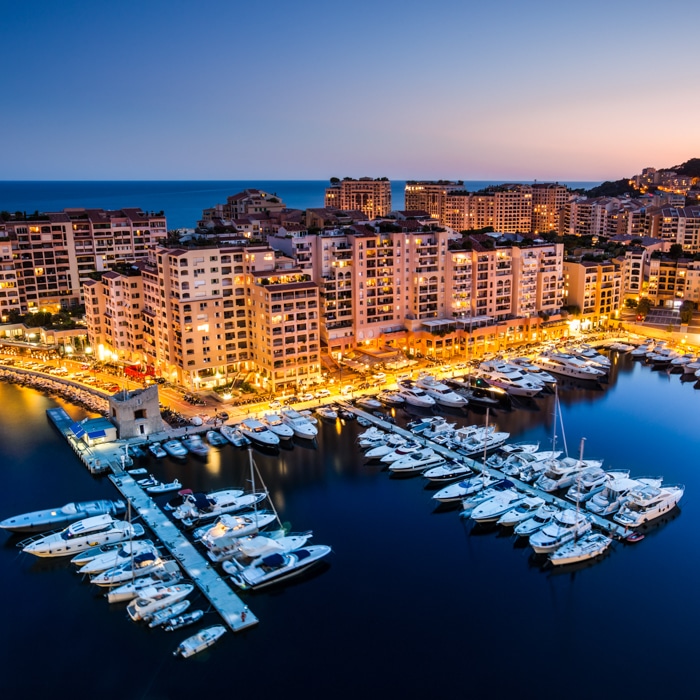 The French Riviera's crown jewels are opulent Monaco and glamorous Monte Carlo, which come alive at night with a completely different atmosphere, as part of this one of a kind tour.
Enjoy round-trip transportation from your Nice hotel on this tour and easily experience the top attractions of the French Riviera.
You can drive on the renowned Formula 1 track and enjoy the ambiance at the posh casinos.
When you book this package, you can enjoy the following activities.
Take a nighttime sightseeing trip to the French Riviera.
Travel with your guide along the renowned Formula 1 track.
Take out some time to relax and play a game of roulette or take a walk along the waterfront.
Easy round-trip transportation from your Nice hotel
Free cancellation up to 24 hours before
Book now and pay later
Unveil the city's magic at night with a local expert that will show you all the most beautiful locations.
UNUSUAL THINGS TO DO IN MONACO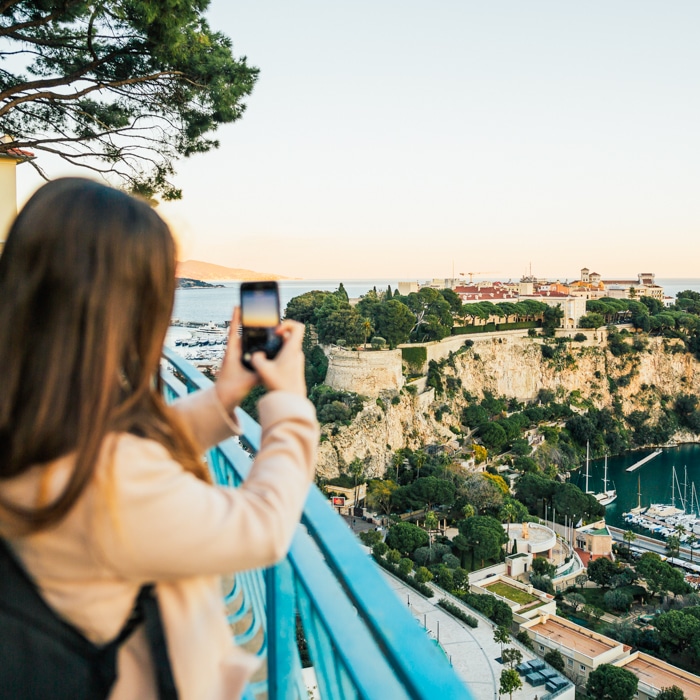 Your tour guide for this exclusive Monaco tour knows the best places to visit and hidden gems of Monaco and thus can customize your itinerary according to your likes.
But that's not all!
You can ask for picturesque spots for Instagram moments. Hire a local expert photographer to get great clicks. Upload these pictures online to get hundreds of likes, or share it with close friends and family.
Your skilled vacation photographer will bring out and capture the true beauty of the town and let you digitally experience the place like never before. Booking a professional photographer means you get a hoard of personalized services that make the most of your trip.
Access to an online gallery where you can view your photos
Small group up to 10 people
Free cancellation up to 24 hours
Book now & pay later
Free digital downloads of all images
A customized trip to the city
See the city and get some amazing photos thanks to this city & photography tour!
UNUSUAL THINGS TO DO IN MONACO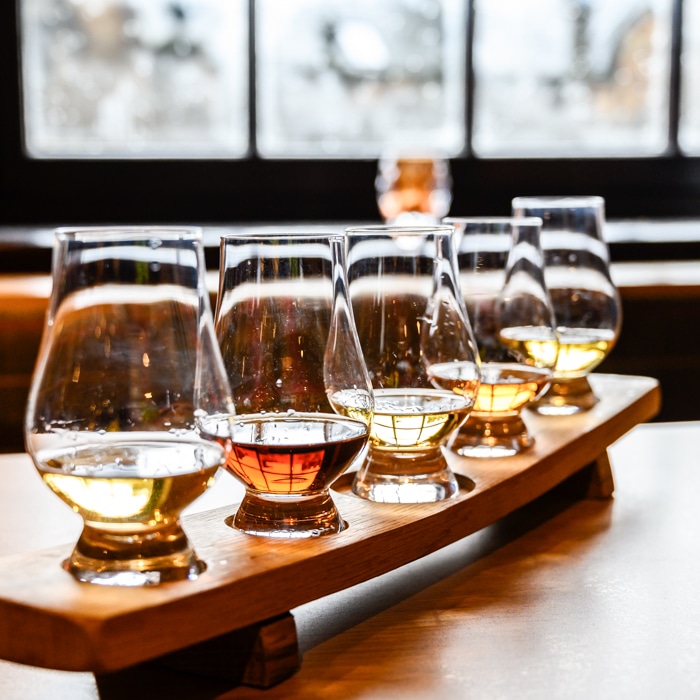 Get a real taste of luxury as part of this unique tour of Monaco, which will allow you to taste the finest liquors.
During the journey from Monaco to Cote d'Azur wines, explore the tiny suburbs to get a real taste of life in Monaco. Walk through the medieval towns with your professional guide and stop in Valbonne for lunch. Take in the wide-ranging scenes of the Mediterranean from Gourdon's heights.
When in town, taste the finest wines aged for years for the authentic flavor of local vineyards.
Visit the Château de Crémat in Nice to lay your hands on the premium wine collection. But this isn't where the trip ends. Engulf yourself in the rich French scent at the fragrant city of Grasse, where you can tour the famous Fragonard perfume station.
An afternoon tour that you won't forget!
Free cancellation up to 24 hours
Book now and pay later
Small group max 10 people
UNUSUAL THINGS TO DO IN MONACO
5. Romantic Monaco Walking Tour for Couples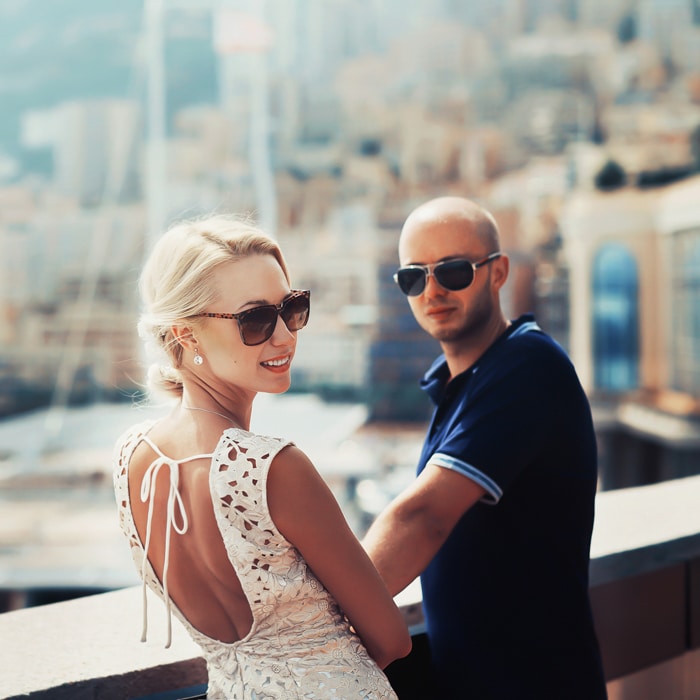 Start your stay in Monaco with a romantic excursion with a long, relaxing walk along the coast of Riveria.
Your local guide can tail behind as you tour A-list attractions like the cathedral, Opera House, Casino d'Or, and royal castle with your LO.
You can visit historical and contemporary locations, including the Hotel de Paris and the brand-new Monte-Carlo One luxury shopping center. At the post office, make sure to get a passport stamp. After the tour, stay in Les Jardins Saint-Martin et Sainte Barbe.
Here is why you should book this package:
Excellent for first-time tourists
Explore the Oceanographic Museum and the Cathedral
Attend the Prince's Palace's changing of the guard ceremony
Visit the Grand Prix racecourse
Free cancellation up to 24 hours
Book now and pay later
Monaco Walking Tour for Couples
UNUSUAL THINGS TO DO IN MONACO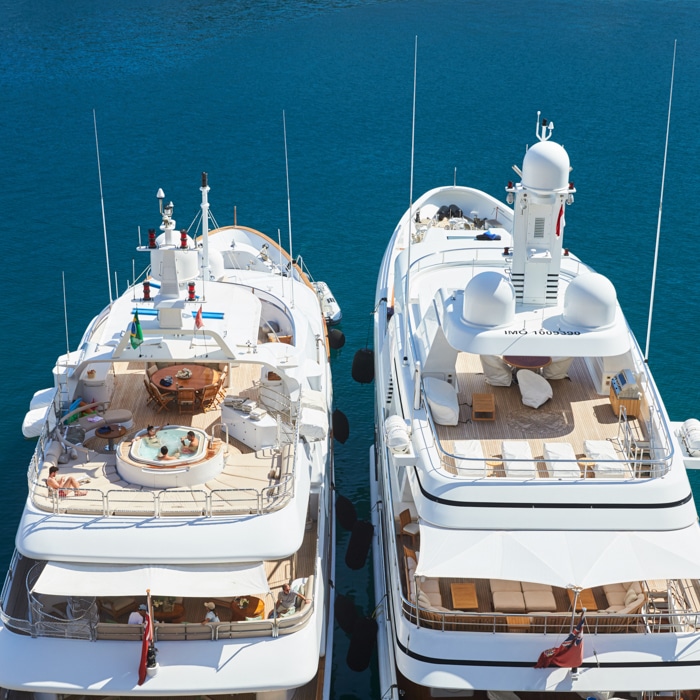 On this one-of-a-kind boat trip to the French Riviera, trade your cruise liner for a luxurious boat with a private skipper and room for eight passengers.
Choose between a morning, afternoon, or evening for a minimum 2-hour or maximum 4-hour cruise through Nice, Beaulieu, and Cap-Ferrat; a full-day trip includes a voyage to Cannes or a romantic Champagne sunset cruise.
When booking this trip, you will enjoy the following experiences & advantages:
Private yacht cruises along the French River departing from Monaco
Take an intimate group journey across the Côte d'Azur on a luxurious yacht.
Explore the picturesque seaside cities of Roquebrune-Cap-Martin, Menton, Beaulieu, and Nice as you travel.
Take a break and swim in the glistening Mediterranean Sea.
Onboard amenities include towels, snorkeling gear, and soft beverages.
Select between different cruise lengths, such as a Champagne sunset cruise
Free cancellation up to 24 hours
Book now and pay later
UNUSUAL THINGS TO DO IN MONACO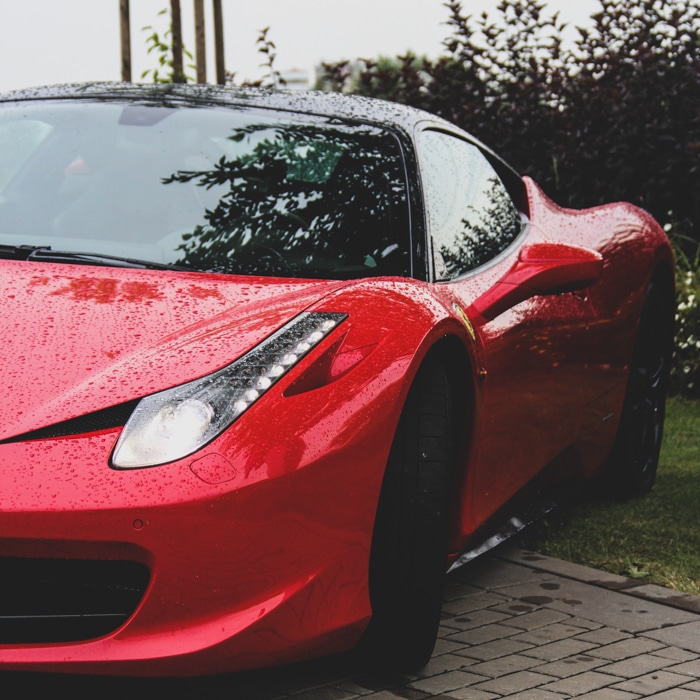 Enjoy a 2-hour Ferrari California T tourist driving excursion.
Enjoy the magnificent landscape of the Côte d'Azur and the curving roads above Monaco with a friend or member of your family! Take pictures from the magnificent vantage points above Nice, Cap Ferrat, Monaco, Villefranche, and Baie des Anges.
You can enjoy the following services through this package:
A driver and a guide
Pick up and drop from the hotel
Free cancellation up to 24 hours
Book now and pay later
UNUSUAL THINGS TO DO IN MONACO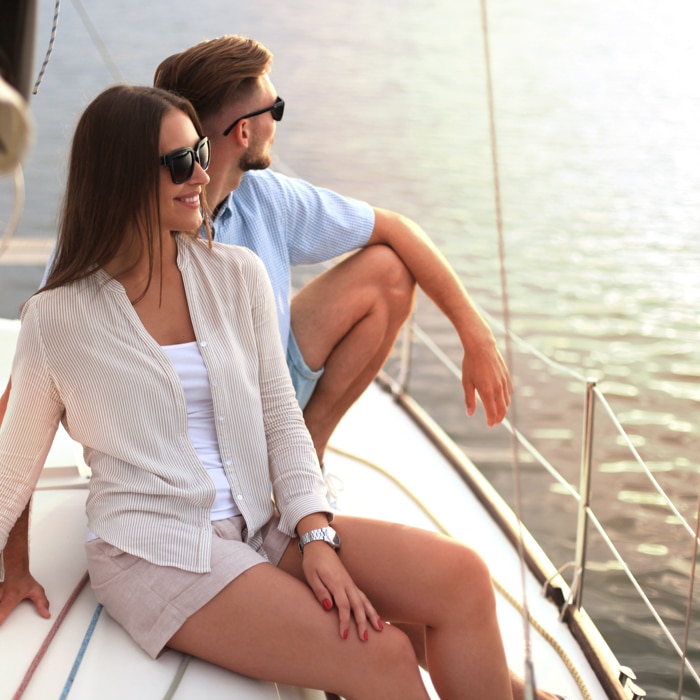 Head to the ocean to avoid Nice's heat and congestion.
Explore the coastline of Monaco by setting out on an exciting boat excursion.
Enjoy the trip's natural beauty, including bays, volcanic rock, limestone cliffs, and uncommon Mediterranean vegetation. Moreover, you can also enjoy swimming and snorkeling.
The tour company offers bottled water, life jackets, and flotation devices. However, the package does not include snorkeling gear (mask, snorkel) or onboard dining.
UNUSUAL THINGS TO DO IN MONACO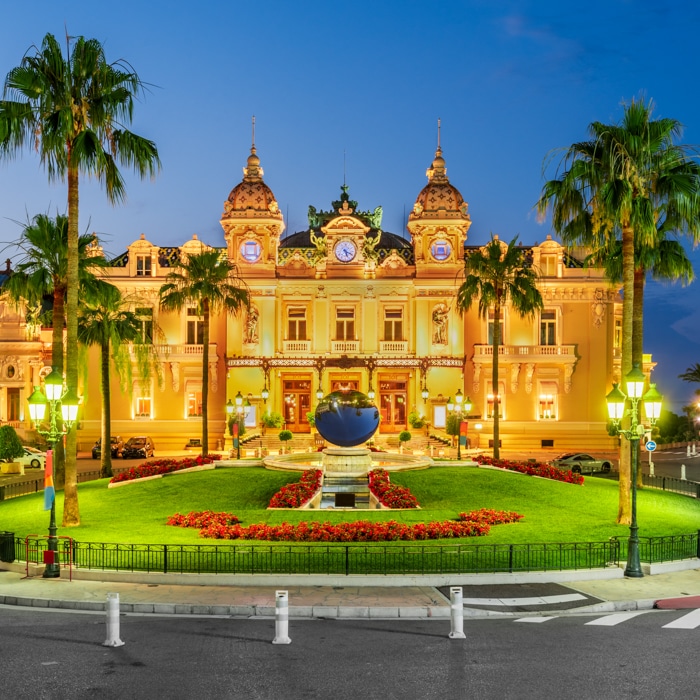 Monaco's lavish resorts, casinos, and beaches are not far from Nice.
This exclusive private tour lets you learn about the tiny nation's most atmospheric side. Enjoy the views from the hilltop communities of Eze and La Turbie, visit the majestic Prince's Palace, and travel Monte Carlo Formula 1 Grand Prix course.
Try your luck at the renowned Monte Carlo Casino to end the trip in style.
Make sure you experience the following when purchasing this tour package:
Enjoy the sparkling nighttime skyline of Monte Carlo
Comfy round-trip transportation in an air-conditioned car
Easy pickup and drop off
This private trip offers an exlusive experience.
UNUSUAL THINGS TO DO IN MONACO
10. Explore the Heritage Tree Trails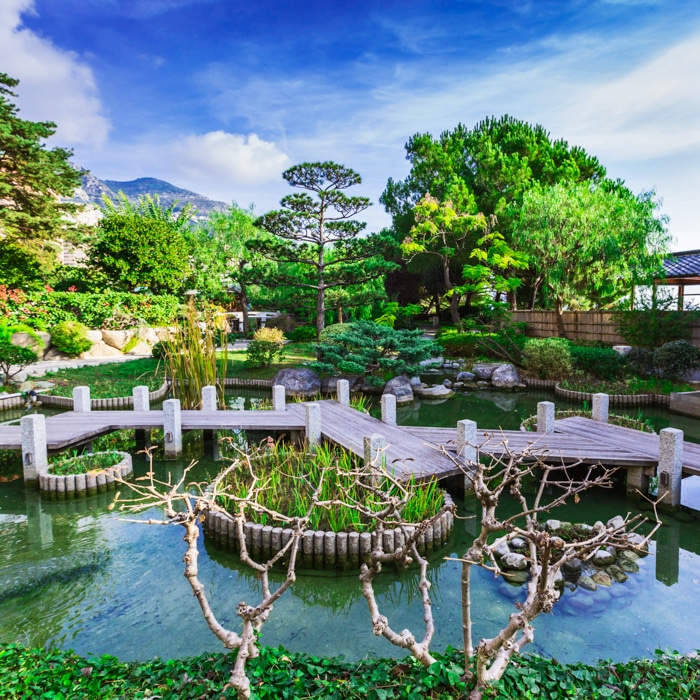 Did you know gardens and parks comprise almost 20% of Monaco's territory?
Monaco wishes to maintain a connection to its natural side as well. It is easy to get lost in all the glamour and glam of the principality.
Since it is a component of Monaco's initiative to combat deforestation and safeguard its parks and forests, the Heritage Tree Trail, established in 2013, has become more widely recognized.
These walking trails allow tourists to wander through Monaco's gorgeous gardens.
The most famous places are St. Martins Garden, the Japanese Garden, and Princess Grace Garden. Moreover, you can find the microstate's most stunning historic trees, all identified by their names.
UNUSUAL THINGS TO DO IN MONACO
11. Visit the Secret Beach of Crique des Pêcheurs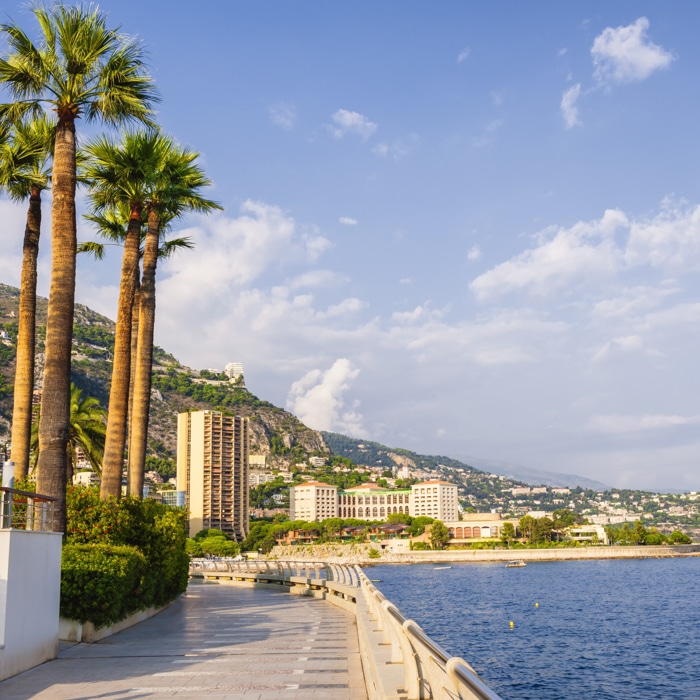 The majority of people will recognize Larvotto as Monaco's main beach strip.
However, its sizable artificial sandbar offers the microstate a secure, fun-filled location ideal for all ages. Its 3.8 kilometers of beachfront can only give so much, after all.
However, there is a hidden location that only the locals know.
You may trade in the excitement for some peaceful time. Stairs are the only way to get to Crique des Pêcheurs, but you will find a little tropical cove when you get there.
The most fantastic way to view this shingle-covered, all-natural beach is from above while watching the waves pound the pebbles.
The location can be dangerous because it is accessible depending on the weather.
Visit the Princess Grace Irish Library to see Page Turning
A library from Ireland in Monaco?
Yes, that is indeed what it is. However, it is among the top Irish libraries globally. However, it does not have much recognition.
In 1984, two years after the death of Grace Kelly, the undiscovered cultural jewel in Monaco's Old Town opened close to the Prince's Palace.
Grace Kelly had a solid connection to her Irish heritage. Her Irish literature collection is the foundation for today's library. You can find shelves of leather-bound volumes, including some first editions by well-known Irish writers and poets, including Samuel Beckett, Oscar Wilde, and Jonathan Swift.
It is the perfect place to escape Monaco's lavish and hectic lifestyle when needed.