Monaco is located only 13 miles away from Nice, and is the most popular destination people tend to travel to from Nice.
Nice has a wide and easily accessible public transport system.
It is the most favorable way to travel between the neighboring cities. When traveling to Monaco, you can choose between train, car, taxi, plane, or helicopter.
With so many options, there are aspects you should factor in when making the decision. This guide will help you through it, taking a deeper look at the transport options when going from Nice to Monaco.
Where is Monaco?
Even though Monaco is a quick 40-minute drive from the town of Nice, it is not considered a part of Italy or France but a sovereign state.
Monaco is known as the second smallest sovereign state in the world and has their version of the royal family that rules over the state.
Another fun fact about Monaco is that, although it has no association with France as a state, its national language is French due to its location being so close to Nice and the exposure it receives.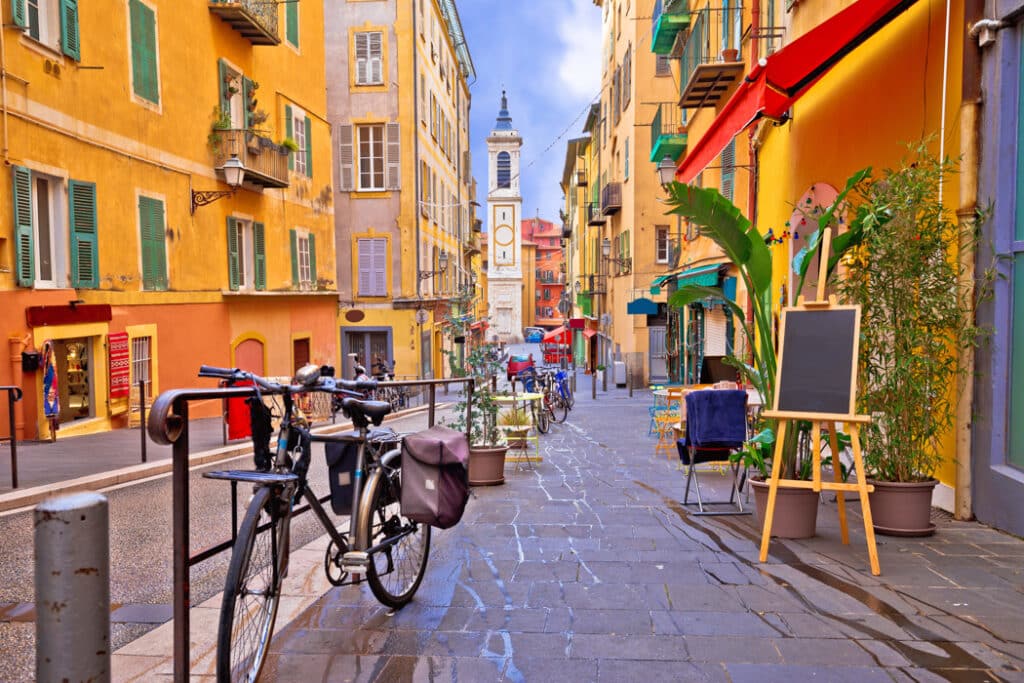 Travel Distances to Monaco
Another plus point of setting Monaco as your destination is that you are not limited to that state, and there are many towns you can visit, including but not limited to:
Saint-Roman, Monaco – 0.15 miles
Beausoleil, France – 0.19 miles
La Turbie, France – 1.8 miles
Sainte-Agnès, France – 3.78 miles
Nice to Monaco: Transport Options
One of the greatest advantages of Nice being in such proximity to Monaco is that you have a vast selection of different transport options you can choose from.
Although personal preference plays a significant role in deciding, several factors can help you better understand each option to make a well-informed decision.
Let us take a closer look at each mode of transport, breaking each of them down according to their benefits and pricing.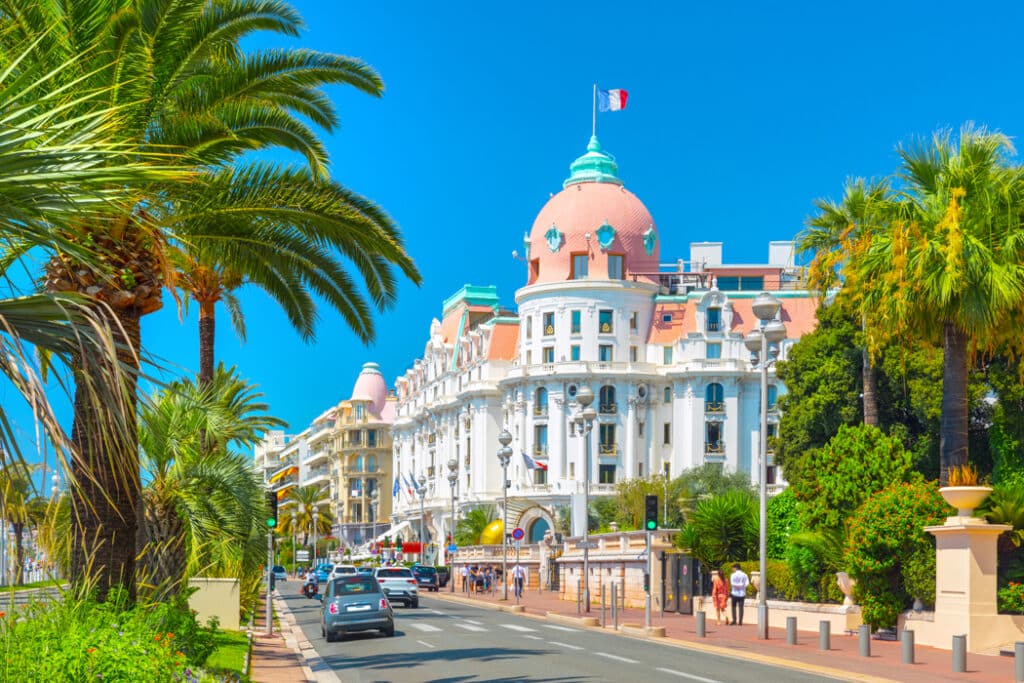 1. Nice to Monaco by Train
Many people prefer to travel to Monaco by train because of the benefits this mode of travel offers to the user in terms of affordability and convenience. Going by train is known as the fastest mode of travel between Monaco and Nice.
Going to Monaco by train takes an average of 25 minutes, and getting a ticket is also pretty straightforward, with all you need to do is buy a ticket from the counter, and you are set to travel.
The earliest you can get on a train to Monaco is around 5.30 AM on the TER train from Niceville, considered the main station of Nice, to the Monaco-Monte-Carlo station, the only station throughout the state of Monaco.
Trains begin operating from Nice to Monaco till 11 PM, with the last train leaving for Monaco at 11.30 PM.
If you feel like Nice-Ville is a bit far away from where you are staying, there are other stations situated throughout Nice, including:
Nice-Riquier
Nice Saint-Augustin
Going by train is an incredibly cost-effective way to travel to and from Monaco, with sites like Trainline offering tickets at costs ranging from $4.38 to $6.03, depending on the station you go from.
However, many websites and ticketing stations are unreliable and may offer comparatively higher pricing. This is why you should visit Trainline, offering you the best rates and a quick process to secure tickets as soon as possible.
2. Nice to Monaco by Car
Going by train may be an affordable and straightforward way to travel to Monaco, but it's not all sunshine and rainbows. Since there is only one station in Monaco, it is usually packed so you may be in a congested environment.
If you want a comfortable way to travel to Monaco with privacy, then going by car is your best bet.
Other than convenience, another plus point of going by car is that there are many detours you can make along the way, expanding your journey and taking in the sights and attractions along the way.
Duration and Routes
You can choose from several different routes when going by car. The average journey from Nice to Monaco by car takes around 30 to 40 minutes, depending on your route.
If you are in a rush and wish to take the quickest route to Monaco, the best route is through the A8 motorway, making your way to the A500.
However, it is strongly recommended that you take your time because other routes, such as the M6007 or the D6007 road, go along the coast and are home to some great sights as you travel along the coastline.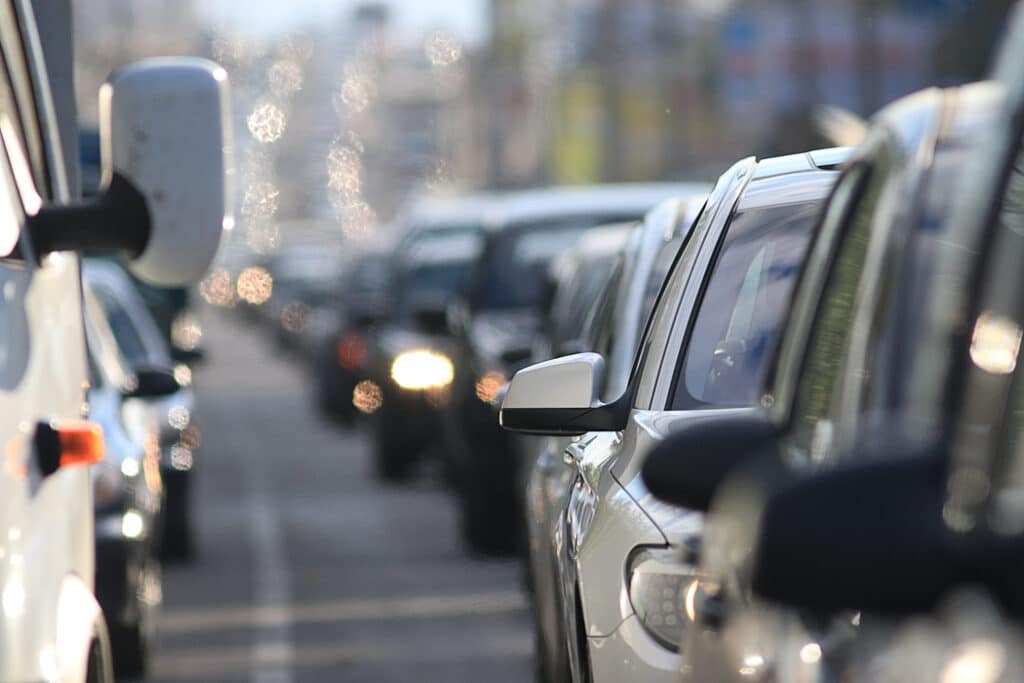 Best Place To Rent Vehicles
Even though the rental process for acquiring the appropriate vehicle to take you to Monaco is pretty straightforward, a helpful tip is to go for reliable car rental sites like Discover Cars to get the best pricing and a car suited to your needs.
One of the greatest plus points of renting a vehicle to travel From Nice to Monaco is that you have the car to yourself and explore the detours along the motorway at your discretion. You are not bound to any schedule and can set the pace for traveling for yourself.
Not only that, but renting a vehicle is great if you are on a family vacation, since it provides you with privacy so that you can spend quality time with your loved ones.
There are many opportunities of exploration spread throughout the motorway, which is why traveling on your own by renting a car is perfect for checking them out for yourself.
Even though it might not be as affordable as going by train or bus, it is much more convenient and the best option if you value privacy during traveling. 
Tips for Driving In Nice
When on your way to Monaco, there are several driving tips that you should take into consideration, such as keeping in mind that you will be driving on the right side of the road.
The local drivers situated within Nice who travel to Monaco regularly usually do not follow road conventions and have a reputation for disobeying traffic signs and ignoring using turn signals.
This is why another great tip is to be extremely careful when driving, especially on turns, because the motorway is incredibly unpredictable.
3. Nice to Monaco by Bus
Going by bus is the best method to travel to Monaco if you are on a budget and do not mind cramped spaces. Depending on the time, bus stations can be very busy, but they are by far the best mode of transportation if you are looking for affordability.
Scheduling and Tips
A great tip to save time and avoid waiting in long queues is to book a ticket on credible sites like Omio to get the best rates on bus tickets from Nice to Monaco.
As far as finding locations for where the bus departs, an accessible bus to embark on is the Lignes d'Azur, which leaves from Nice's Le Port, taking you across an incredibly scenic 45-minute journey to Monaco.
Nice to Monaco by Taxi
This option for going to Monaco is more so for individuals looking to go directly to Monaco from the Nice airport.
However, taxi services located at the airport tend to overcharge tourists, which is why booking a taxi on Kiwi Taxi is the best option for making hassle-free taxi reservations at reasonable rates.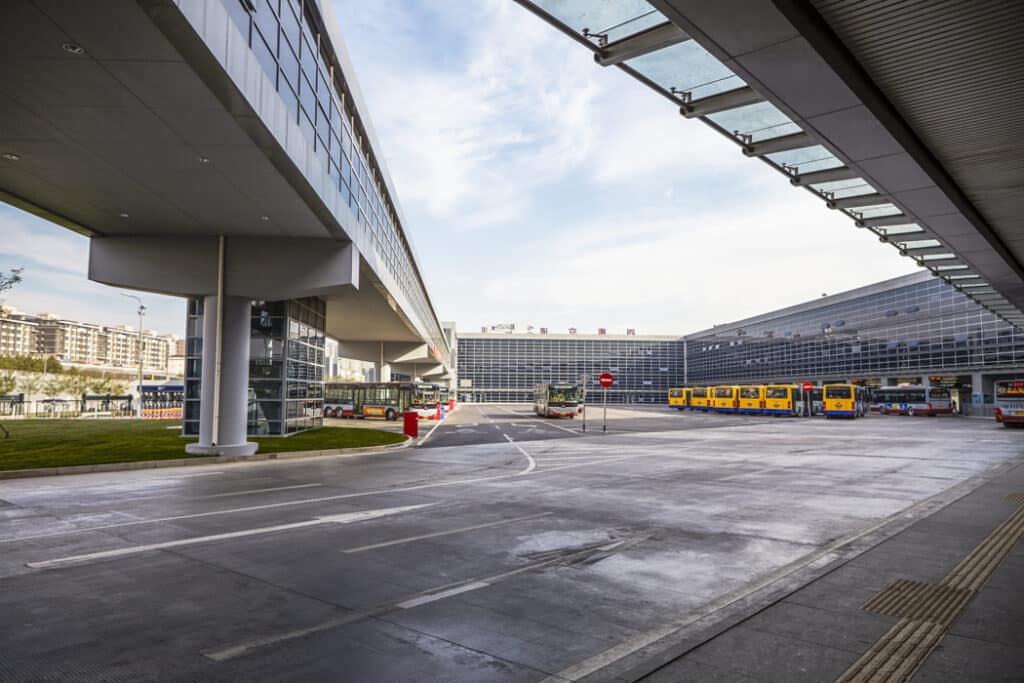 4. Nice to Monaco by Helicopter
This one is for all the flamboyant travelers out there. If you want to travel to Monaco with style, then taking a helicopter is as luxurious as you can get. Many helicopter carriers like Heli Securite offer helicopter transfer services, allowing you to reach Monaco in style.
However, if you want to spend more time in the air, you can also opt for a private helicopter rental.
Even though this is a bit more time-consuming and pricey than a transfer, private rentals fly around and allow you to take in the sights of the French Riviera from a bird's eye view.
5. Nice to Monaco by Airport Transfer
Other than going by taxi, you can take advantage of different Rental services out there.
From SUVs to luxury sedans, airport transfer services allow you to choose from different vehicles available within their fleet according to your luggage and other needs.
Final Words
Nice and Monaco are pretty close together, which has led to various ways you can reach Monaco from Nice.
However, it is important to weigh the benefits and pricing of each transport method to determine which is most suited according to your needs and travel budget.
Reading and following through this article will provide insights on what to look out for when driving on the road, along with pricing for each mode of transport you wish to travel from Nice to Monaco.