Villefranche-sur-Mer is the most visited cruise ship port on the Mediterranean coast of France, so if you are on a French Riviera cruise, your ship will likely moor in this historic town. Today, it is a suburb of Nice, which means it is well-connected to many of the local must-see spots.
On the hill above Villefranche-sur-Mer is the famed Villa Léopolda, named for the most notable owner of the estate, King Leopold of Belgium. Set in seven hectares (almost 10 football pitches) it has been called the most expensive real estate in the world.
Not that it wouldn't have some competition along the coast in Monaco, where property prices average $53,000 per square meter (compared to $1,500 in New York). With more millionaires per square mile in Monaco than anywhere else on earth, expect a serious concentration of glitz in the principality.
The good news is that you don't need to pay big bucks to visit either Villefranche-sur-Mer or Monaco. There's plenty to do, and plenty of ways to get there and back, without breaking the bank, unless you want to!
Villefranche to Monaco: A Traveler's Handbook
Villefranche is one of Monaco's closest neighbors, with a shared seafaring history that goes back centuries. Both have deep water ports, and both depended upon fishing and trade at the beginning, but now are predominantly leisure and tourism-based, with sailing and deep sea diving the modern focus.
Between the two cities lies the famous Cap Ferrat, and behind them, the maritime Alps rise, dividing France and Monaco from Italy.
Villefranche to Monaco
By Train: The Scenic Route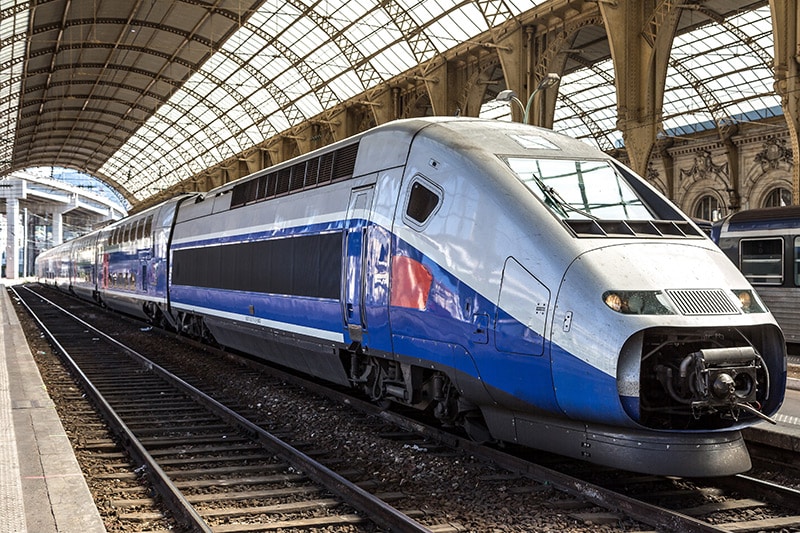 The good news is that new ticketing options are coming to France, which will give the holder a huge amount of choice when traveling on secondary lines.
This is ideal for the independent traveler wanting to take the old-school routes around France.
The train from Villefranche to Monaco won't take very long, however, the average journey time is about fifteen minutes, and with 39 trains a day, if you miss one, there will be another along shortly.
Tickets for the six-mile journey cost $6 one way.
If traveling in the morning, or at peak evening time, be aware that most people that work in Monaco commute in and out, so things can get crowded!
The railway station in Monaco has elevators that can take you directly to every level in the principality. It's built on a mountainside, so it's worth letting them do the work for you!
Villefranche to Monaco
By Bus: Affordable and Convenient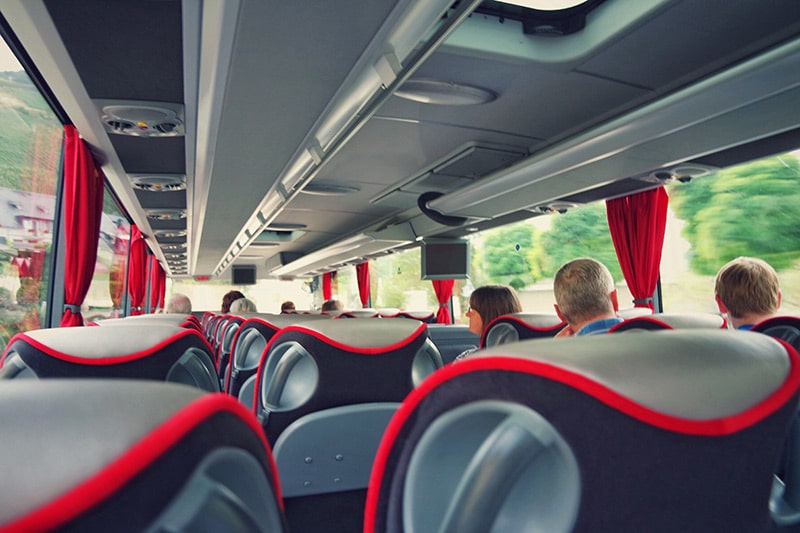 Hop on and hop off as you roll through the Riviera towns between Villefranche and Monaco.
Take the 607 bus and ride all around the bay, past the beach and across the top of Cap Ferrat to Beaulieu-sur-Mer, and on to Eze, and then Monaco itself.
For $1.50 you can ride one of the most scenic coast roads in the world, see the yachts moored in their harbors, and check out award-winning beaches too.
This is the epitome of the 'slow life' but who's in a rush? You're on vacation after all!
Villefranche to Monaco
By Car: A Drive Through the Riviera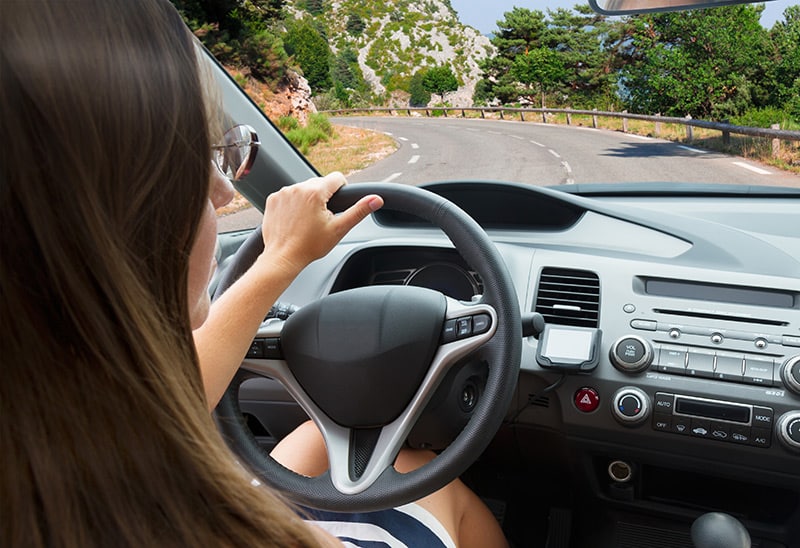 Car rentals are cool, you can stop, explore, change direction, and all in the privacy of your own vehicle.
Drive down to the tip of Cap Ferrat, where you will be able to see the glitter of Monaco across the bay.
Take a detour up into the mountains to the eagle-eye view of Monaco from the famous perfume village of Eze.
As an alternative, you could book a taxi, or a personal tour to take you from Villefranche to Monaco.
A direct taxi will likely start at around $60 one way, and it's best to agree on a price with the driver before you get in their vehicle.
Private tours are great if you prefer an experienced hand on the steering wheel and someone who can tell you what it is you are seeing!
Villefranche to Monaco
By Boat; Cruising the Mediterranean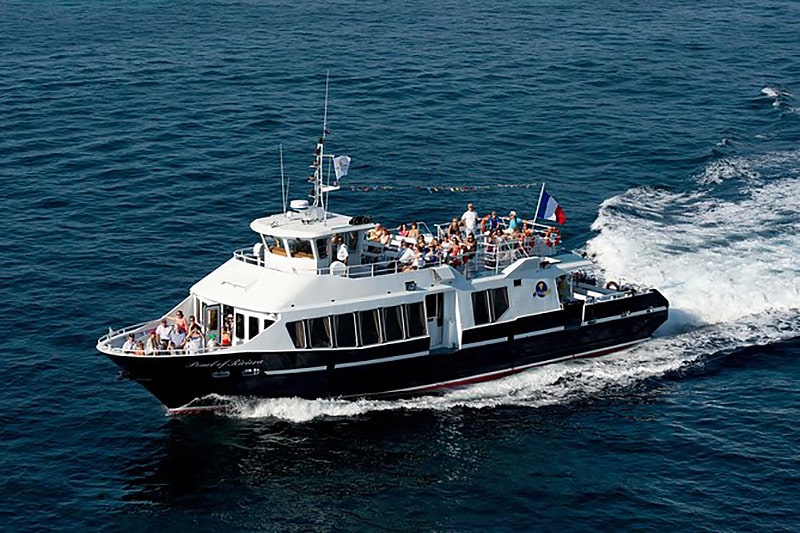 To be fair, seeing the Riviera by boat is probably the most authentic way to experience the Riviera.
The earliest inhabitants of these coastal towns and cities used the Mediterranean as their highway, as there were wolves and bandits in the mountains, and no roads to speak of.
Entering Monaco or Villefranche on a small boat, cruising amongst the sparkling waves of the summer sea, is an elemental experience, at once thrilling, and peaceful too.
There are a wide range of private cruise services available. They are not for those on a tight budget, but you will feel like a millionaire for the half-day booking!
The very best deal is the ferry from Nice to Monaco. At just €43 for an adult ticket, it takes about an hour to cross the Cap and the two bays to arrive in Monaco.
The ferry leaves Nice at 9:30 a.m. and then leaves Monaco at 5 p.m. Be on the quayside at least 30 minutes before departure to make sure you get on board!
Villefranche to Monaco
On Foot or Bike: For the Adventurous Soul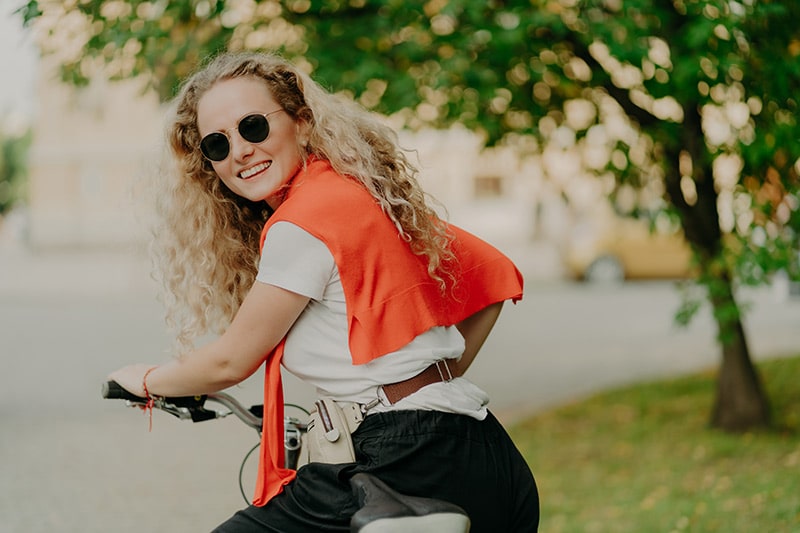 The coast road between Villefranche-sur-Mer and Monaco is one of the most delightful routes on the entire Riviera coastline.
It is a good ten miles (nearly 16km), so you need to be prepared to take at least three-and-a-half to four hours if you are on foot, more if you are easily distracted!
Avoid walking along the main roads as they are usually busy with traffic and can be pretty disappointing as a result.
There is a dedicated bicycle route between the two destinations that should generally be clear of obstructions, but do watch out for tourists, many may have no idea the cycle-way exists!
Having said that, local drivers are used to packs of cyclists riding up into the mountains, preparing for the various European and French regional bike events.
Villefranche to Monaco
Helicopter Transfers: Arriving in Style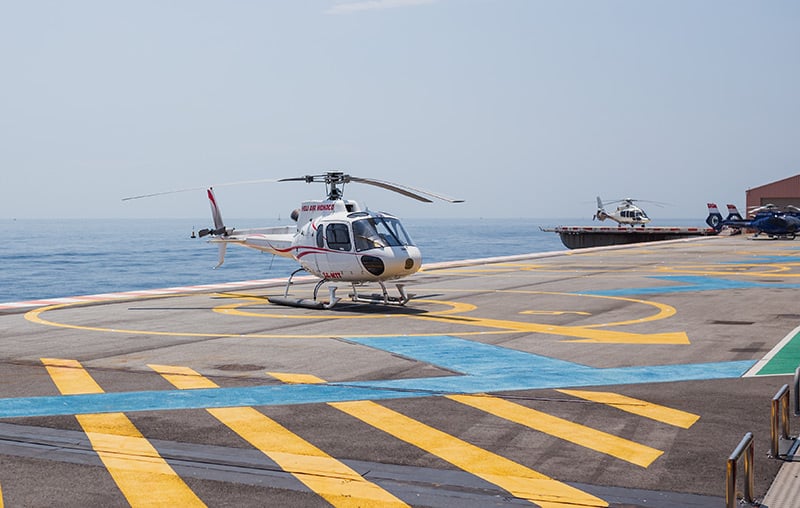 Well, there is arriving, and there is making an entrance. A sure way to get noticed is to enter the Principality of Monaco at the heliport.
Several companies can make this happen for you. The closest one to Villefranche-sur-Mer is located at the airport in Nice.
You can book a single seat for just €195 ($205) or book out the entire chopper for €750 ($788).
If this wipes out your travel spending, you can always get the bus back for €1.50. Be like Cinderella, let everyone see you arrive, but let no one see you leave!
Villefranche to Monaco
Practical Tips: What to Know Before You Go
Monaco is officially an independent sovereign city-state, which means that they do have a customs border between their territory and that of France. What this means is that you should retain your passport, or other means of identification, on your person when traveling between France and Monaco.
In reality, the border is a very porous affair, and the likelihood of any problem arising is very small. However, it's best to be prepared. I always travel with photocopies of all important documents and scans on my phone too.
You won't need to change any money when traveling as Monaco has adopted the Euro too.
As with many travel options, the best ones will always sell out quickly, so when you have made your choice, book up as soon as you can.
Bus tickets can be bought in advance, or on the vehicle on the day. There is usually plenty of room.
Train ticket prices tend to rise the closer you get to your travel dates, so the early booker always gets the better deals!
Conclusion: Your Monaco Adventure Awaits
If you are lucky enough to find yourself in the historic town of Villefranche-sur-Mer, then it would be the perfect opportunity to take a dive into its more famous neighbor, the home of the Grand Prix, the Grimaldi family, the legendary Casino.
Monaco is redolent with the stories of its famous residents, its extraordinary visitors, and their tales of love and loss. Visit the cathedral, where Prince Rainier, and his Hollywood sweetheart, Princess Grace are laid to rest.
Take time out to see the incredible collection of race cars in the Prince's own collection, or see the changing of the guard at the Palace on the rock of Monte-Carlo.
Whether you get there by land, sea, or by air, a day in Monaco is one you will remember forever.
Popular Tours in Monaco: