Monaco, with its Grand Prix glamor, its world-class Automobile Museum, and its reputation for luxury is the ideal spot for a little bit of a road trip, n'est pas? What better way to experience the renowned Formula One city circuit than on four wheels?
Take a tour of the local Riviera highlights too, either with an expert local guide or while away the day exploring on your own. Hire a driver or pilot yourself around the hairpins of Monaco and plazas of Monte-Carlo or take a bus to every point of interest in the Principality.
If the prospect of a car tour of Monaco gets you revved up for an adventure, read on to see how to make it happen.
Car Tour Monaco: Experience the Grandeur on Wheels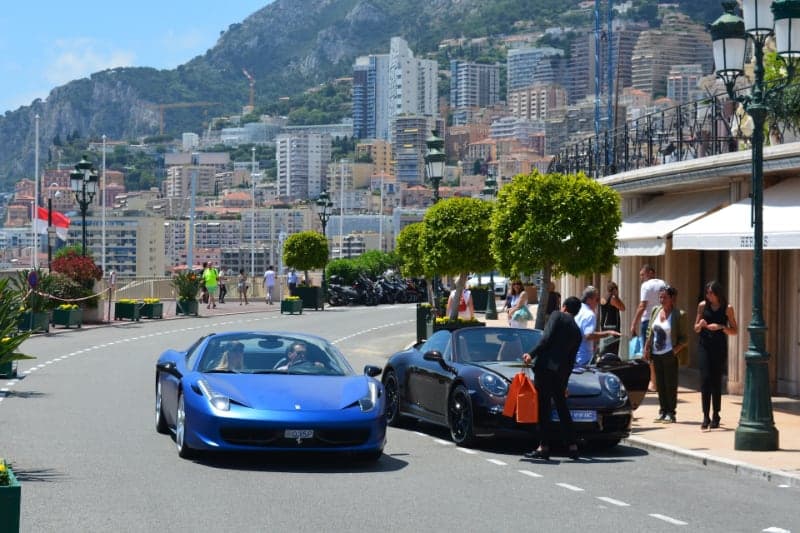 Monaco might be the second smallest city-state on earth, but that doesn't mean it is the most walkable. Built on the side of a mountain that rises at a phenomenal rate out of the sea, it also boasts the steepest terrain of small countries.
Being able to tour the Principality in the comfort of a motor vehicle will save time as well as save your legs. You're not here to work, after all, not in the most glamorous destination on the Riviera!
If you are mobility impaired, touring by motor vehicle, be it the sightseeing bus, or a private vehicle, means you can make the most of your time in Monaco.
The bus is 100% accessible and hits all of Monaco's best-known sights to deliver one of the most comprehensive tours of the city. You can purchase a one-day ticket, or for a small additional sum, extend the ticket over up to three days, so you can really take your time, and take advantage of the bus.
Popular Car Tour Routes: Monaco's Best Drives
The top tour to do in your vehicle is the Grand Prix route. Get an appreciation for the intricacies, the turns, and the skill required to master them at incredible speeds. Rev your engine in the tunnel and listen to the roar echo.
Oftentimes there will be a supercar or two along for the drive too. With more millionaires per square foot here than anywhere else on the planet the chances are very good that you will pull up next to a Ferrari or Lamborghini.
Out of town, you can circle up into the mountains to cool off and take in the incredible views of the coast from the Italian Esterel to the Bay of St Tropez.
Luxury Cars and Classic Rides: Car Options for Your Tour
While you are here, why not play Millionaire for a day? There are luxury rentals to be had on a daily basis from King Rentals, or an executive choice available from Discover Cars. There are classic cars for rent too, but these will oftentimes come piloted and might have passenger number restrictions too.
When selecting your luxury drive, be aware that the default transmission in Monaco is the stick shift, which might suit an auto aficionado, but if you would prefer an automatic, make sure to specify that at the time of booking. Automatic vehicles get booked up quickly, so the earlier the better to ensure availability.
Guided Tours vs. Self-Drive: Which One to Choose?
There is a balance between independent self-guided touring, and missing out on the sights and sounds that an experienced guide can bring to a tour. Who better than you to take a stranger around your own hometown? Who knows the stories behind the official reports, the people who did the real work, or the tales of the loves lost and found?
There are several expert guided tour options, some of which can be tailored to your own specific interests, be they royalty, architecture, medieval history, or any other area of interest.
Certainly, some of you might be keen to read up on aspects of Monaco long before you leave on your sightseeing adventure. It all helps, however, as mentioned before, this is your time, and driving in an unfamiliar city, with its own peculiar highway codes, might feel a little bit too much like work. In which case a private tour option might suit you best.
There is even a night tour option that you can book up to see Monaco in its sparkling night apparel, a million lights that turn night into day on the harborside, or in Casino Square.
But if you love driving, and automobiles, then this city that celebrates the car, is a must-drive! Take those bends nice and slow, and appreciate the careful camber built into the curve. The independence of self-driving is apparent as you can stop and start your tour at your whim, and availability of parking spots.
A convertible automobile is probably the best way to enjoy a self-drive tour of Monte Carlo. With the top down and the sunshine reflecting off your shades, you can see and be seen in some of the most glamorous addresses in town!
Monaco's Iconic Spots: Don't Miss on Your Car Tour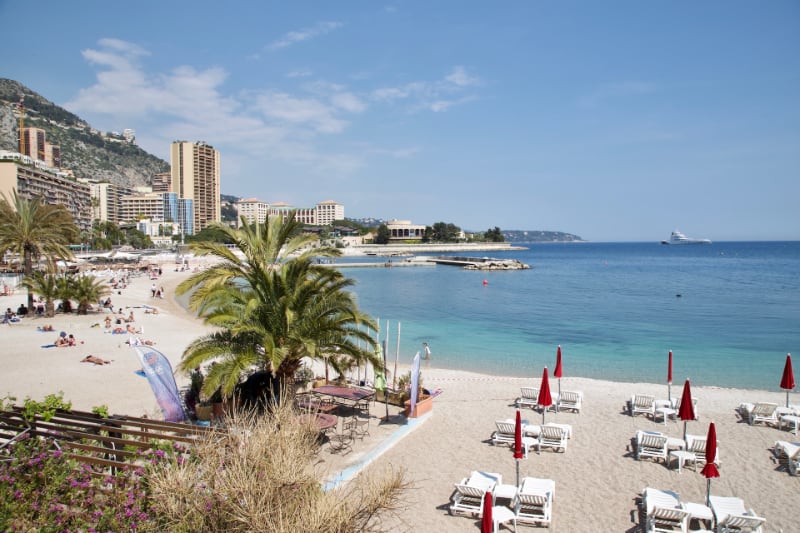 So where do you go? Well right up there at the top of your itinerary should be Casino Square. This iconic spot is home to the Hotel de Paris and the Casino, which have both featured in numerous Hollywood extravaganzas.
On the Rock, you can visit the Prince's Palace, an absolute must-see when you are in Monaco. If you arrive and get parked before five minutes to midday, you will be just in time for the changing of the guard.
The Jardin Exotique is also accessible by car, as is Port Hercules and Larvotto Beach, which gives you a ready-made list of some of the top attractions to visit in Monaco.
Safety First: Tips for a Smooth Monaco Car Tour
It's a great place to drive, but Monaco and the Riviera have one or two particular hazards you need to know!
It might host a racetrack, but city speed limits are strictly enforced by cameras and police. If you are in a rental and caught on camera, the fine will be forwarded and you might get an unpleasant surprise waiting when you arrive home.
The streets in the center of European cities were often laid out centuries before the car supplanted horse and cart. As a result, the roads might well be narrower than you are used to. For that reason, it's probably best not to go for the biggest car you can find to hire, as it will also make parking more difficult.
On the mountains above the city, the roads are quite narrow, and the bends are to be seen to be believed, so take it easy!
Pit Stops: Where to Pause for Pictures and Enjoyment
If you are driving North out of Monaco, take the D53 up to the Panoramique Monaco Viewpoint a short way up the switchback corniche road. From here the views of the Principality are completely unrivaled—a great spot for a selfie with your loved ones.
Stay on the 53 and follow the signs to La Turbie, a perfect Mediterranean mountain town that could be a medieval movie set with spectacular views all along the coastline, including Monaco. The roads are classic switchbacks too, so don't get too close to the edge or you'll make your passengers nervous!
If you take a professional Monaco car tour, don't worry, they know exactly where to go, and when to arrive so it won't be too crowded. Plus parking will be their problem, not yours!
Conclusion: Wrapping Up Your Monaco Car Tour Adventure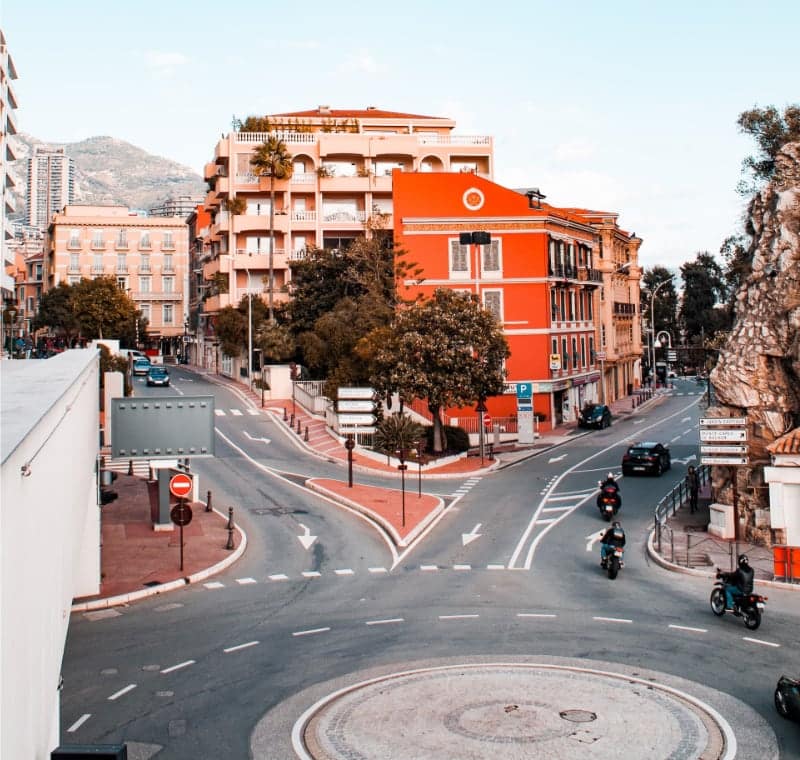 Getting to know Monaco from the point of view of a Formula One driver, but not at the same high speeds, will give anyone a unique insight into the energy and power that drive a city-state like Monaco. Taking in the Grand Prix circuit is one of those things that simply has to be done when you are in town.
Whether you drive yourself with a vehicle from Discover Cars or take advantage of one of the many guided driving tours on offer it is a fabulous way to make your memories of Monaco. Don't forget to take advantage of the viewpoint on the D53, and if you have the time, don't stop there. The Riviera surrounding Monaco has so much to discover.
FAQ: All Your Questions About Monaco Car Tours Answered
Will I need an international driver's permit?
While some permits are not recognized in Europe, for the most part, international treaties will likely support yours if it was issued in the US, Canada, Australia, or other countries. If in doubt, check your own government's advice before you travel.
Will I need to provide my own insurance?
It is not essential that you do, however, your insurance provider may cover you for driving overseas already. For peace of mind, check before you leave, however, it is unlikely to put a roadblock in the way of your hire plans.
What side of the road do they drive on in Monaco?
Vehicles all drive on the right on the roads in Monaco, France, and near-neighbor Italy (which makes all vehicles Left-Hand Drive). This is the same as in the US, Canada, Brazil, and China, but is the opposite side of the road to Australia, South Africa, India, and Japan.
Popular Car Tours in Monaco: