Located right within the center of the French Riviera, the city of Antibes is a great city to visit if you are searching for a peaceful destination to relax and spend your time.
Not only that, but another great plus point of living in Antibes is that, since it is very near many other cities, including Monaco, Nice, and Cannes, it is the perfect detour to spend time, relax and figure out where you are going next.
Speaking of your next destination, Monaco is a beautiful city and not that far away from Antibes either. With a total distance of 44 km from Antibes, Monaco is the perfect destination you should visit next.
However, due to the numerous modes of transport, choosing the right one can become a tricky ordeal.
Let us discuss this in greater detail, highlighting the transport options you will have at your disposal when going from Antibes to Monaco, along with some helpful information to assist you when choosing what transport to take best suited to your situation.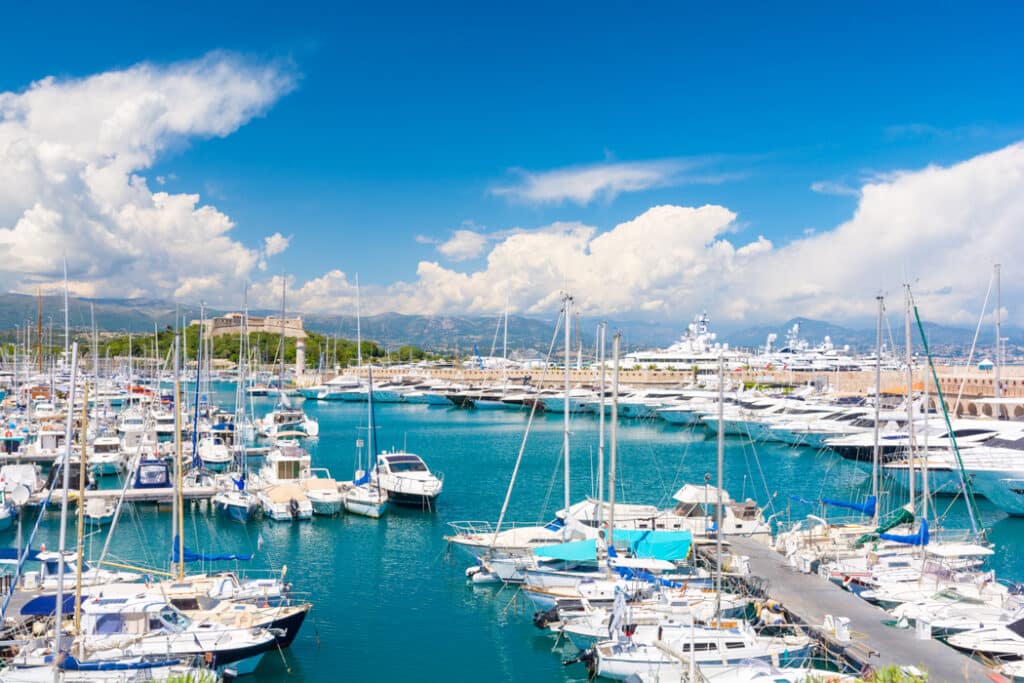 Where is Monaco
Situated on the coastline along the Mediterranean Sea, Monaco is about 11 km from Nice and is known as one of the smallest independent countries in the world. Not just France, but Monaco is neighbors with Italy, with the border just 16km away from the city.
However, if you are coming by air, it is essential to understand that no airports are within the sovereign state.
If you want to travel to Monaco by air, taking a helicopter is your best option because although Monaco does not consist of any airports, there is a heliport located in Fontvieille.
If you travel directly to Monaco from another country and need to land at an airport, the nearest is the Nice Côte d'Azur airport, around 30km from the country.
Travel Distances to Monaco
There are many cities, including Nice, Antibes, and Monte Carlo, to name a few, that are near Monaco. If you are in the country, here is how much distance you would need to cover to reach them:
Monte Carlo – 1.0KM
Antibes – 50.0KM
Nice – 21.0KM
Menton – 11.1KM
Antibes to Monaco: Transport Options
When planning to travel from Antibes to Monaco, transport plays a major role in planning the whole trip's decision-making process. This is because there are many options when going to and from these two spots, each with different pros and cons.
You have many different options, such as taking a taxi, a train, or even renting a car to ensure maximum privacy during your journey.
Let us understand these options in greater detail, highlighting the different ways you can travel from Antibes to Monaco, along with other information such as the travel time according to each medium of transport and the different benefits of opting for such travel options.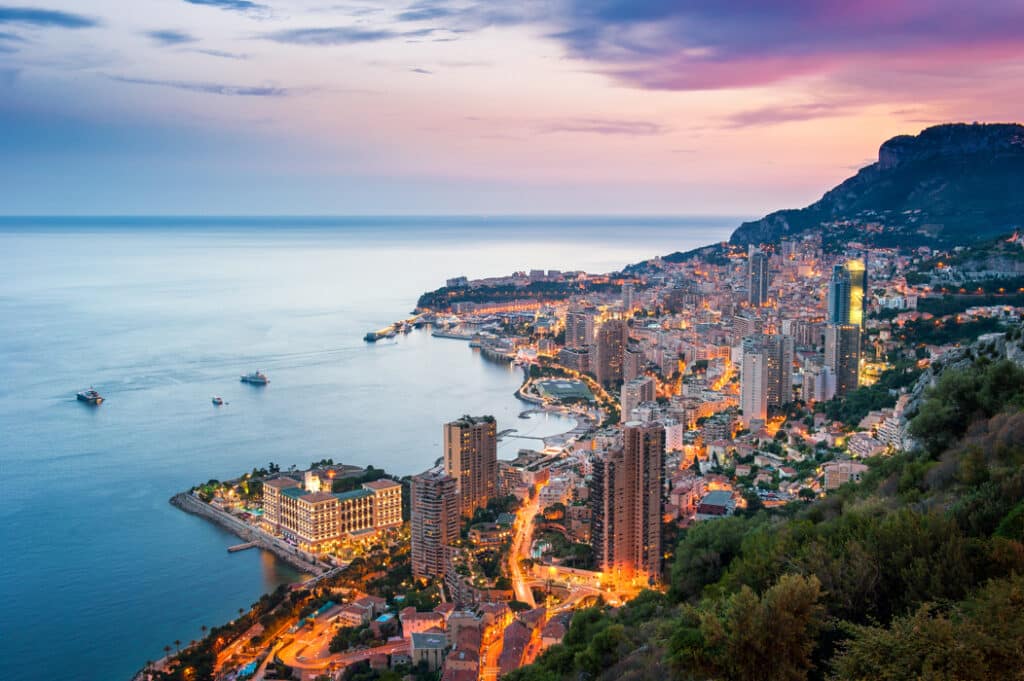 1. Antibes to Monaco by Train
This is one of the best ways to travel from Antibes to Monaco, primarily because of the numerous trains that are constantly departing from Antibes at an interval of 30 minutes, making it the best mode of travel if you are looking to get to Monaco at the last minute.
Even though there is just a single train station located in Antibes, it is a considerably large station that can cater to many to a large number of trains that go to Monaco and other major cities in France, such as Paris and Marseille.
Many people, including locals, prefer to take the train to Monaco primarily because the boarding process is incredibly quick and straightforward. To go by train, you only have to get a ticket and board the train, which will take you to the sovereign state within an hour.
Furthermore, technology has advanced, so you do not have to wait in queues or be physically present to buy a ticket.
With the emergence of efficient ticketing websites such as Trainline, you can easily book your ride from Antibes to Monaco from the comfort of your seat. If you want to get to Monaco by train, visit Antibes and book your ticket in just a few minutes.
Not only is going by train incredibly convenient, but it is also one of the best options if you are looking to travel on a budget, with train tickets costing around $10.00 one way.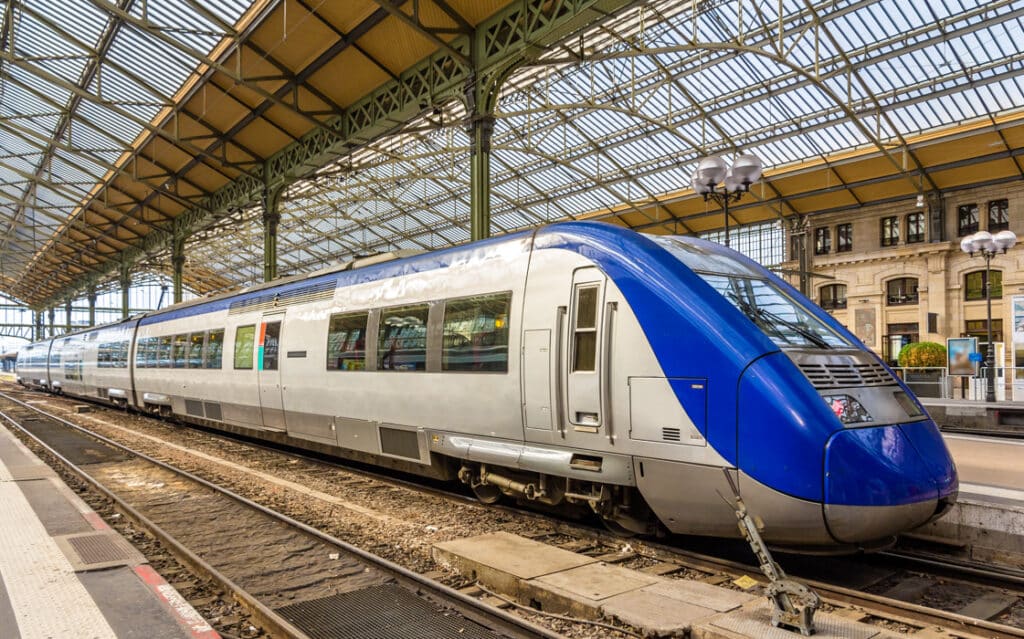 2. Antibes to Monaco by Car
Even though traveling by train is one of the most convenient options when traveling on a tight budget and can be incredibly convenient due to the presence of online ticketing platforms, that does not mean that there are no drawbacks to taking the train.
One of the significant disadvantages of going to Monaco by train is that there is little to no privacy since there is just one train station located throughout Antibes, which is crowded even on regular days.
If you are traveling with your family or friends and want to experience an entertaining journey where you can make detours and explore the many spots during the journey to Monaco at your own pace, then renting a car is an ideal option.
When going by car, the average journey time it takes to go from Antibes to Monaco is around an hour. Still, it is strongly recommended to take detours along the way to experience breathtaking sights and scenery.
There are many jaw-dropping sights hidden within the French Riviera, and even though going by train would get you there comparatively earlier, going by car allows you to take in the sights and scenery as you travel along the Mediterranean coast while on your way to Monaco.
Renting a Car
Discover Cars is a great digital platform for car rentals. This website differs from other local car rental sites because Discover Cars offer efficient rental price comparison features.
This allows you to find the best price for the rental by being able to keep other rentals in consideration. This is why you should head on to DiscoverCars to avail the best car rental deals today!
However, there are some key considerations that you need to take into account when driving from Antibes to Monaco, specifically about what to look out for when on your way. When driving to Monaco, do not look at your phone at any point, even if the car is at a halt.
If caught using your phone while in the driver's seat, you face a suspension of up to six, leading to losing driving privileges for a long while.
3. Antibes to Monaco by Bus
Although going by train is a great option when planning to go to Monaco with a tight budget, it is not the best option in terms of pricing. If you want to spend as little as possible regarding your traveling budget, then going to Monaco by bus is the way to go.
Not only is it the cheapest transport option out there in terms of affordability, but another great plus point of taking the bus is that many buses depart throughout Antibes to Monaco, making it convenient as well.
A crucial tip to bypass all the waiting in queues to secure the bus ticket is to book your ticket on Omio. With an incredibly user-friendly website and a quick booking process, head to Omio and book your ticket in just a few minutes or use the widget below.
4. Antibes to Monaco by Taxi
Some people prefer to travel by car to have complete privacy during their trip and enjoy the scenery and explore the city at their own pace, but they do not have a license and driving privileges to rent a car.
A great alternative is to take a taxi that will pick you up from your room and drop you right at the doorstep of your hotel in Monaco.
When taking a taxi, even though the average journey time is an hour, it is strongly encouraged to take your time and make detours to experience the treats between Antibes and Monaco.
Kiwi Taxi is a great digital platform equipped with veteran taxi drivers with extensive knowledge of different routes. Also, the booking process for signing up on Kiwi Taxi is designed to be incredibly straightforward, avoiding any intricacies so that you can book your taxi as soon as possible.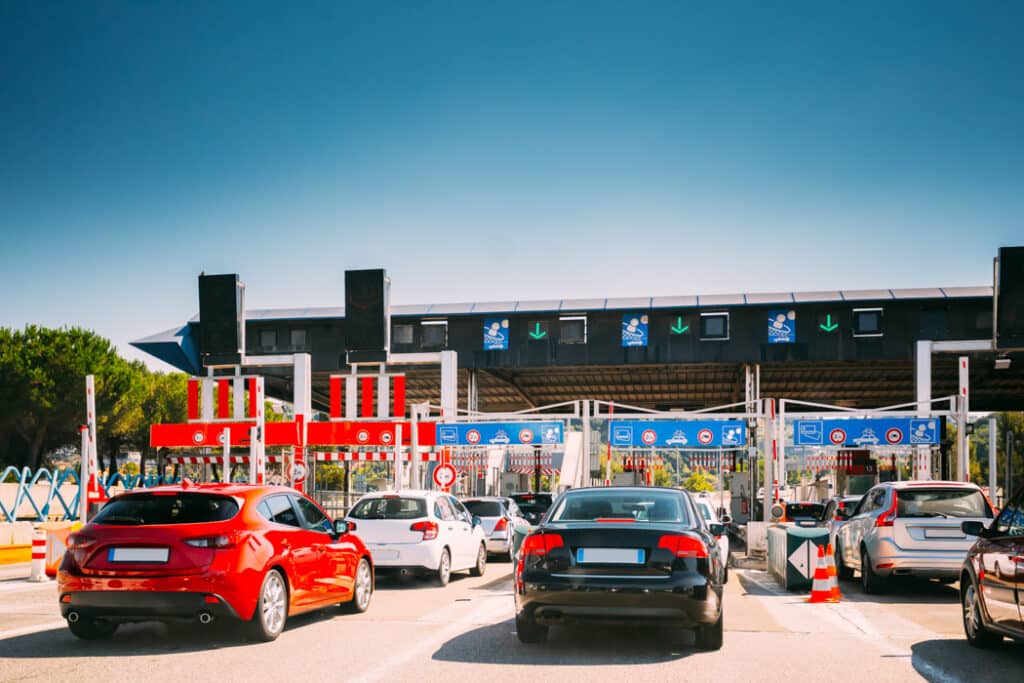 5. Antibes to Monaco by Helicopter
If you plan to arrive at Monaco in style, you can take the helicopter there as well, which will drop you right at the heliport in the heart of Monaco.
When planning to charter a helicopter to travel in glitz and glamour, many companies like the Air Charter service provide private helicopter chartering services that you can avail of.
6. Antibes to Monaco by Limousine
If glamor and luxury are your things, but helicopters are not, you can also book a limousine to take you to Monaco. For further information regarding this service, you can head to Kiwi Taxi for the best pricing possible!
Final Words
When Heading on over to Monaco from Antibes, there are many transport options you can avail of. Hopefully, this guide contains the information necessary to choose the right fit according to your scenario.