Monte-Carlo is a place that has a name that feels like it can be conjured with such the mystique that has grown up around the principality, so how do you embark on a visit to Monaco and make sure you miss none of the fantastic sights that create the magic?
It's not a big place, at less than two square kilometers, Monaco is the second smallest independent state on Earth, so is it easy to miss things? It can be. The best bet is to get on a tour guaranteeing that every base is covered and you go home with no regrets.
Here's a great little guide to the best Monte Carlo tours currently available.
Types of Tours Available for Monte-Carlo
There are as many ways to see Monte Carlo as there are people who want to visit, it seems, with offers and guides everywhere you look. Whether you want to explore independently or be shown the inside track to delights and discoveries the coach tours will never find, there's a tour here for you.
Walking tours offer the best value and flexibility, allowing you to either take your time or drill down into your own special interest in the principality, and they make up five out of the seven tours we have selected.
Of the other two, one involves a bus, ideal for those with reduced mobility or with small children. Hopping on and off this tour will ensure you don't miss a thing.
The final tour is in a private vehicle and takes in the principality at night when Monte Carlo puts its glad rags on and gives it as much sparkle and shine as it can muster!
Best Monte Carlo Tours for 2023
Here's our roundup of some of the best Monte Carlo tours on offer today. Whatever your budget, it's always a great result if you can save some money, so these tours are all at the best prices, and this article will help save you time looking for them, too.
Monte Carlo Tours
Hop on Hop off Bus Tour in Monte Carlo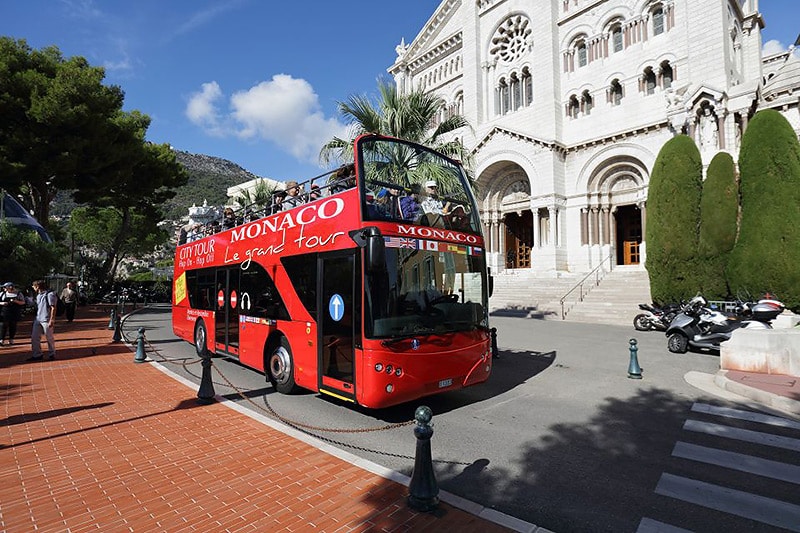 The Hop on Hop off bus tour of Monte Carlo will give you the most flexibility and range of choice of any of the independent tour options. With 12 stops to choose from across the principality and the option to extend your one-day pass to two days, you can take full advantage of everything Monte Carlo has to offer.
A one-day pass is just €23 for an adult and €8 for a child aged from 8-11. Extending the pass for another day costs just €3 per adult and is free for kids. Possibly one of the best bargains in town.
The tour starts at the port by the bateau bus, right next to the luxury yachts, and takes in all the main sights from the Casino to the Oceanographic Museum.
The ticket price includes an audio tour in English, too.
This tour is wheelchair accessible, and children under four years old travel free.
Take a parasol if you are on the open top of this double-deck bus, as the sun can be pretty fierce in the middle of the day. Apart from that, the views from up top are fantastic!
Monte Carlo Tours
Guided Hidden Gems Tour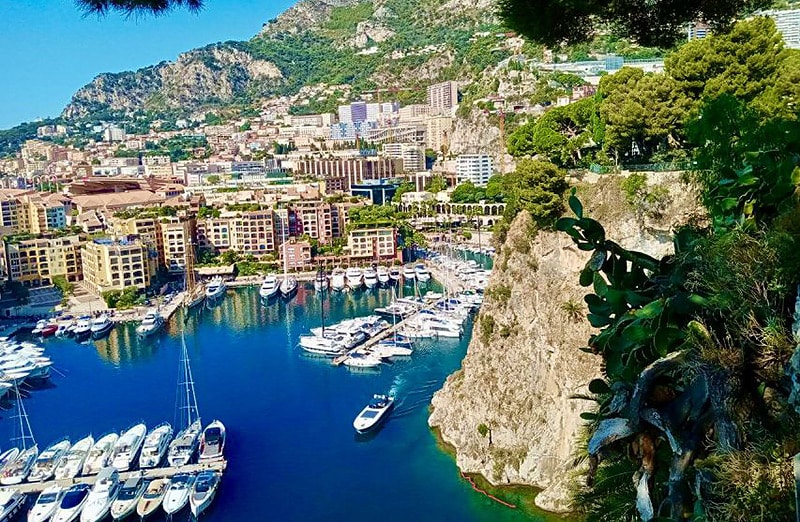 If you're like me, then you will love this tour with its secrets and hidden stories behind the stories that you don't get to see or hear on the main tourist trail. We've all heard of the Grand Prix and know there's a Casino in the square, but what else is there to know?
For €130 per person take the tour starting with a ride on the solar-powered water bus across the harbour to the covered market. Here, you will discover where the locals go for breakfast and taste specialties made right here on the quayside.
Your professional local guide will take you on a journey of discovery through eight centuries of history, accompanied by old postcards and photographs that show the development of the principality from a seafaring stronghold to a luxury resort.
The main sights, such as the Casino and Oceanographic Museum won't be forgotten or glossed over, rather that they will be reframed to deepen your understanding of the way things are in Monte Carlo.
Monte Carlo Tours
F1 Walking Tour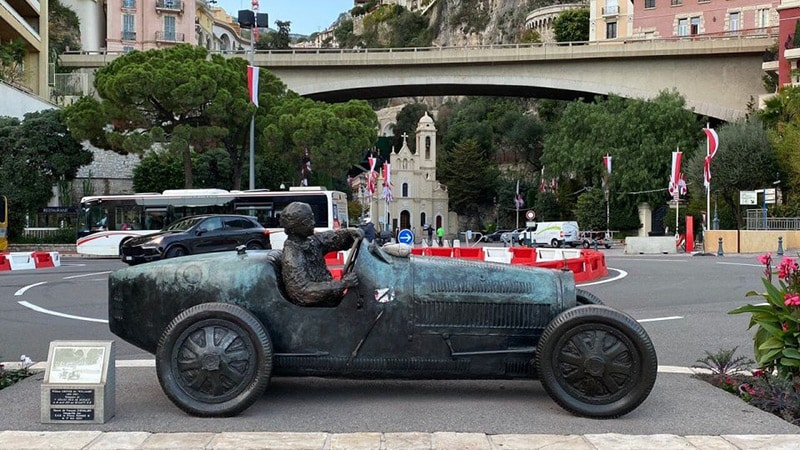 A visit to Monaco, a city seemingly obsessed with the glamour of motor racing, without a nod, or a specialist tour of the Grand Prix Raceway, would be a shame. High-octane sports have defined much of the energy of the principality from the word go.
Walking a circuit that Formula 1 cars usually take at speeds of more than 100 mph may seem a little odd, but it is a terrific way to appreciate the unique challenges of this much-loved, iconic Grand Prix.
You will need a moderate level of fitness, perhaps not tuned to Formula 1 levels, but the route is 3.3 km (just over 2 m) and is somewhat hilly. It is wheelchair-accessible and strollers should not be a problem.
Tickets sell out fast and cost €50 per adult and just €15 for a child aged 4 to 15. Tours leave promptly on the hour booked, so if you are late, you will have some catching up to do!
Monte Carlo Tours
Self-guided Scavenger Hunt Tour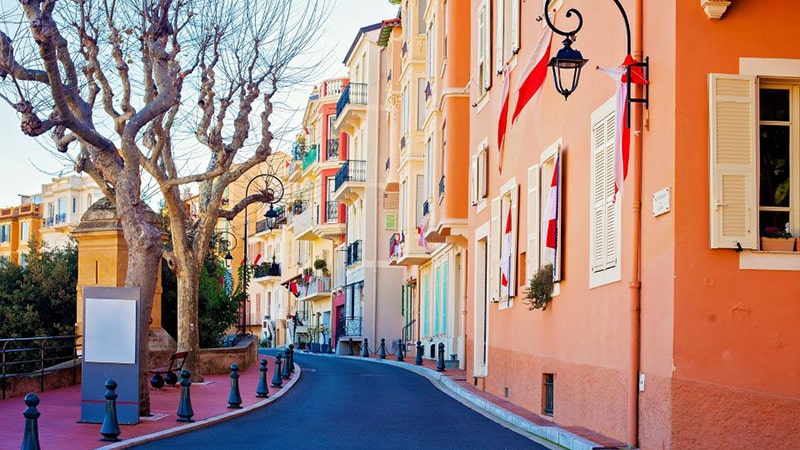 Download and go! If you like to be able to work things out for yourself and like the fun of discovery then this app is the tour for you. There is no time limit, and once the tour has been downloaded you can start whenever you like.
The tour costs just €5, but you will need to make sure your phone is fully charged and that your data allowance is up to the job.
There are no entrance fees to any attractions included, but all the puzzles and riddles can be solved without entry.
Monte Carlo Tours
2-Hour Private Guided Walking Tour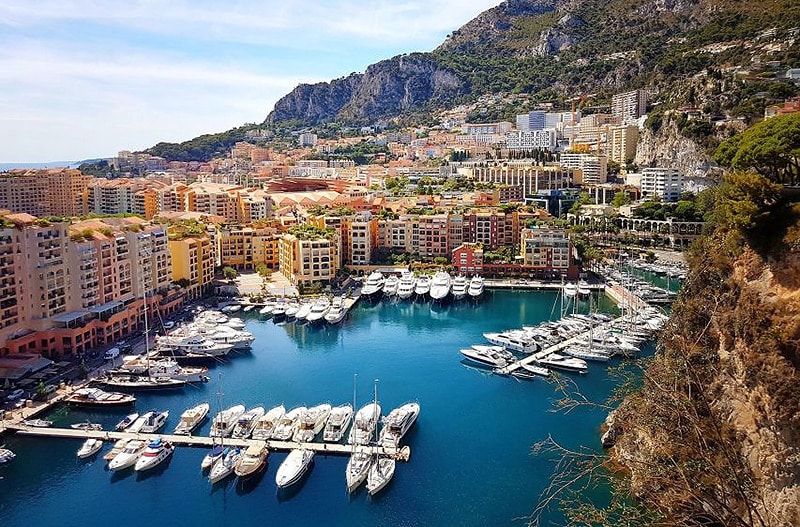 At the other end of the scale, there is this private walking tour with a local English-speaking expert guide, who will be able to tailor your tour to whatever your particular interests are. Ideal for smaller parties who prefer a personal tour at their own pace.
The tour costs €189.50 per person regardless of age and sets off on the hour from in front of the Casino. The operator recommends that you arrive ten minutes beforehand so the guide can identify themselves.
The tour is entirely customizable, whether you want to tour the eateries and food shops or see the sculpture park or the historic architecture of the old town.
Monte Carlo Tours
Jewels of Monaco – Walking Tour for Couples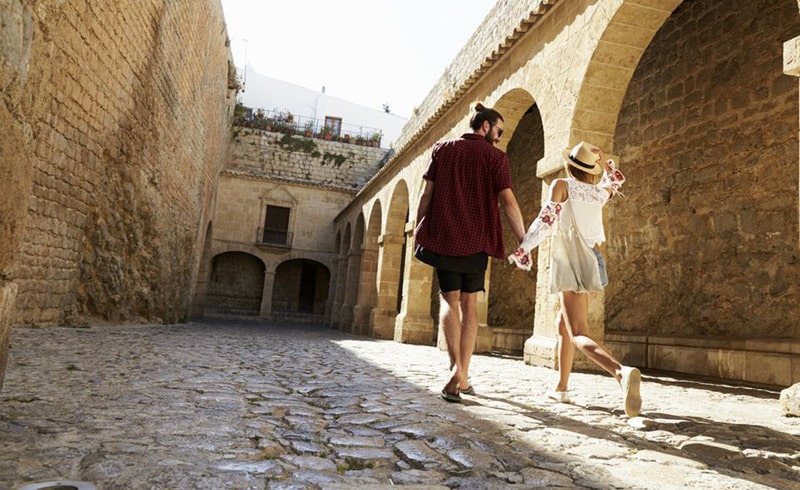 Say what you like about the Mediterranean Riviera, but it is a romantic destination that tops many others in terms of glamour, sunsets, and old-world charm. This small-group tour will take you on a journey through all the great love stories of the principality.
The tour starts outside the iconic Casino, takes in the old town and the Prince's palace, the Cathedral, and eventually, after two hours it will take you through the St Martin Gardens to the Oceanographic Museum.
For €439 this tour takes a maximum of four people, or two couples, and is private to just you and your guests.
Visit some of the most romantic Insta-ready spots!
Monte Carlo Tours
Monaco Private Night Tour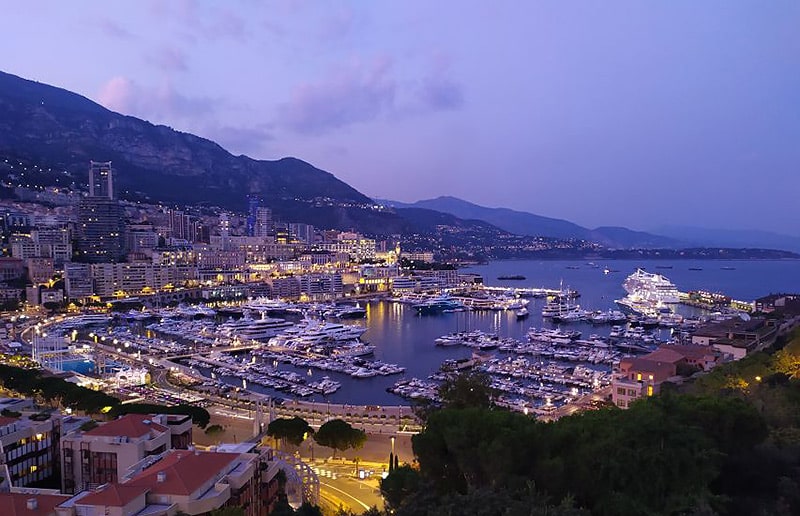 The city really comes to life after the sun goes down and all the lights come on, dazzling along the waterfront and turning the stone facades of the old hotels into stunning, sparkling wedding cakes.
This group tour kicks off in the lobby of your hotel where you will be picked up and whisked away to enjoy the glamorous nightlife in Monte-Carlo.
Your professional driver and guide will take your party on a tour of all the main sights, including the Grand Prix Circuit.
Stop at the Casino and spin the wheel of fortune (entry price not included, and gents, remember to wear a jacket!).
Alternatively, book a table at the Hotel de Paris, or any of the many world-class eateries before your driver takes you back to your hotel at the end of the evening.
You can book this tour for €465 for a group of up to eight, so it's ideal for a family evening out in Monte-Carlo!
So whether you are Honeymooners or a family on an annual vacation, backpackers looking for adventure, or petrolheads excited by the rich motor racing history of Monte-Carlo, there's a tour for you. Remember to book early to avoid disappointment, as apart from the downloadable app, popular tours, and tour times, can sell out quickly.
So there you have it, our top picks for the 7 best Monte Carlo tours in 2023. Whether you're a first-timer or a seasoned visitor, these curated experiences are sure to offer you a unique and memorable time in this glamorous city. Don't forget to book in advance to secure your spot and make the most of your Monte Carlo adventure. Happy traveling!
More to Experience in Monaco: