To the North of Nice lies the home of the legendary palace of Princess Grace-Monaco.
This tiny yet exotic principality is known for its lush green gardens, culturally-rich museums, vibrant clubs, and luxurious lifestyle.
The French locals often take a short trip from Nice to Monaco for an exuberant escape from the mundane city life.
With its buzzing nightlife, extravagant eateries, and palmy beaches, Monaco offers tourists a unique, lifetime experience. If you're planning a French Riveria trip this weekend, we've some good news for you!
Thanks to varying traveling options, it is pretty easy to commute to and from Nice and Monaco, irrespective of your budget. The easiest and quickest is to fly to Monaco from Cote d" Azure Airport; however, it could be heavy on your pocket.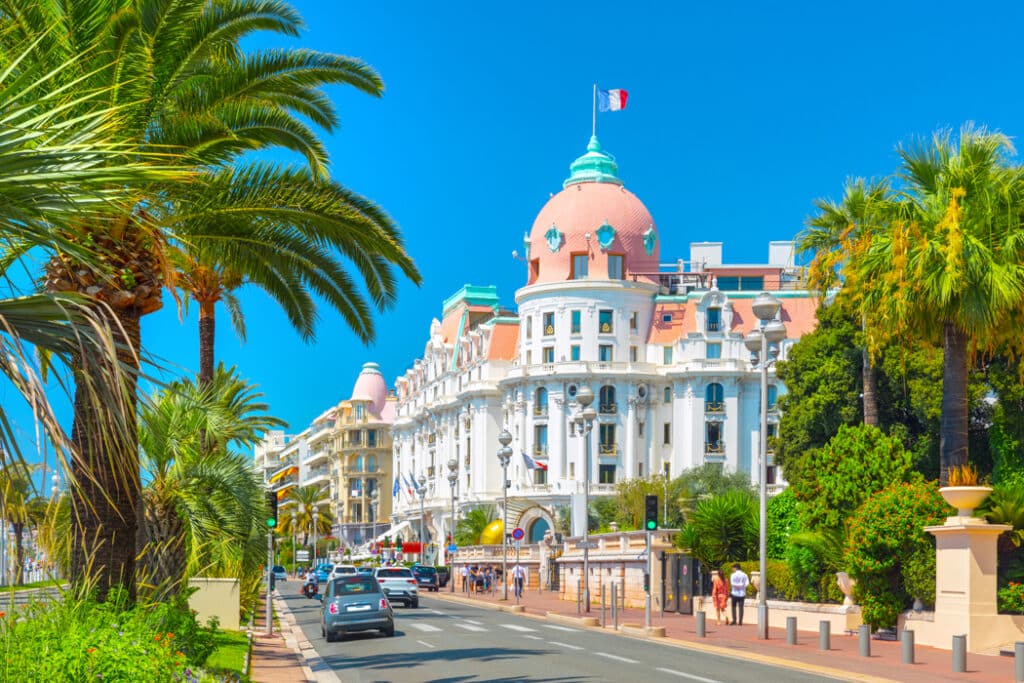 Nice to Monaco Train: Transport Overview
Looking for the fastest and most affordable traveling option?
Try out the local train system.
It is convenient and reliable; thus undoubtedly the best choice for traveling between Nice and Monaco.
Typically, you will find a train after every 30 minutes between 5:30 am-11:30 pm. And it will only take you 23 minutes to reach your destination!
Throughout the trip, enjoy nature's beauty as the train courses through Villefranche-sur-Mer, giving you a breathtaking view of the Mediterranean Bay.
Further, it descends to Beaulieu-sur-Mer, where you can see the majestic Belle Epoque Villas.
So sit back and relax for a one-of-a-kind road trip. Read this article if you're unsure about taking a train to Monaco from Nice. We've covered everything, from departure times and ticket prices to tips for a smooth trip.
Prepare for an unforgettable experience as you travel effortlessly between these stunning destinations. Let's get started!
Get tickets online in advance and save:
Nice to Monaco Train Journey Duration
The train offers a quick and efficient journey from Nice to Monaco. The average duration of the train ride is only about 20-25 minutes, making it a convenient option for day trips or short visits.
Take advantage of the ease of direct rail services from Nice to Monaco. Travel without difficulty and directly from Nice to Monaco.
This saves you time and eliminates the hassle of changing trains or navigating unfamiliar stations. So enjoy the swift and seamless ride as you soak in the scenic views from Nice to Monaco.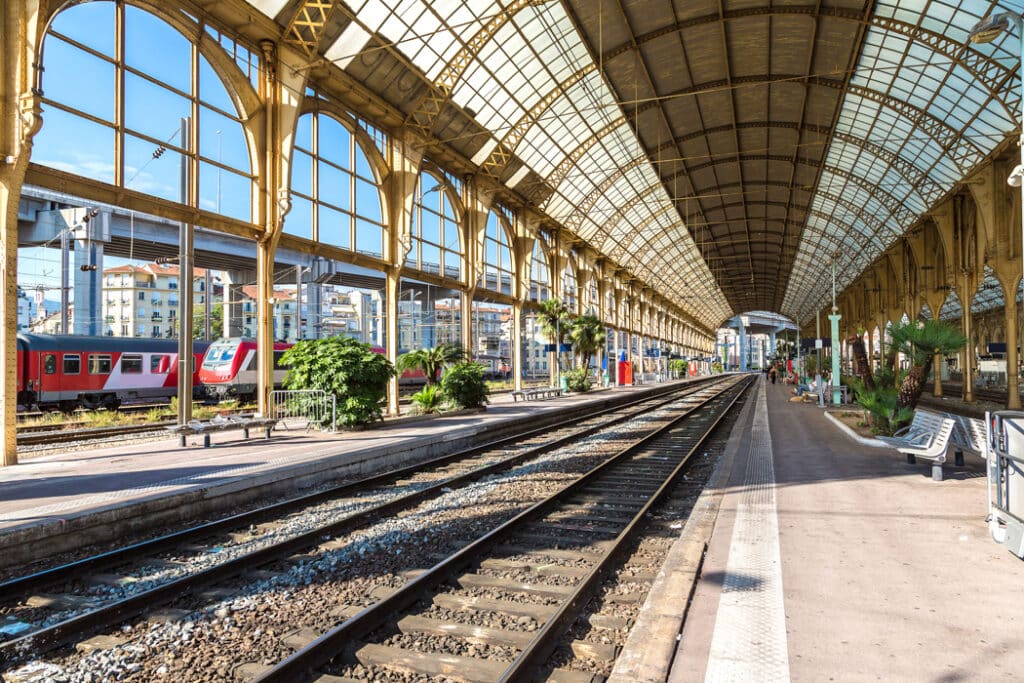 Nice to Monaco Train Ticket Prices
Knowing the cost of train tickets, upgrade options, and cancellation policies can help you plan your journey and save money. It also provides information on luggage policies and rules for traveling with pets on the train. You'll have all the necessary information for a smooth and hassle-free trip.
Average Ticket Prices
On average, ticket prices for this route start at $5.07. It's always wise to check for any discounts or promotions available to save even more on your travel expenses. For the most accurate ticket prices, check reliable platforms like Trainline.com. They provide up-to-date information on fares, ensuring you have the latest pricing details.
Ticket Upgrade Options
Consider available ticket upgrade options when booking your train ticket from Nice to Monaco. They can enhance your travel experience and provide added comfort during the journey. Train companies often offer upgrades such as first-class or flexible tickets. It allows you to customize your trip to better suit your preferences.
First-class tickets offer more comfort and amenities, like spacious seating and complimentary services. Flexible tickets provide the convenience of easily modifying your departure time or date. Opting for flexible access allows you to adjust your travel plans more conveniently.
However, it's important to note that these ticket upgrades typically come at an additional cost.
Therefore, carefully evaluate your needs and budget to determine if the benefits of the upgrade justify the extra expense. This will help you decide on your Nice to Monaco train trip.
Ticket Cancellation Conditions
Before buying your ticket, know the cancellation policy for the Nice to Monaco train route. It will help you make an informed decision and improve your experience. Different ticket types may have specific rules and fees regarding cancellations or changes.
Reviewing these conditions carefully is essential to avoid any unexpected costs or complications. Some tickets may allow free cancellations or changes within a specific timeframe. At the same time, others may have stricter policies with associated fees.
Familiarize yourself with the cancellation conditions in advance to make an informed decision. Understanding the cancellation policies beforehand will help you make a well-informed choice.
Be aware of any potential costs or restrictions that may apply if you need to modify your travel plans. Make sure you understand the potential costs or conditions that may arise when altering your travel plans.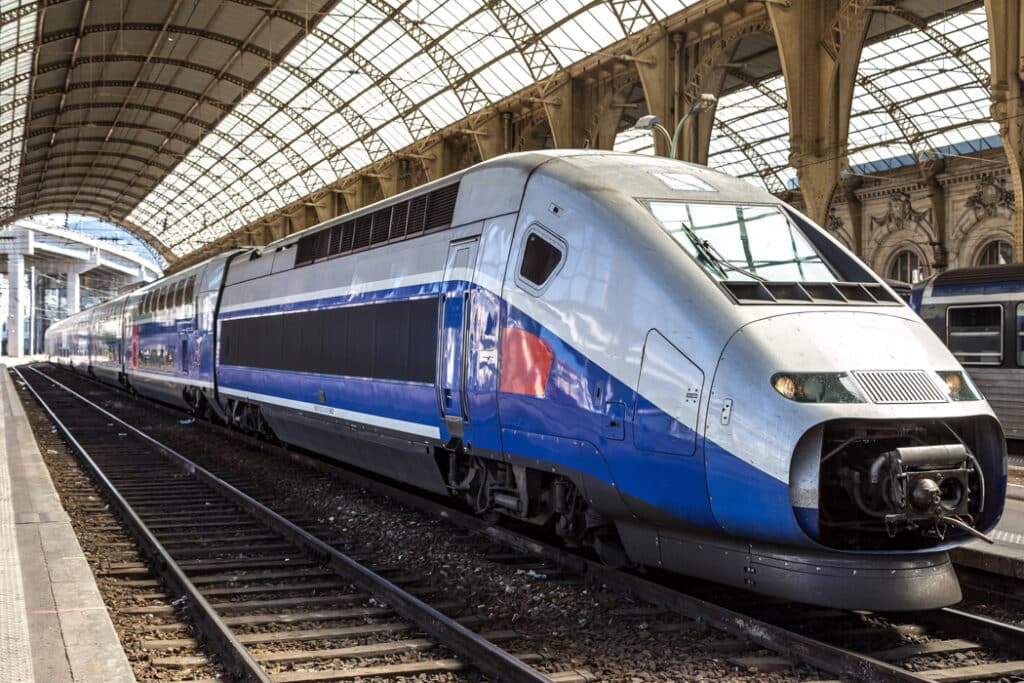 Luggage Inclusion
When traveling by train from Nice to Monaco, most train tickets typically include a standard luggage allowance at no extra charge. This means you can bring your belongings with you without incurring additional fees.
Yet, reviewing the specific luggage guidelines of the train company you're traveling with is essential. They may have certain restrictions on the size, weight, or number of bags allowed on board.
By checking their policies in advance, you can ensure your luggage complies with their guidelines. It also has a smooth and hassle-free journey.
Traveling with Pets
It's essential to check the train company's pet policies before traveling with your pet on the Nice to Monaco train. This will ensure a smooth and hassle-free journey for you and your furry friend. Not all trains have the same rules regarding pets on board.
Some trains allow pets, while others have specific regulations, such as size restrictions or the need for a pet carrier. So checking with the train company before booking your ticket is important as it helps prevent any surprises or complications and ensures a smooth journey for you and your pet.
Remembering these key points will help you understand ticket prices and cancellation conditions. It also covers luggage policies and pet travel guidelines for your Nice to Monaco train journey.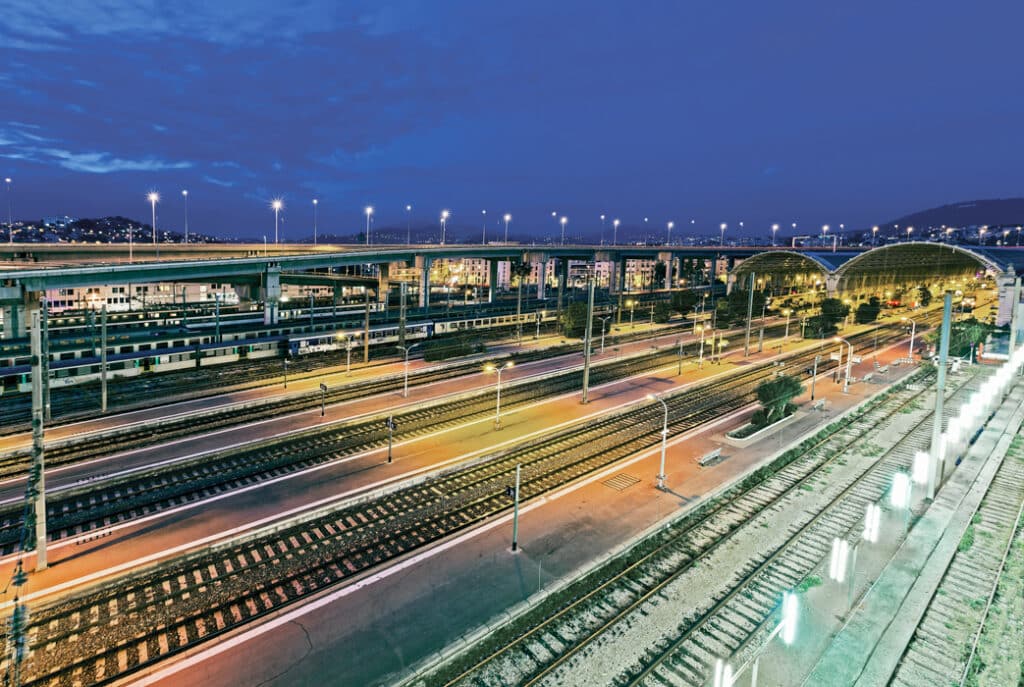 Nice to Monaco Train DepartureTimes
When planning your journey from Nice to Monaco by train, you must know the departure times. Here are examples of departure times, durations, and frequency of trips.
It also includes the number of daily departures for your reference. Please note that the actual schedules may vary. So it's best to check reliable platforms for the most up-to-date information:
Example Departure Times: 09:00 am (journey duration: 23 minutes), 11:30 am (journey duration: 25 minutes), 02:15 pm (journey duration: 21 minutes).
Frequency: Trains between Nice and Monaco run, ensuring convenient travel options throughout the day. You'll have ample choices to suit your schedule.
Number of Departures: On average, there are 10-15 departures daily. Ensuring flexibility allows you to choose a departure time that suits your schedule.
Knowing these details, you can hand-select the most convenient train schedule for your Nice to Monaco trip. Double-check the plans closer to your travel date for possible changes or updates.
Nice Monaco Train Facilities
When embarking on a train journey from Nice to Monaco, you'll find a variety of facilities to make your trip more comfortable and enjoyable. Here's a list of common facilities available on the trains:
Comfortable Seating: Trains offer comfortable seats, ensuring a pleasant and relaxed travel experience.
Air-Conditioning: Trains have air-conditioning to keep you cool during your journey.
Ample Legroom: You'll have enough legroom to stretch out and make your ride more comfortable.
Luggage Space: Trains have special areas for you to keep your bags safe, which makes your journey more convenient and secure.
Wi-Fi Access: Some trains offer free Wi-Fi connectivity, allowing you to stay connected and browse the internet while on board.
Power Outlets: Trains may have power outlets available so that you can charge your electronic devices during the journey.
These facilities aim to make your train journey from Nice to Monaco more enjoyable and convenient. Please note that the availability of specific amenities may vary depending on the train company and train type.
The Train Station in Nice
The train station in Nice is a starting point for your exotic Monaco trip. But it's nothing less than a splurge of splendor and extravagance as the rest of the trip and your destination, Monaco.
Location: Situated in the heart of Nice, theGare de Nice-Ville offers easy access to the entire city. So shop around and prepare for your journey before you onboard the train. While the station itself is simple, it is fully functional. Its Victorian infrastructure and the well-paved platform offer a nice resting spot as you wait for the train.
Facilities: The station has various amenities for your comfort, such as ticket counters and restrooms. Whether you need to purchase tickets, grab a snack, or seek assistance, the station in Nice has everything you need to start your journey smoothly.
The train station in Nice is a convenient starting point for your journey to Monaco as it offers easy access to trains heading towards it.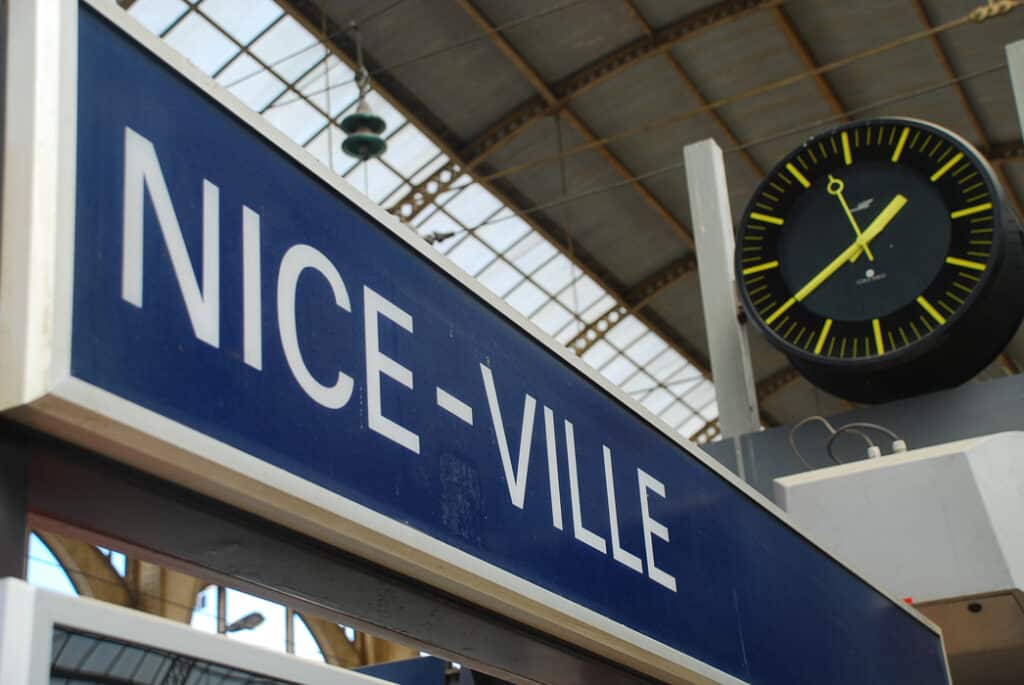 The Train Station in Monaco
The Monaco train station, Monaco-Monte-Carlo, is the arrival point for your journey from Nice. Here's some information about the location and facilities of the station in Monaco:
Location: Once you onboard your train from Nice, you will arrive at The Monaco train station., Monaco-Monte-Carlo station. Being close to popular attractions and landmarks, the Monaco train station leaves you in awe and offers easy access to the entire city.
Facilities: The station provides various facilities, including ticket counters and automated ticket machines. It also has waiting areas, restrooms, shops, cafes, and information desks to assist you during your visit. The station in Monaco provides amenities to help you continue your journey or explore the city. It ensures a smooth transition and a pleasant experience.
The Monaco train station is a convenient arrival point for immediately exploring the city and its charms.