The tiny yet glamorous Principality of Monaco is nestled within the French Riviera.
Often nicknamed the playground of the rich and famous, Monaco is known for its glamorous yachts and luxurious lifestyle.
If Monaco isn't on your bucket list, it should be. Read on for some important tips and tricks for visiting the Billionaires Playground.
Where is Monaco?
Hidden away in the French Riviera you will find the second smallest country in the world, Monaco. Only about 2 kilometres squared, the entire country is smaller than Central Park.
Surrounded by France on three sides and the Mediterranean Sea on the other, Monaco may be small but it is mighty! Monaco is located between the towns Roquebrune-Cap-Martin and Beausoleil with Nice about 18 kilometres to the left and the Italian border about 13 kilometres to the right.
Nitty Gritty Details: Languages, Currency, and Time Zone
Monaco Language
Bonjour to Monaco, where the official language is French.
Day to day life, business, government affairs, and schooling all take place in French.
Due to being such a tax haven, many wealthy people have moved to Monaco, bringing their languages with them. With their education having a huge focus on international affairs, students start learning English at 3 years old. Almost all locals speak English at a proficient level. With the proximity to Italy, finding Italian speakers is no hard feat either. Nearly 19% of Monaco's population is Italian, making this the second most common native language after French.
Aside from the more well-known languages, you will also find more regional languages being spoken throughout Monaco.
With the complicated history surrounding the Genoese, when they first arrived in Monaco they brought the Lingurian language, which became the official language of the country. Over time this language slowly changed and became its own dialect, different from the Ligurian spoken in Genoa.
With its differences, this new dialect was renamed Monégasque. Even though over the years this dialect has started to die out with modern day French, 21% of the current population can still fluently speak Monégasque.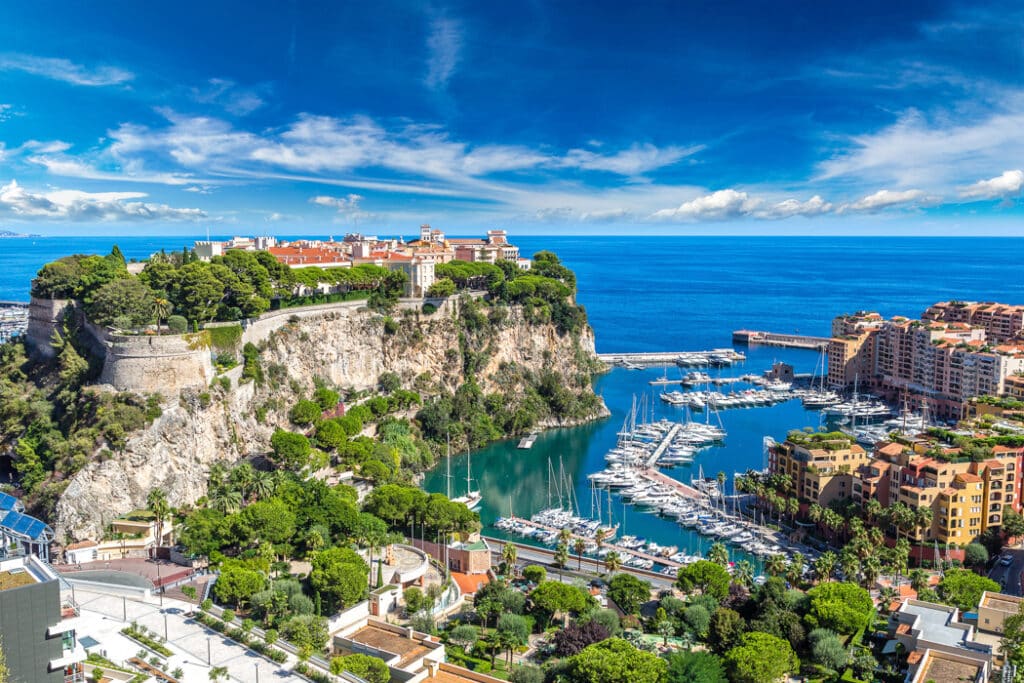 Monaco Currency
The official currency in Monaco is the Euro.
While no other currencies will be accepted, there are plenty of currency exchange offices throughout the country.
Most restaurants, shops, and hotels will also accept all major credit cards, though you might have a hard time finding someone to take an American Express card.
Monaco Timezone
Monaco operates on Central European Time timezone.
They observe daylight savings from the last Sunday in March to the last Sunday in October. On average, in winter in Monaco you can expect daylight from about 7:45 to 17:00. An average summer you will experience daylight from about 6:00 to 21:00.
Tipping Culture
When travelling to a new country, whether to tip or not is often a cultural difference that people struggle with.
In Monaco, restaurant bills typically have a 15% service fee already added to the bill. You should always double-check that this is included as 15% is the customary tip amount.
If the service fee is not included in the bill, you should leave this amount with your server. When staying at a hotel in Monaco, it is standard practice to leave 1- 2 euros with porters and valet and if you are happy with the level of service you should leave a tip for your housekeeper of about 1 euro per day.
If you visit a spa during your time in Monaco, it is standard to tip about 10-15% after your service, but it is not typical to tip at a hair salon. Tipping taxi drivers is not standard practice, but it is appreciated.
Whether you take a tour to learn about the history of Monte Carlo or of the Grand Prix, it is expected to tip tour guides 10-15% of what you paid for the tour.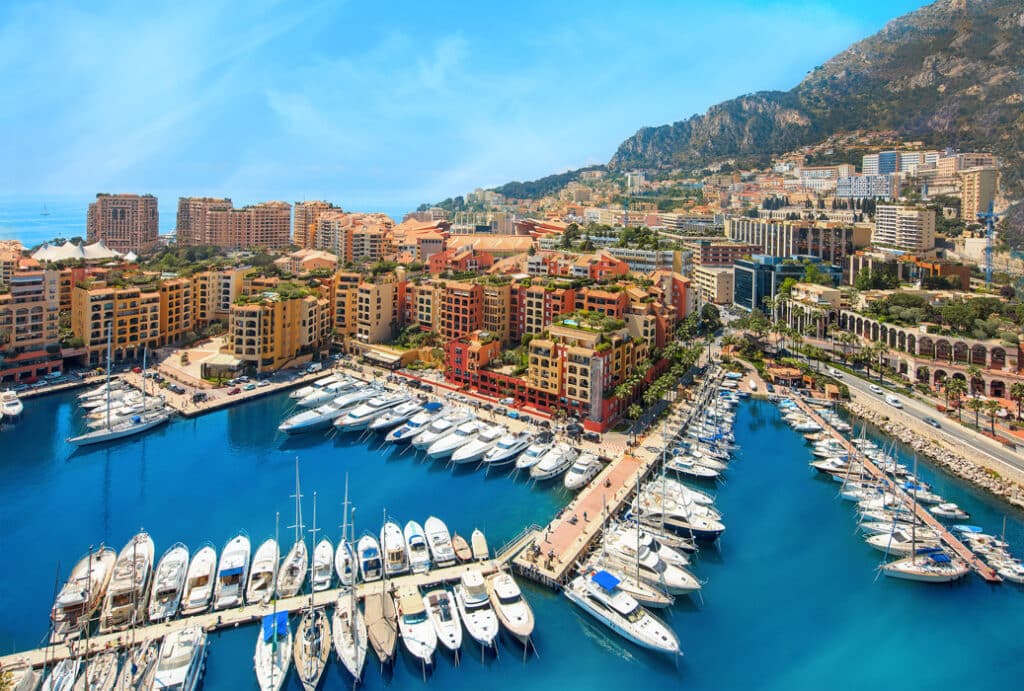 Monaco's Public Holidays
There are a number of public holidays in Monaco.
On January 1st they celebrate New Years Day, but if this falls on a weekend, the following Monday is observed as the public holiday. Also in January, on the 27th they celebrate Saint Dévote's Day, which is a day spent honoring Saint Devota. Saint Devota was a Christian who had devoted her life to God.
When she was 20 years old she was imprisoned, tortured, and killed because of her devotion. Her body was burnt but Christians saved her and sent her on a boat to Africa where she could receive an appropriate burial, but after a storm she landed in Monaco on January 27th.
It is tradition for the Royal Family to attend a remembrance and a church service for Saint Devota, followed by setting a fishing boat on fire.
Monaco celebrates Easter Monday, falling on the day after Easter each year. In 2023, Easter Monday fell on April 10th. 40 days after Easter, Ascension Day is celebrated in Monaco.
In 2023, Ascension Day will be on May 18th. Whit Monday is celebrated the day after Whitsunday and on the 7th Monday after Easter. In 2023, Whit Monday will be celebrated on May 29th. Monaco also celebrates Corpus Christi, which is a Catholic festival the second Thursday after Whitsunday. Monaco has a tradition for Corpus Christi where a procession takes place on The Rock.
Monaco also celebrates their hard-working citizens with Labour Day on May 1st.
Assumption Day is celebrated every year on August 15th. This is a very important holiday within Catholicism and some even call it Summer's Easter. All Saint's Day is celebrated on the 1st of November.
On November 19th, the country celebrated Monaco National Day, also known as H.S.H. The Sovereign Prince's Day. If this day falls on a weekend, Monaco observes the public holiday on the following Monday.
On December 8th, the Feast of the Immaculate Conception is observed, celebrating the belief that Mary was preserved from all original sin. Christmas is celebrated on December 25th, and if it falls on a Sunday the following Monday will be a statutory holiday.
Many shops, government offices, and banks will be closed on these days so make sure to plan accordingly if visiting Monaco during any public holidays.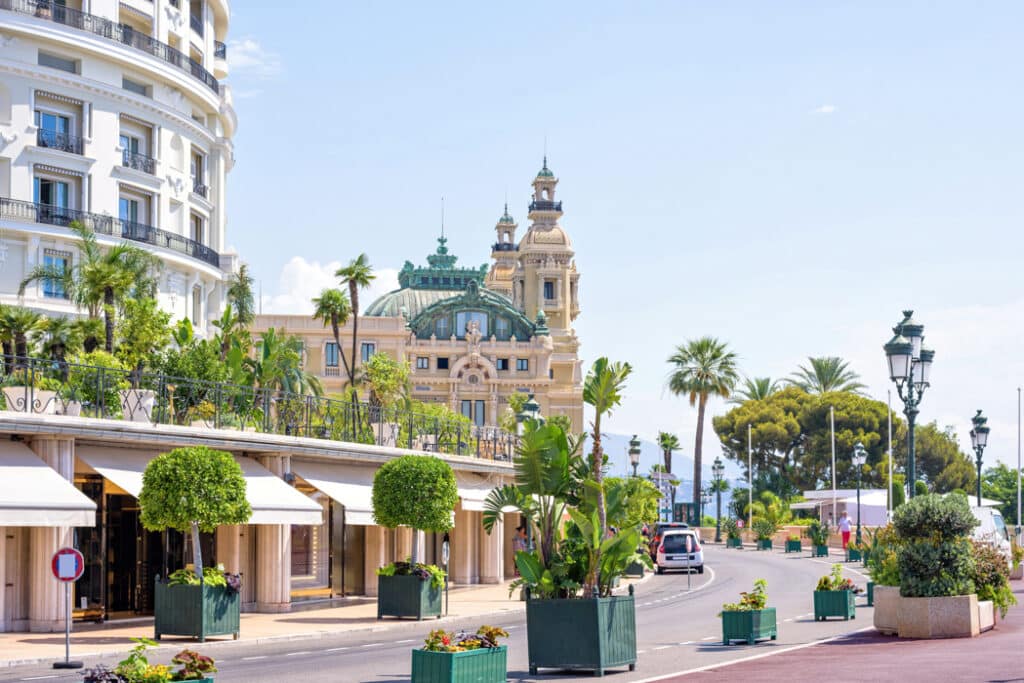 Tips for Traveling to Monaco
The best airport for travellers heading to Monaco is the Nice Côte d'Azur Airport.
Located about 22 kilometres from Monaco it only takes about 30- 40 minutes to make this journey. There are options of taking a private car, a taxi, bus, train, or even a helicopter from the Nice Côte d'Azur Airport to Monaco.
There are a few things to keep in mind when coming to Monaco.
First off, as it only takes about 45 minutes to walk from all the way East to all the way West, the easiest mode of transportation when exploring Monaco is by foot! It is a very walkable city, even offering multiple escalators throughout the city. The best time to visit Monaco is between April and June.
The weather is just starting to warm up in April and it is the perfect time of the year to enjoy without Monaco being flooded by tourists. May is also a fantastic month to visit Monaco, but this is when the Grand Prix happens, so be mindful of this as over 100,000 visitors come to the country for this event.
June is starting to warm up and is a good time to go to the beach before the schools are let out for Summer in Europe. The summer months of July and August are very hot and very crowded so I would recommend avoiding this time of year. Many people also enjoy visiting Monaco in September and October before it gets too cold.
With Monaco's proximity to the sea, you can imagine how phenomenal the seafood is in the area.
Enjoy a mouthwatering seafood dish while looking out at the glistening sea to get the most out of your trip to Monaco. A must-try delicacy in Monaco is Stocafi, a dish of dried cod, stewed in tomato sauce and flavoured with black olives and small vegetables. This traditional stew is a necessity when immersing yourself in Monaco's culture.
Be careful with insurance when visiting Monaco. As it is not a part of the European Union the EHIC( European Health Insurance Card) will not be accepted in Monaco.
Make sure to get adequate travel insurance before visiting as medical costs can be very expensive.
While Monaco may boast a beach, keep in mind this is not a typical beach town. Swimwear legally can only be worn when on the beach and if caught wearing just a swimsuit or walking barefoot in the street you will receive a hefty fine from law enforcement.
Monaco is a spectacular country within the French Riviera that offers a beautiful coastline and delicious cuisine, but it is important to know the nitty-gritty details when planning a trip.
Keep in mind the best time of the year to visit and learn a word or two in French before you head to the airport.