Thriving as a tax haven for wealthy foreigners looking to avoid high tax rates, Monaco is famous for its lack of income tax and low business taxes.
While taxes are low, cost of living in this city-state is high with the cost of living being significantly high. There are multiple sectors that contribute to Monaco's wealth including tourism, real estate, and banking.
Wealthy foreigners from all over the world flock to Monaco to benefit from this glorious tax haven. 
What's so Special about Monaco's Economy?
Popular for its high prestige and luxurious lifestyles, Monaco is one of the wealthiest countries in the world. When looking at GDP per Capita, the Principality actually is the richest in the world.
There is an extremely high concentration of wealthy individuals and entrepreneurs residing in Monaco. With 38,000 residents, 30% of residents are millionaires with a large number of multimillionaires and a handful of billionaires. 
Some of the biggest contributors to Monaco's economy are tourism and banking. With the proximity to the Mediterranean Sea, the Monte Carlo Casino, and the country's prestigious reputation, Monaco has no problem keeping tourists coming to spend a weekend in luxury or to get a peak at the multimillion dollar yachts.
The country's banking sector is known for how secure, stable, and confidential it is. With services including private banking, wealth management, and investment banking, it is one of the top contributors to Monaco's economy. Monaco's economy is also heavily impacted by real estate and finance.
Monaco also has monopolies in multiple sectors including gambling, tobacco, its phone network, and the postal service.  
Each year Monaco hosts high-end exclusive events such as the Monaco Grand Prix and the Monaco Yacht Show. The Monaco Grand Prix is so important to Formula One that Monaco is the only circuit that does not pay Formula One to host a race. While most cities are paying Formula One up to 31 million euros to host their event, Monaco pays nothing.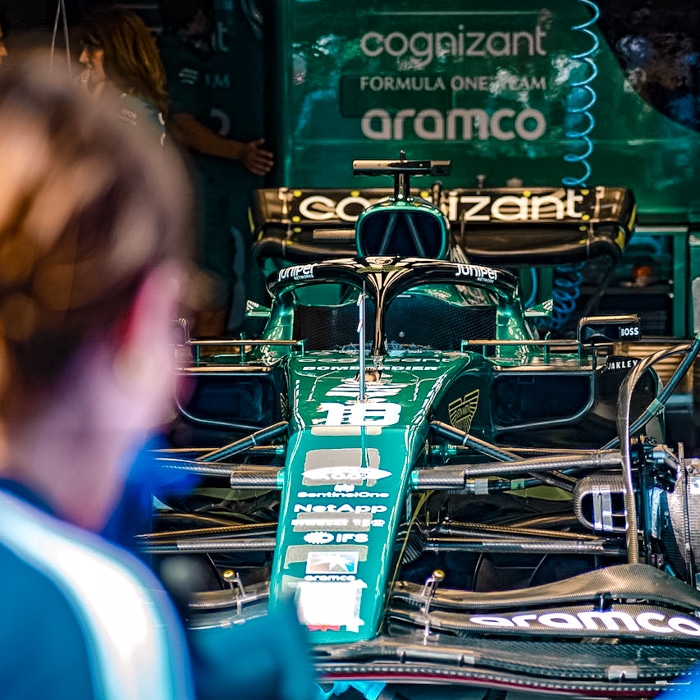 On top of that, the grand event brings in roughly 110 million euros each year to Monaco's economy.
The Monaco Yacht show is one of the most prestigious yacht shows in the world, making a significant impact on Monaco's economy. It is estimated that it brings in tens of millions of euros each year.
Real estate within Monaco is open to residents and foreigners. There are no restrictions when it comes to owning property in Monaco as a foreigner and it's actually a fairly easy process.
For those that are looking to gain residency in Monaco, an individual must rent or own property for at least a year in order to qualify.
Although, there are taxes if you sell your property. Tax on any profits earned on real estate sales is 33.3%. Compared to the United States, the cost of living in Monaco is significantly higher.
Without including accommodation, the cost of living is about 47% higher than the United States with the average monthly cost of living being about 1400 euros. If you're looking to rent a one bedroom apartment in Monaco you can expect to pay at least 5000 euros in the center or 3500 euros outside the city. The average rental price is 440% higher in Monaco than in the United States.
With such an extreme cost of living, there are no homeless people in Monaco. There is a poverty rate of zero in the country, meaning no one in Monaco lives under the poverty line.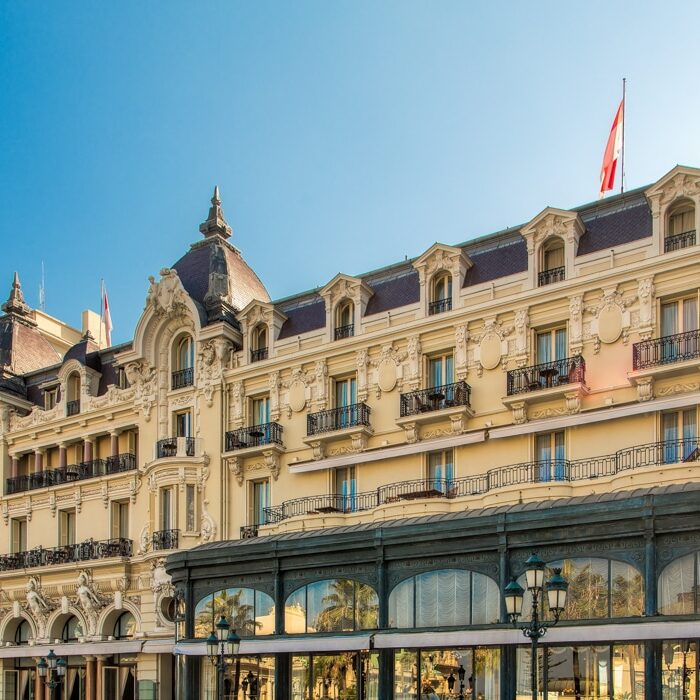 No Income Tax!
One of the most notable features of Monaco's economy is its unique tax system. Monaco's economy has come a long way over the years. The Monte Carlo Casino came around because the city was sinking in debt and on the verge of going bankrupt.
With the casino being such a massive success and putting Monte Carlo on the map as a place for wealthy and highly esteemed foreigners, the House of Grimaldi made a huge decision that would benefit residents for years to come. Prince Charles III abolished personal income tax after the casino's success in 1869.
Monegasques (local people from Monaco) and foreign citizens alike pay no income taxes, with an exception to the French. The 1962 Bilateral Convention between Monaco and France states that any French resident who moved to Monaco after January 1957 is exempt from the law and is still obliged to pay income taxes. 
The lack of income tax does not mean residents of Monaco pay absolutely no taxes. Monaco residents still pay social security taxes, which ensures that they will get their pension when they retire.
Employees and employers both contribute to social security. Contributions to this go towards healthcare in Monaco, ensuring that healthcare is available to all, as well as retirement pensions. Monaco has a system that the more you contribute to social security, the higher your pension will be. 
There is a different tax situation for those who inherit land or assets that are not residents. Many countries assess taxes by how much value a person has inherited, Monaco does not operate this way. The inheritance tax rate actually depends on how close in the family tree one is to the deceased.
Children and spouses will have little to no taxes on the inheritance. When you get further and further from proximity, the tax rate goes up. Aunts, uncles, nephews, and nieces will pay a tax rate of 10% while people who are completely unrelated are looking at a rate of 16%. 
Many people question how Monaco stays afloat with residents not paying any income tax. Monaco's main sources of income actually come from stamp sales, tobacco and alcohol tax, and registration fees.
Monaco's postal service sells postage stamps to businesses around the world, creating an incredibly high revenue for the country. Monaco also charges a hefty registration fee for the many luxury cars and yachts stationed in Monaco. A single luxury yacht's registration fee can reach millions of euros.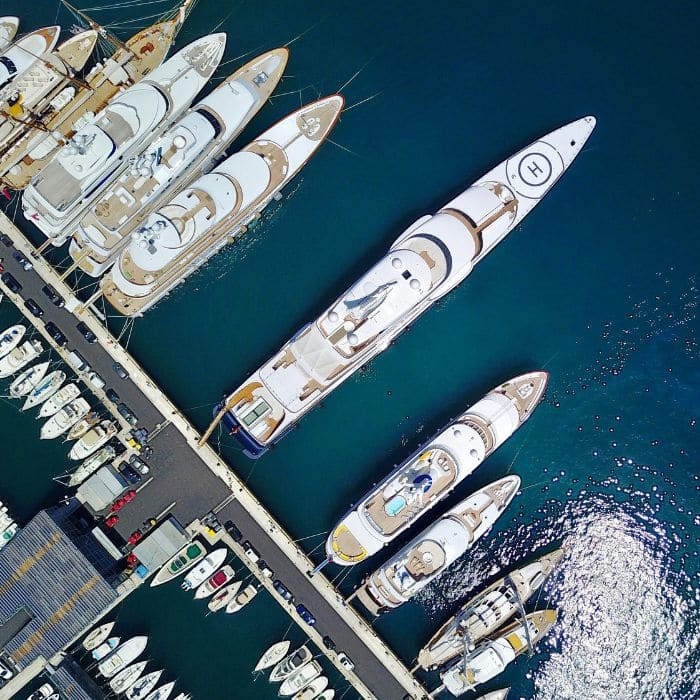 Monaco- Tax Haven for the Rich and Famous
The first thing many people think of when they hear Monaco is 'tax haven' and for good reason. A simple explanation of what a tax haven is, is an offshore country where people and businesses get little to no tax liability.
Other examples of countries that are tax havens include Switzerland, the Cayman Islands, and Panama. In Monaco's case, individuals have no income tax. There is also a very business friendly tax initiative in which company's profits are only taxed if they generated more than 25% of revenue outside of Monaco. The tax rate for overseas profits is 33.33%. There are, however, taxes on Monaco-based companies if the business is selling the licensing of trademarks, patents, manufacturing processes, or artistic copyrights. 
Many wealthy individuals get residency in Monaco and treat it as a "tax refuge". Monaco's unique tax system attracts wealthy individuals from all over the world. More than 75% of residents living in the city-state are foreign born.
There are a number of big names that have taken Monaco up on its status as a tax haven such as Welsh singer Dame Shirley Bassey, big-time tennis pro Novak Djokovic, and Lady Tina Green- the wife of British retail billionaire Phillip Green. Drawn in by the Monaco Grand Prix and a life of glitz and glamour, many Formula One stars make the move to Monaco to participate in all the fun as well.
A few Formula One drivers you may find on the streets of Monte Carlo are Lewis Hamilton, Max Verstappen, Jenson Button, Eddie Irvine, and Esteban Manuel Gutiérrez. While there are plenty of famous faces with residency in Monaco, a majority of international residents are lesser-known successful business people.
Although Monaco does have the reputation of a tax haven, the country has been making an effort to combat tax evasion and improve financial transparency.
There have been several tax treaties the government has signed with other countries to implement measures preventing money laundering and terrorist financing. Monaco's tax treaty with France is actually the reason behind French residents not being eligible to gain the lack of income tax when moving to Monaco. There are a number of complaints and criticisms on Monaco's economy, stating that the country is overly reliant on wealthy foreigners who only contribute to the economy by purchasing luxury goods and services.
Some people even argue that the country's dependency on foreign consumption leaves the country open to economic shocks. 
Despite criticism, Monaco's reputation for being a luxurious and prestigious home to wealthy foreigners continues to shine in all of the glitz and glamour. Monaco continues to thrive with many famous residents including numerous Formula One racers drawn in by the Monaco Grand Prix.
One of the country's largest contributors to the economy is tourism, thanks to the Monte Carlo Casino, the Monaco Yacht Show, and the country's ideal location located along the French Riviera. This tax haven will continue to bring prestige and luxury for many years to come.