Whether you are a couple or in a group, family, or friends, there is a range of private tours that you can take in Monaco, to see the sights that you want to see at a pace you are comfortable setting for yourself.
Many of the private tours of Monaco can be tailored to suit your specific interests, be it the high-octane motor-racing legacy of Prince Rainier, or the Belle Epoch architecture evidenced in the glamorous hotel heartland of Monte-Carlo.
The five tours selected below will give you all this and details you never expected to learn too.
Tips for Booking Private Tours of Monaco
Whenever you book any private tour, there are a few things that you should remember to get the best out of your time.
If it is a walking tour, then make sure that you wear sensible footwear and turn up at the meeting point at least ten minutes before it's time to set off to give you time to identify and meet your guide.
The same tip works if you are to be picked up from your hotel on a tour. Make sure the pickup time is agreed to and understood. Tours are timed, and it is often not possible to make up time lost.
Make sure your phone is fully charged and that notifications are on in case a text or email arrives to let you know your guide has arrived.
In case a tour overruns it is probably not a good idea to book up another event, tour, or restaurant too soon after the tour is due to finish.
Some tours are weather-dependent, so keep an alternative date in mind as a reserve just in case the skies are unfavorable, and the tour operator is forced to cancel.
Personal ID, such as a passport or driver's licence, is often required to prove you are the expected client. There are scammers everywhere, so it's also wise to keep your ID safe and not hand it over to anyone who asks.
Most attractions take cards these days, so there is no need to carry cash unless you want to buy postcards.
Best private tours of Monaco
Monaco private night tour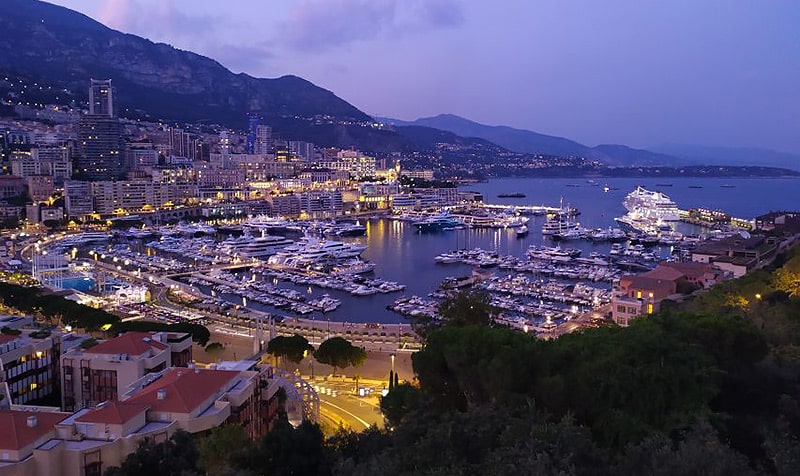 As the sun goes down and the lights of Monte Carlo come on, let your professional guide and driver take you on the beginning of a picturesque twilight tour of the Monaco Riviera. Parts of the principality lie dormant in the summer sun and only seem to spring to life when the stars come out.
The air-conditioned vehicle will be at your disposal from the hotel lobby in the late afternoon until late at night. With a capacity of up to eight people, this tour is perfect for small groups or families.
Tours can be given in English, French, Portuguese, or Spanish, and take in the Casino, Prince's Palace, Cathedral, and Formula One Grand Prix Circuit, all lit up like Christmas!
Twin this tour with a meal at any of the iconic Monte-Carlo restaurants, or take a tour of the Casino. Gentlemen must wear a jacket at the Casino, and in some of the hotel restaurants, so best advice is to check the dress code when booking.
This tour costs just €465 for any size party of up to eight persons
2-Hour Private Guided Walking Tour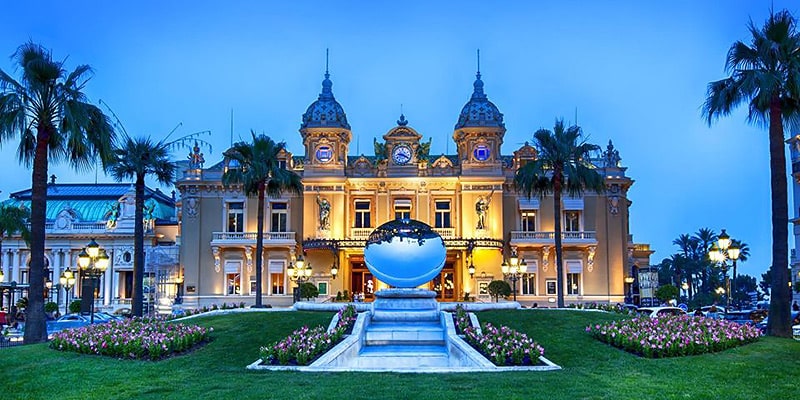 For a totally tailored experience, this private walking tour with a local expert is absolutely unbeatable. With an encyclopedic knowledge of the principality, your guide will be able to take you on an in-depth journey answering all your questions as you go.
The tour starts in Casino Square, right outside the iconic building that became the first great millionaire magnet on the Riviera. Local Monagasques are not allowed to gamble in the Casino, but the clientele comes from far and wide to try their luck with Lady Fortune.
Your guide won't be able to tell you how to place any bets, but they will be able to tell you some of the more colorful stories associated with the Casino, and more besides.
The price starts at €189 per person, but there is a progressive discount per person for larger groups. It works out marginally cheaper for four to tour than three, and in fact, the tour will not cost more than €380 for larger groups.
It is essential to wear sensible shoes as you will be on your feet for at least two hours. If any of your party is a wheelchair user please let the operator know when booking.
A passport or other official ID is required when meeting your guide to confirm your identity, they don't want to be taking the wrong group around Monte Carlo!
French Riviera Private Half-day Tour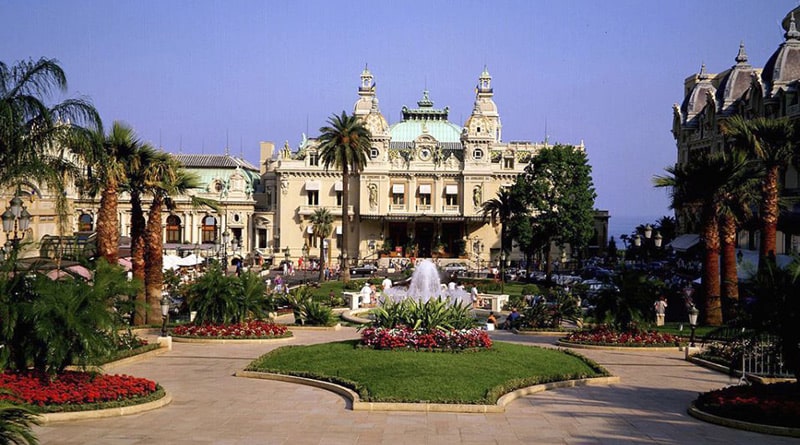 Whether you are staying in Monaco, or simply fancy a private tour of the principality from Cannes or Nice, this private tour, in an air-conditioned minivan for up to eight people, is entirely customizable, with suggestions from the tour operator to complement your own sightseeing plans.
Tours kick off at either 9 a.m. or 2 p.m. with a little variation about your pickup location. Keep an eye on your text or email to ensure you are ready to go when the tour guide arrives!
Take a trip inland into the mountains and tiny artisanal villages with their fragrance factories and fabulous views, or cruise down to the harbor and check out the millions of euros afloat in the shape of luxury yachts!
Wheelchairs can be accommodated, just let the tour operator know at the time of booking.
Tours cost €360 for a four-hour excursion and include all road tolls, mileage, and fuel, but not admission fees or refreshments.
Monaco Tour With a Personal Photographer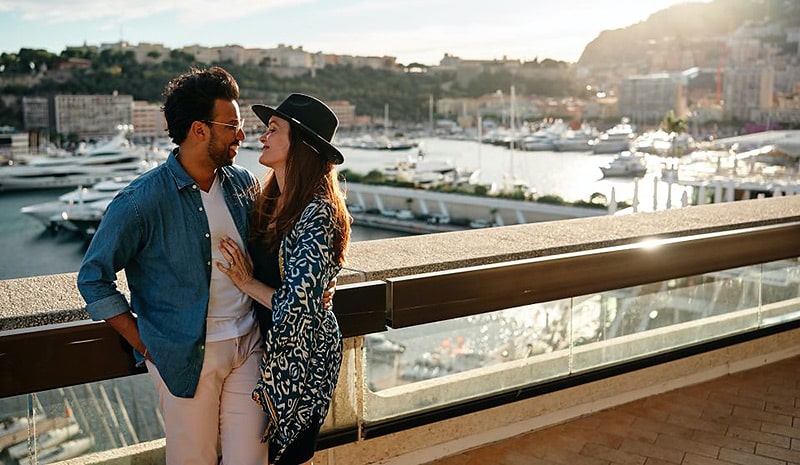 There's so much to look at in Monaco, so if you want to be one of those people who are turning heads in the street, then why not book this tour with your very own personal photographer to document your visit and furnish you with Insta-ready images for the timeline of a lifetime.
With four tiers to choose from and professional photographers to take you through your paces, live the celebrity lifestyle in one of the glitziest locations on the planet. Dress up and dazzle in some of the planet's most iconic, photogenic spots!
The Fly-By is a one-hour session that can take up to two locations. You will need to decide on the locations when booking, but don't worry, you can ask the tour operator should you need any advice based upon the needs of you and your group, i.e., whether you are a couple, or a family, friends, etc.
This level will deliver 30 professionally edited photographs via a private password-protected link within five days of the tour. Price: €244.
The Globe-Trotter gives you ninety minutes with your photographer, two locations, and forty-five pictures. Price: €337.
The Explorer option extends your time to two hours, making it possible to select up to three different locations for your photoshoot. The additional time also means that there will be at least 60 photographs available to download. Price: €407.
The top tier is the City Trekker, which gives you three hours with the photographer in up to four locations and 75 photographs. Price: €464.
Private Day Trip From Nice to Monte Carlo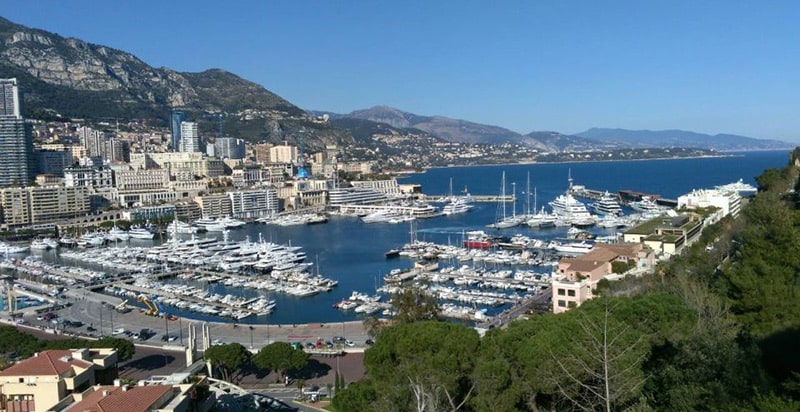 Take a tour along the Riviera from your hotel in Nice to the iconic marvel that is the Principality of Monaco. This air-conditioned full-day tour for up to eight people whisks you up and out into the charm of the Riviera with a professional guide.
The tour begins in the lobby of your hotel where the guide will meet you before bringing you to the tour bus. It's always a good idea to be ready to go a few minutes before and check your texts and emails too, just in case of any delay.
The tour can be customized to any of your requirements but it does broadly follow a popular itinerary that is designed to show off the best of the region.
The tour takes you up to the ancient medieval village of Eze and includes a tour of the world-famous Fragonard Perfume Factory. Expect to spend a little time savoring the aromas, and then selecting something to take home. They say that scents set off memory, and this is one you will want to treasure!
Book ahead for lunch in Monaco, either on the seafront or perhaps at the Cafe de Paris in Casino Square where you can watch the world go round and wonder at the array of supercars parked out front at the Casino.
The tour includes a guided route around Nice, Cap Ferrat, La Turbie, Villefranche, and Monaco, but it's not all the time, there will be opportunities for free time, exploration, and perhaps a bit of shopping!
The nine-hour all-day tour costs just €600 and includes entry to the Fragonard Factory, hotel pick-up and drop-off, and a professional guide.
Child seats can be provided if required, just ask at booking.
More Popular Monaco Tours: