Cannes is a city with a lot to offer every visitor, but sometimes it's nice to switch things up a bit and get out and about the rest of the region. Given its position, Cannes is an ideal base for exploring neighboring Monaco, and the medieval village of Eze, high above the Riviera coastline.
There are three excellent Cannes shore excursions to Monaco and Eze to choose from that you can fit into most busy schedules. You can book a half-day trip, or block out an entire day and really relish time ashore.
Best Cannes shore excursions to Monaco and Eze
Take a look at these three selected options. Guaranteed to help you discover the glamour of the Riviera. Each tour takes in the Fragonard Perfume Factory, where the local history of perfume production, from the lavender fields of the Var to the glass vial on the dressing table, will fascinate.
From here, see the Riviera stretch out below as you head down into the Royal enclave of Monaco, where you can spend time seeing the iconic sights, tour the world-famous Casino, or even book a table at the fabled Café de Paris.
Monaco and Eze Half-Day Trip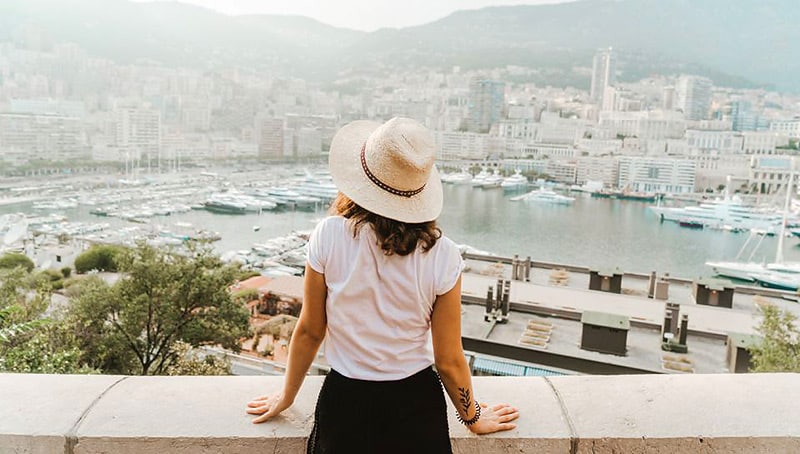 This tour starts at the port, where you can be picked up and whisked away in an air-conditioned mini-bus that can seat up to eight people in your party. Your professional driver/guide will ensure you arrive on time and in style for all the visits the operator has planned along the route.
The tour from Cannes Port extends to a full five hours. The morning option is for the early birds, you should be ready to go at 8 am, but with this option, it means you will be able to see the changing of the guard at the Prince's Palace at 11:55 am.
The afternoon tour leaves after lunch at 2 pm, making for a relaxed afternoon of sightseeing.
All tours stop first at the Fragonard Perfumier's, where you will be filled with the heady delights of the fragrances of the South of France.
After this, your guide will take you on to the ancient village of La Turbie, also known as the 'Terrace of Monaco', because it enjoys spectacular views of the principality.
At La Turbie, there is an old Roman Monument dated to 7 BCE, erected more than two thousand years ago!
Onward to Monaco and a tour of the Grand Prix Circuit before arriving at the citadel and the Grimaldi Prince's Palace, then on to the Cathedral, the Oceanographic Museum, and the Casino.
The tour doesn't include entry or food at any of the attractions in Monaco, and time could be limited. Discuss with your guide or with the operator when booking if you should want to spend time at any particular attraction.
Book this trip for as little as €65 per person. There are reductions for children, but there is also a minimum number that has to be reached for the tour to go ahead, so keep another date in mind if your first choice does not become available.
Full-Day Monaco and Eze Tour From Cannes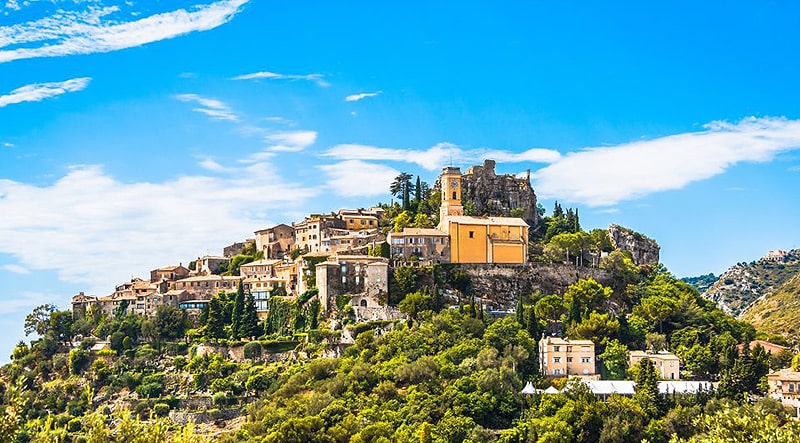 We recommend taking an entire day out from your busy holiday schedule to take in as much of what the region has to offer as possible. Have an early breakfast and be quayside for 8 am for pick-up.
The tour is in an eight-seater air-conditioned minibus, perfect for family groups or parties of friends. Child seats are available on request.
As with other tours, this one will also take in the delights of Fragonard and the aromas of Provence, and you will have time to enjoy the mountain village, too, with its artisanal workshops, galleries, and other shopping opportunities.
The great thing about this tour is that it will give you time to visit the Prince's Palace in Monaco, should you wish, or shop in the Carré d'Or for a gift for that special someone.
The afternoon is all yours when you get to Monte-Carlo, so book a restaurant before you go, there are so many to choose from it is a gourmand's delight.
Visit the legendary Cathedral where Princess Grace was married to Prince Rainier, and where they both now lie together.
Your driver can take you on the tour of the Grand Prix Circuit and let you off wherever you want to explore. Port Hercules is always worth a look if you know your yachts as the world's best marques are sure to be on show!
The return journey winds through the coastal corniche, through traditional villages with their tiny harbors and more modern marinas.
You will drive past Villefranche and its famous citadel before arriving at the sweeping Bay of Cannes in the early evening.
Prices start at €118 per person for the entire day, but this does not include entry to anywhere other than the perfume factory. If you would like to visit the Prince's Palace, the Car Museum, or the Oceanographic Institute, then tickets must be purchased separately.
Children do get a discount, and there are child seats available upon request.
It is ideal for larger groups, but it is essential to pencil in a second date as this tour is also subject to minimum numbers in order for it to go ahead.
Private Tour of Monaco and Eze From Cannes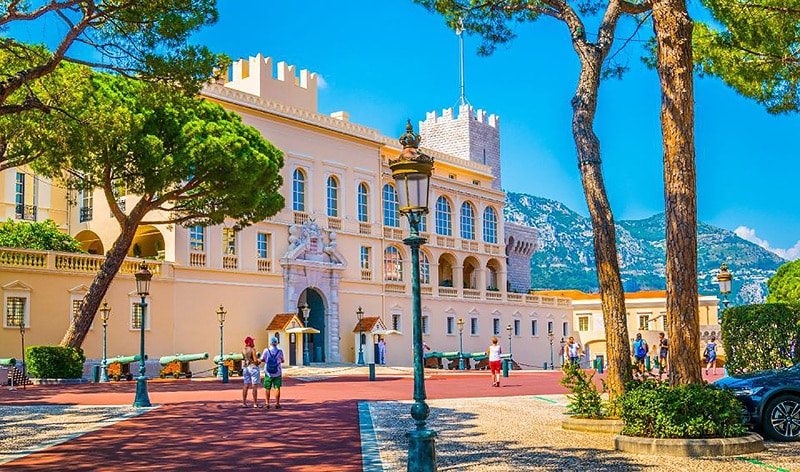 Sometimes, when you want to guarantee a great day out with the family or a group of friends, then a private tour is the answer. There's no uncertainty as to whether the tour can go ahead, and with the tour guide all to yourself, then your tour can be tailor-made to your own needs.
The full air-conditioned eight-seat vehicle can be booked out for just €600 all in, including a guide with either French or English as the language of choice.
Spend as little time in the high corniche or as long as you want to stroll through the ancient village of Eze. With the entire day at your disposal, you can spend it just as you wish.
On the way, there will be plenty of time to talk with your guide and discover what they know about the region and what your party's interests are.
The entire tour is slated for seven hours and begins at nine in the morning, so a more civilized start time than most tours. Have a leisurely breakfast before you go.
Your guide will meet you with a board with your name on the quayside.
The itinerary includes all the sights, including the Grand Prix Tour, the Prince's Palace, Cathedral, Port Hercules, and the legendary, iconic Casino Square.
Practical Tips for Booking Your Tours
You want your tour to go off without a hitch, so what can you do to make sure there are no problems? Here are a few top tips to help you get the best out of your Cannes to Monaco shore excursion.
Always check at the time of booking that the personal details, email address, and cell phone number, are all correct. In case of cancellation, or any changes by the tour operator it is essential that they are able to contact you.
If you are not booking a private tour, then pencil in a second date in case there are not enough participants to make the tour viable.
You may be asked to show identification before you are allowed to board the bus, just to confirm that the correct party is on the correct vehicle (there is sometimes more than one tour operator running shore excursions, often to different locations than the one you booked).
Book any entry tickets for Monaco attractions before you go to avoid disappointment (and sometimes skip the queues).
Restaurants in Monte-Carlo get booked up well in advance, so if you are on a private tour, you would do well to make your reservation as soon as possible.
The private tours are extremely popular and do get booked up quickly, so once you have a date in mind, do not hesitate. Check availability today!
Monaco and Eze are both part of the mountainous part of the Provence Riviera, so wear sensible footwear!
More Popular Tours from Cannes: