If you are spending time in Monaco, several places close by on the Riviera make excellent destinations for day trips or further exploration.
The iconic seaside town of St Tropez, made famous in film, art, and literature, is a popular destination for travelers, but what is the best way to visit? You can get from Monaco to St. Tropez in many ways, and we have looked at the best routes and the most convenient providers.
Whether traveling independently or as part of a group, there are four main choices: by car, bus, train, or taxi.
Monaco to St Tropez by train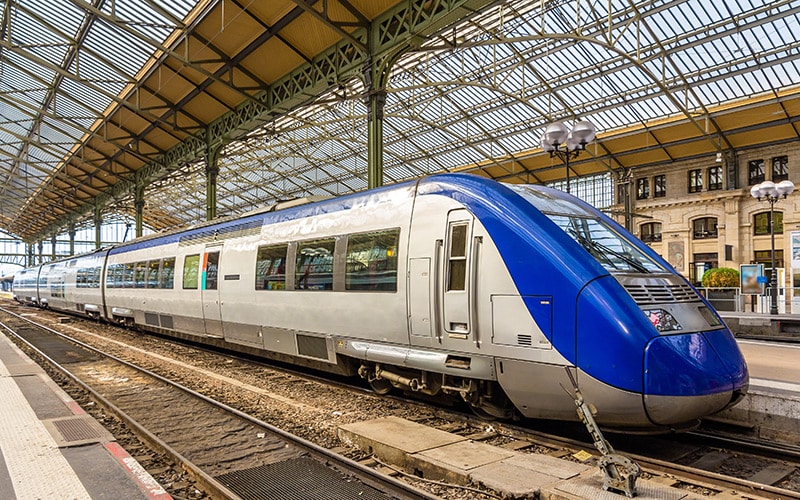 One of the top benefits of getting to and from St Tropez from Monaco by train is that someone else drives on the way there and the way back, leaving you to enjoy the scenery.
Traveling by train eliminates the need to worry about where to park, whether there will be traffic, or driving on unfamiliar roads.
The train station in Monaco is right in the middle of the city and it sits on the border with France and is served by the French national rail service, the SNCF.
It has elevators to all levels of the city and an indoor mall where you can purchase any last-minute items you may need for your trip, including bottled water.
There isn't a railway station in St Tropez, the closest is at either Saint Raphael in Frejus or Les Arcs-Draguignan. Both stations are about 40 km from St. Tropez (25 miles).
The railway station in Frejus, an old Roman city, is at Rue Waldeck Rousseau. 
Behind the railway station is the bus garage. The 7601 bus will take you directly to St. Tropez, just make sure you choose the bus going the right way on its circuit. The 7802 and 7803 also go to St Tropez, but the journey will take longer.
Unless you want to take the time to explore the fascinating city of Draguignan on the way, I would advise against taking a ticket to Les Arcs-Draguignan as the connections to St Tropez are less convenient for a trip from Monaco.
From Monaco, you will journey to Cannes, where you must change trains as there is no direct service.
Overall journey time by train depends on how long you have to wait between trains at Cannes, but it only varies from about 1 hour fifty minutes to 2 and a quarter hours.
Allow a further hour and fifteen minutes for the bus connection to get you to St Tropez.
The railway station in Monaco gets very busy early morning and evening as workers commute to their jobs in the Principality. Traveling mid-morning (the 10.47 train) or at lunchtime (the 12.49 train) means you are more likely to be able to book a seat with a view.
Many trains run by SNCF are double-deckers. Book a seat on the left for sea views and opt for an upper deck seat for the best Riviera vistas. Book a seat on the right to stay out of the sun!
Prices are very reasonable and start at €17:20 one way for a standard adult ticket.
Check train ticket prices & times at trainline.com.
Monaco to St Tropez by car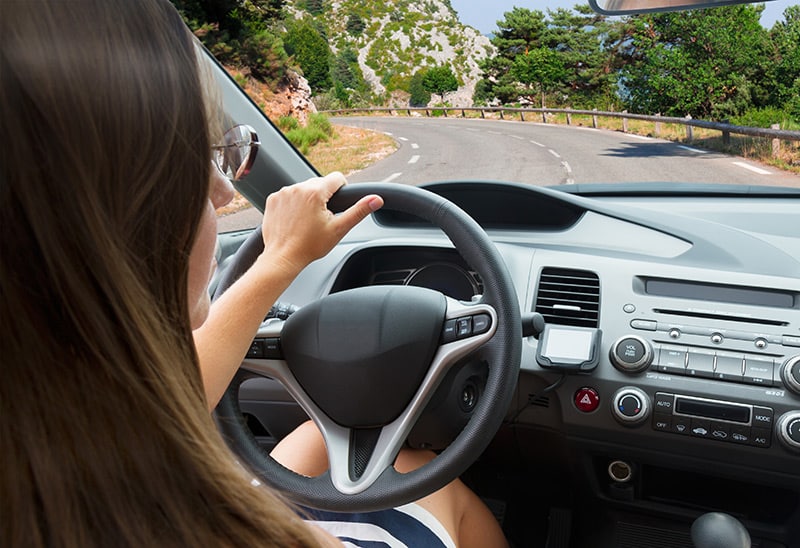 One of the best arguments for using a car to get about is that it gives you the maximum freedom to dawdle and take on side quests should the whim take you. Take off on the asphalt and either wind along the scenic coastal route or power along the motorway.
If you take a car to get from Monaco to St Tropez, I would advise leaving as early as possible in the morning, before the traffic gets a chance to build.
At the other end of the day, having the independence of a motor vehicle means that you can leave town whenever you are ready.
This is the best mode of transport if you want to make this a day trip, simply because of the average journey time and the flexibility you will enjoy concerning travel times.
Traveling via the A8 toll motorway, the journey should take slightly less than two hours from start to finish over 135 kilometers (84 miles).
The toll roads will cost €9.10, and the average gas cost will be around €16 at current pump prices.
The coast road is a similar distance, but there are no tolls. The main difference is time and average speed. Allow at least four hours to do the journey this way.
As you might imagine, parking in St Tropez is limited and, as a result, is quite costly by French standards. The 12-minute increment charges you, so expect to pay €3 per hour for the first three hours.
Be warned! Three hours is the absolute limit for municipal town center parking spaces. At three hours and 12 minutes, the charge jumps to €17, and then 12 minutes later to €30. The local authorities are doing their best to keep motor vehicles out of the tiny St. Tropez lanes to accommodate the visitors on foot.
There is a large car park by the bay, which is less expensive and has all-day parking before you get into the town and a transfer service for those with mobility issues.
Book your rental car early at a car comparison site like Discover Cars. They have clear Ts and Cs and the widest range of vehicles.
It's important to realize that bigger is not always better, so should the company offer an upgrade to a larger car, remember that it might be more challenging to navigate the narrow medieval streets of these older medieval Riviera towns.
The default transmission in France is a stick shift, so it's essential to ensure when you make a reservation that, you specify an automatic if that is your preference.
While gas prices in France are lower than in the US, prices vary considerably between supermarket gas stations and those on the autoroutes. Check price comparison apps to make sure you don't pay over the odds.
Speed limits are also variable. While the autoroutes let you fly along at 130 km/h (80 mph), you are often not allowed over 30 km/h (18 mph) in city centers.
Speeding is controlled by safety cameras at accident blackspots, and if you are snapped, the hire company will charge you for the fine and an admin fee on top, too. 
Be aware that the Gendarmerie likes to hide with their mobile cameras, so the first you will know of a fine from them is via an email from the car rental company!
Monaco to St Tropez by bus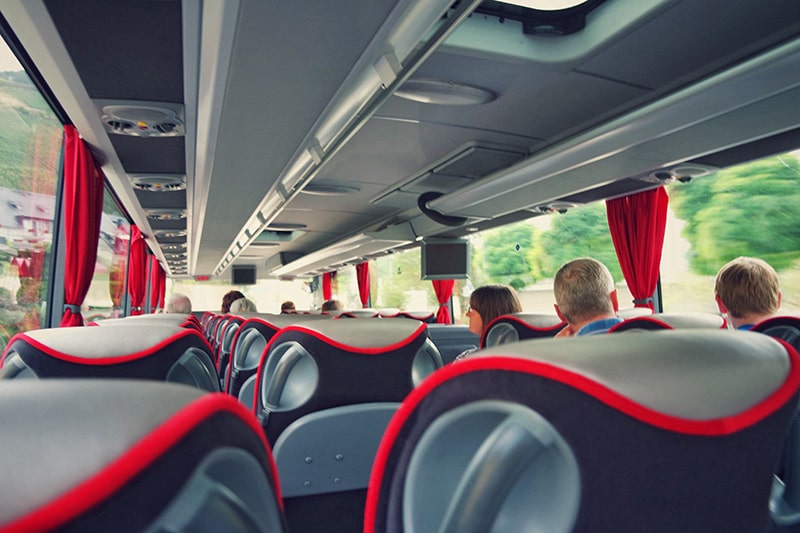 Traveling from Monaco to St Tropez by bus has got to be possibly the most complicated way to make the trip between the two places as there is no direct service.
There are buses from Monte Carlo that can take you to Cannes and Frejus, after which you must take local services.
The route starts at Speluges Fairmont, right on the famous Monaco Grand Prix hairpin bend.
Take the 80 Line towards 80R3|13, and after 45 minutes, you will arrive at Nice Airport, Terminal 2. There you will have to transfer to the next Line 80 bus that leaves about 25 minutes later.
Take the 90 Line towards 90R1|7, and an hour later, you will be in the bus garage in Frejus.
From here, you can take a local bus to St Tropez, the 7601 leaves the garage hourly.
Ticket prices are incredibly cheap, and you can get further reductions of up to 90% if you are a student.
Most buses will have free Wi-Fi and toilets on board.
Monaco to St Tropez by taxi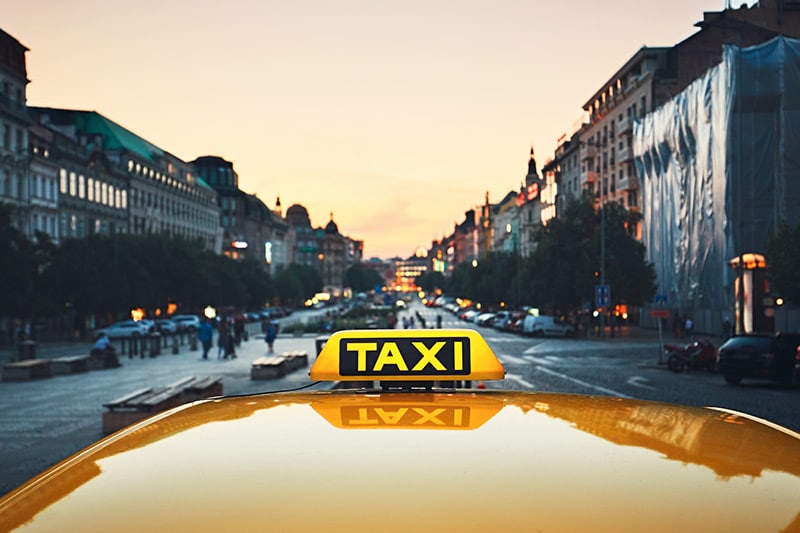 Getting to St Tropez from Monaco by taxi is the business option when you need to get from A to B quickly, without fuss, and in private.
Having a professional driver in charge of getting you to your destination eliminates any issues concerning directions or driving in an unfamiliar environment.
Journey time will usually be around the two-hour mark as your driver will use the most efficient route to your destination and will be aware of any potential bottlenecks en route.
A regular car sourced through the expert comparison site Kiwi Taxi will cost approximately $950, while a prestige vehicle can be booked from $1,200 to $1,600.
GetTransfer will get you offers from various providers, and you might find a great deal through them; however, advance inquiry is highly recommended as getting the offers will take some time, and more time means more offers.
Uber is not licensed to work in the Principality of Monaco, and the app is suppressed, so the most reliable way to book a taxi transfer is online through a site like Kiwi-Taxi or GetTransfer.
Final words
However, if you wish to travel along the Riviera from Monaco to St. Tropez, I'd always recommend you take your time. In peak season, whether you are in the region for business or for pleasure, journey times will always be longer than those published due to sheer numbers.
If you can make the journey at your leisure, then an acceptable way to complete the final leg from Frejus to St Tropez is via ferry. From the port, a boat can take you to the old harbor at St Tropez, the way that countless other travelers first experienced this coastline.