Have you ever considered living in Monaco?
This small but luxurious country near the south of France is a popular tourist destination and home to many wealthy entrepreneurs and ex-pats. 
Whether you're building your career or splurging your retirement savings, Monaco is the best place to live as an ex-pat. From the tax-free status to the breezy coastal line, Monaco has everything you need for a high-end lifestyle.
This article will provide a complete guide to living in Monaco as an ex-pat.
You will get to know about the culture, lifestyle, housing, education, and healthcare facilities of this exotic town along the French Riviera. 
Without further ado, let's dive in and explore what living in Monaco looks like!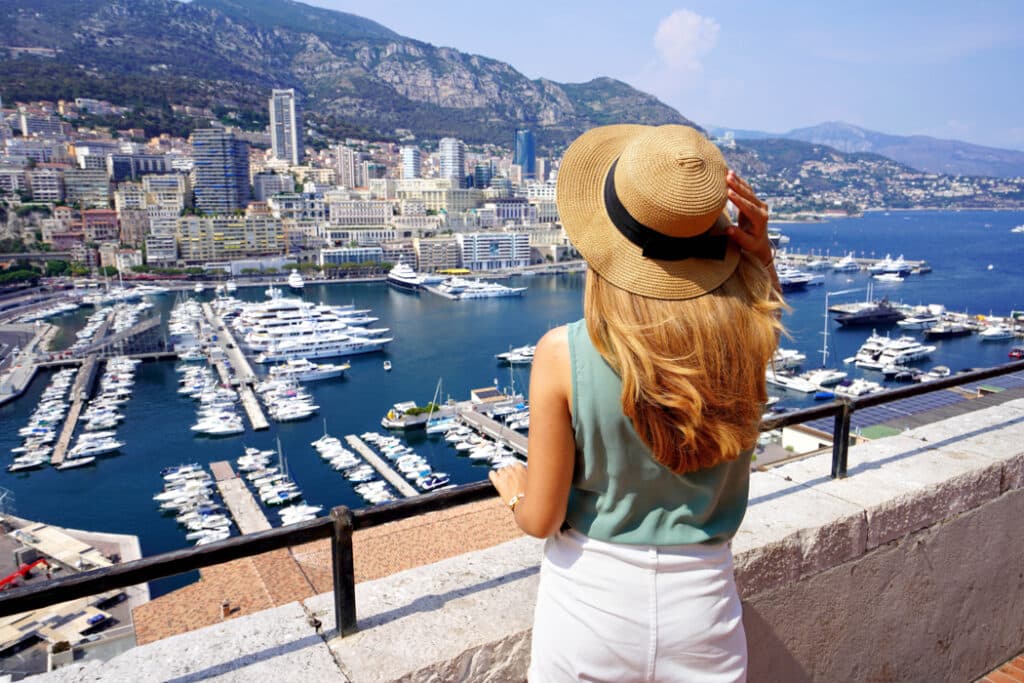 Why should you consider living in Monaco?
Monaco should be on your radar if you're contemplating a move to a new country.
This glamorous city-state offers a range of benefits that make it an appealing destination for ex-pats. Consider living in Monaco for its tax-free status.
The stunning Mediterranean setting is another compelling reason to make it your home. Here, we will highlight a few more benefits that the place offers:
Tax Advantages: Monaco is known for being one of the only tax-free countries in Europe. Residents can enjoy significant financial advantages, making it an attractive choice for entrepreneurs and high-net-worth individuals.
Luxurious Lifestyle: Monaco is synonymous with luxury. Experience high-end shopping and gourmet dining in this strikingly beautiful country. Indulge in a lavish lifestyle with yachts and world-class entertainment.
Safety and Security: Monaco is famous for its safety and security. Residents can enjoy a peaceful and secure environment with low crime rates and efficient law enforcement.
Cultural Richness: Despite its small size, Monaco offers a vibrant cultural scene. In Monaco, there's always something to explore and appreciate. There are art exhibitions and music festivals to historical landmarks and museums.
Beautiful Mediterranean Climate: The country has pleasant breezy weather throughout the year, thanks to the Mediterranean coast. The palmy beaches add to the magnificence and splendor of the county. The winters are mild, and the summers are warm, making it an ideal destination for those who enjoy a year-round outdoor lifestyle.
These are just a few of the many benefits of living in Monaco. Whether you're seeking financial advantages or a luxurious lifestyle, Monaco has much to offer as a place to call home.
Living in Monaco: The Essentials
Living in Monaco requires some essential knowledge to ensure a smooth transition. To make informed decisions about your move, familiarize yourself with crucial details. These include passport requirements, safety, and accessibility.
Knowing the essential information is vital if you consider making Monaco your home. Here's a quick rundown:
Passport Requirements
When considering living in Monaco, you need to have a valid passport. Ensure it is up-to-date and has a sufficient expiry margin to enjoy a smooth transition to the new place. Check the expiration date and renew if necessary to avoid complications during your Monaco stay.
Your passport serves as an identification document and is thus mandatory when traveling for residence in Monaco.
Entry Requirements
The entry requirements for Monaco can vary depending on your nationality. While UK and US residents do not need a visa for a 3-month stay, they should have a valid passport. As a de facto Schenegan Country, Monaco doesn't have its visa policies, but non-EEA nationals must have the proof of repatriation, travel documents, and sufficient funds for their trip.
However, immigration laws vary; therefore, you should check the specific requirements based on your country of origin to avoid complications. This will help you understand the necessary procedures and ensure a legal and hassle-free stay in Monaco.
Living Costs
Monaco has a high price tag, as it is a city known for its wealth and luxury. The cost of living in Monaco exceeds the average in the US by over 60%. Let's break down some necessary expenses:
Monthly Expenses: Excluding rent, a family of four can expect to spend around $5,650 per month. For a single person, monthly expenses would be about $1,550.
Dining Out: Eating out in Monaco can be pretty expensive. An inexpensive meal for one person costs approximately $36, while a three-course meal for two averages nearly $160.
Everyday Items: Daily essentials also come at a premium. A loaf of bread costs around $2.33, a cappuccino is around $5.25, and a beer will set you back around $8.50.
Transportation: Monaco's small size makes navigating on foot or using public transport accessible. This reduces the need for a car, even though gasoline prices are high.
Rent: Renting in Monaco is exceptionally costly, around 500% higher than the US average. A one-bedroom apartment in the city center can cost $4,480 per month, while outside the city center, the price is around $4,142.
Real Estate: If you're considering purchasing property in Monaco, prepare for steep prices. The cost can exceed $4,500 per square foot, making it one of the world's most expensive real estate markets.
Monaco offers a luxurious lifestyle. However, it requires careful financial planning due to high housing, dining, and everyday expenses.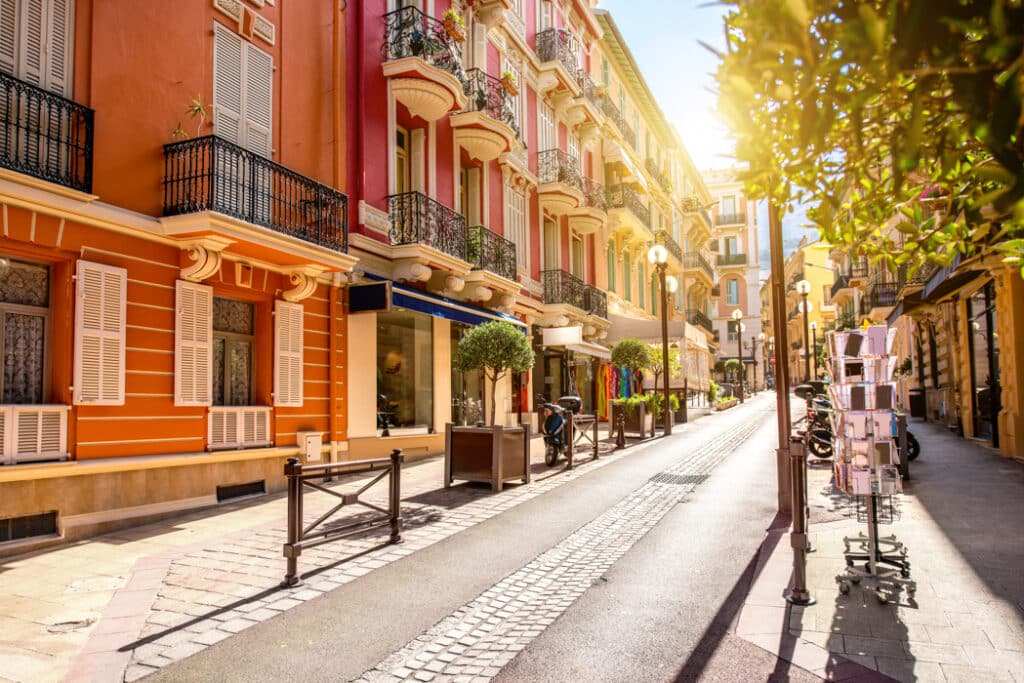 Tax Haven
Monaco is a tax haven, providing attractive benefits. It is helpful for both residents and businesses. Here are some key points regarding taxation in Monaco:
Income Tax: Monaco residents benefit from the absence of income tax. The government abolished income tax in 1869, resulting in a substantial financial advantage.
Capital Gains and Wealth Tax: Monaco does not impose capital gains tax. The absence of wealth tax further adds to its appeal for individuals and businesses.
Rental and Real Estate Tax: While there is no property tax, a rental tax of 1% and a 33.3% tax on real estate sales apply.
Corporate Taxation: Generally, companies in Monaco are tax-exempted. However, if they generate over a quarter of their revenue outside the country, they may be subject to taxation. In such cases, a tax rate of 33.3% is applicable.
Value-Added Tax (VAT): Monaco's VAT rates align with France's, with a standard rate of 20% for goods and services. Specific products may have a reduced rate of 10%, while food and transportation are taxed at 5.5%. Newspapers, cultural performances, and medicines have a special rate VAT of 2.1%.
Gift Tax: Direct line relatives, such as parents, spouses, and children, are exempt from gift tax. Gifts to siblings are subject to a tax rate of 8%, while non-relative beneficiaries face a tax of 16%.
French Citizens: French citizens residing in Monaco cannot claim Monaco's income tax exemption.
Monaco's absence of direct taxation and favorable tax regulations make it a sought-after tax haven.
Financial advantages and opportunities for wealth preservation attract individuals and businesses to Monaco. The country's tax haven status is the reason behind it. 
Living in Monaco: Living Standards
Living in Monaco offers a high standard of living. The country is known for its luxurious lifestyle, pristine surroundings, and excellent quality of life.
The country offers world-class healthcare facilities. It also provides top-notch education options, creating a comfortable and sophisticated living environment. Monaco boasts low crime rates, ensuring a safe environment. Its well-maintained infrastructure adds to the convenience of residents' lifestyles.
Monaco has a vibrant cultural scene and exquisite dining. Its stunning landscapes offer an exceptional living experience for expatriates and locals.
Living in Monaco: Best Locations
Monaco provides a range of attractive property locations, including the sought-after Larvotto area with its beautiful beaches. The esteemed Monte-Carlo district is renowned for its luxurious apartments.
 However, it is worth mentioning that renting in Monaco can be extremely costly, with prices significantly higher than the average in the United States. Therefore, it is essential to thoroughly assess your budget and personal preferences before making a decision.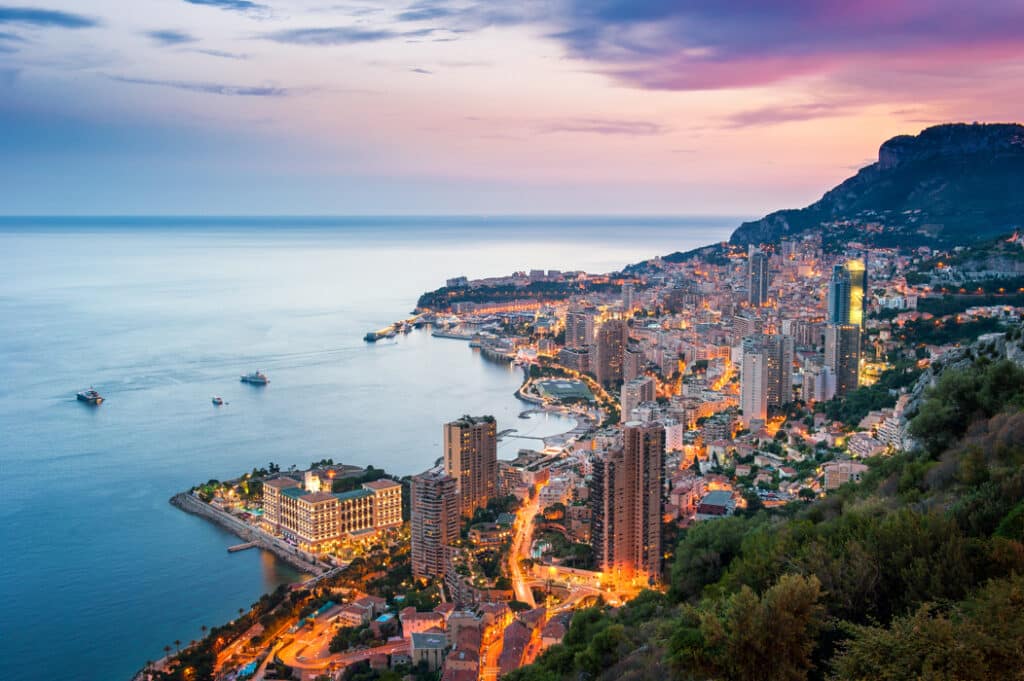 Living in Monaco: Frequently asked questions
Living in Monaco raises common questions, and we have the answers you need:
How safe is Monaco? 
Monaco earns its reputation as one of the world's safest countries through 24/7 video surveillance and a strong police presence. Your security is a top priority here.
How accessible is Monaco? 
Getting to Monaco is convenient. The closest major airport is Nice Cote d'Azur Airport, just a short 30-minute drive away in France. Moreover, Monaco has a heliport connecting to Nice Airport and other major cities.
Is Monaco suitable for nomads? 
Monaco's tax advantages and luxurious lifestyle may seem appealing. However, it's essential to consider the high cost of living and limited space. There may be better locations for nomadic living.
What is the Best time to visit Monaco? 
Monaco offers a pleasant climate throughout the year. Summers are long and warm, while winters are short and mild. You can expect average temperatures ranging from 60-80°F in summer and around 53°F in winter, with approximately 300 sunny days annually.
Monaco offers safety, accessibility, and favorable weather. It also provides unique experiences, making it an alluring destination for residents and visitors.