There are two main road routes from the airport at Nice into Monaco.
The best one has to be the coast road for the scenery. It doesn't take much longer than the motorway route, and when one is at a standstill during 'rush hour' guarantees the other one is too.
So what are the options?
Do you take a taxi from the stand at the airport, or do you book ahead?
How do you tell what is a good price?
Can you take an Uber to Monaco?
The good news is that there is some choice in how you get a taxi into the principality of Monaco, and prices don't vary too much. However, the service does.
Read our top tips to know what to expect when you arrive on the Riviera.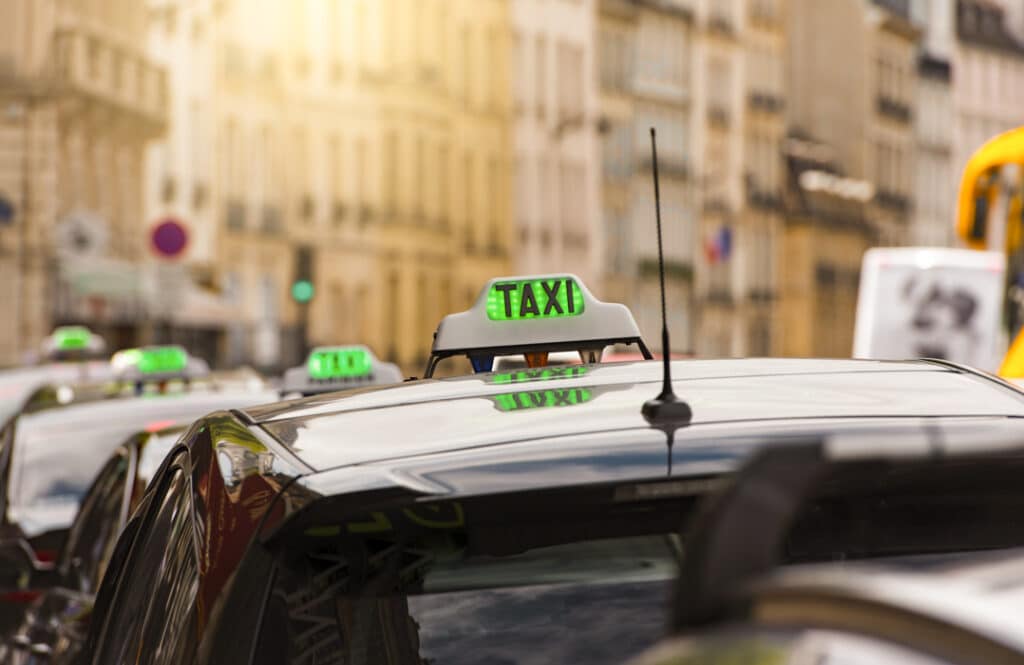 Taxi from Nice to Monaco: Overview
The overall cost of the taxi ride from Nice Airport to your hotel or holiday rental should come in at about €70 ($76) to €90 ($100), depending upon your final location.
I've always found it beneficial to agree on a price with the driver before I get in their car, that way there can be no nasty surprises.
The journey usually only takes about half to three-quarters of an hour.
During busy times at the beginning and end of the day, it can take up to two hours to travel the thirty kilometers along the main A8. 
It can take longer to travel the 25 km along the coast road at peak times. 
Contact Kiwi Taxi to get the best deal on your taxi ride from Nice to Monaco.
Where to Book a Taxi from Nice to Monaco
There are taxi and transfer booking booths at Nice Airport, so you can do a last-minute deal as soon as you clear customs, or you can walk out onto one of two pick-up points and take a local car.
If you prefer a sure thing then booking a transfer service online before you go is probably the better plan.
If you are arriving through Terminal One at Nice Airport then you simply need to head to Gate 1A, and the taxi stand is opposite as you come out.
For those of you arriving via Terminal Two at the airport, then head to Gate A3, where you will find that terminal's taxi stand.
If you have arranged a transfer with another operator, such as Kiwi Taxi, then they will meet you at the arrivals gate with a nameplate and take you directly to the vehicle that you have booked.
To be fair, this is probably the most convenient plan to follow. It gives you the flexibility you require should there be any delay to the flight, and the service is 24-hour, so there will be no waiting in the dark at the end of the day.
Pre-booking through a registered transfer provider such as Kiwi Taxi is also safe, and secure, and you can specify the size and comfort level of the vehicle you require.
If your flight is delayed, or there are any other problems or special requirements regarding mobility, then these can all be addressed online before you arrive.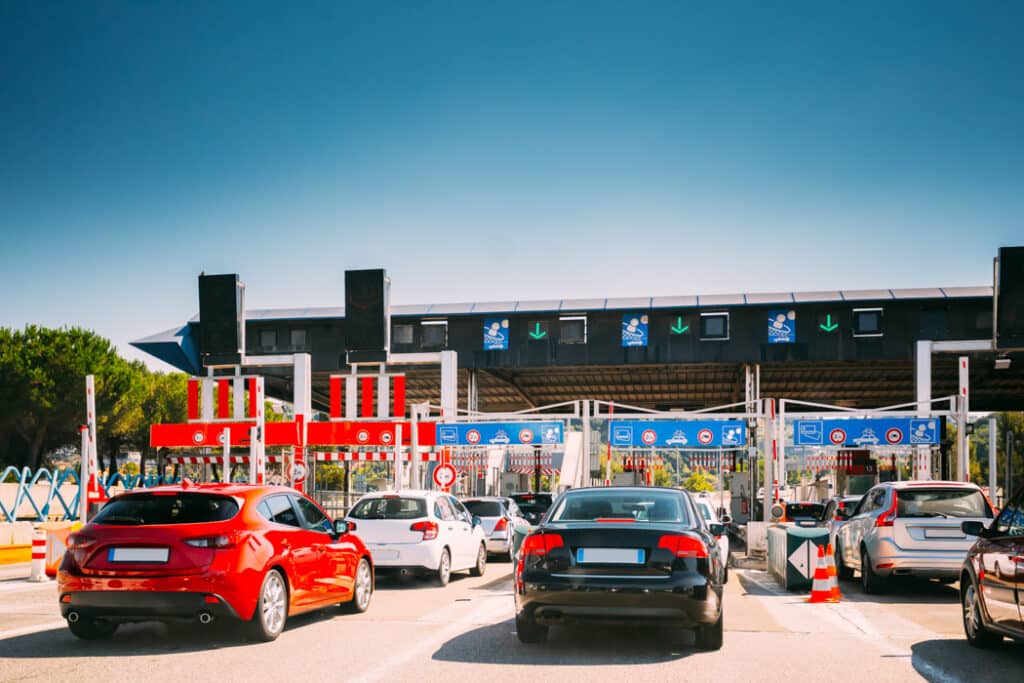 Difficult Dates
On busy days, and especially at the weekend, or during special events such as the Monaco Grand Prix at the end of May, or Moto GP the taxi stand can be difficult to access due to the large number of people coming into the Principality.
It's always a good idea to check this events calendar so you can anticipate whether there might be anything that could impact your journey.
Some days it is not unheard of for at least a thirty-minute wait for a taxi to become available, and then the driver sometimes sets their price reflecting demand.
Monaco is a go-to destination for many brands and marques and so it's pretty much guaranteed that from June to September that the airport will be busy the closer you get to the weekends.
In June there is an automobile trade event and a contemporary arts festival, which bring visitors in from across the globe, both exhibitors and buyers. While this makes for a terrific buzz in the city, it does put pressure on Airport transfer availability.
The shows and conferences don't slow down at all through the resort's summer high season either, which can make July and August super-congested from time to time!
Booking Strategies
With this in mind, I would suggest booking up a transfer well ahead of time. Even the biggest and best transport providers can get fully booked on popular dates. Try asking these questions when planning your trip to Monaco.
Can I find a flight that arrives at Nice Airport in the middle of the day?
Should I book a flight that lands later in the evening?
Is it more practical for me to arrive say Tuesday to Thursday to avoid the crowds?
Is there a major international event planned for the time I am proposing to visit?
I prefer to book ahead whenever I travel to an international airport. If I can also get a service provider that has flexibility built-in in case my flight is delayed, then so much the better.
Some hotel transfer services have a limited waiting service that registers you as a no-show after just fifteen minutes-so check to see how much time allowance is available, and whether it can be extended should the need arise.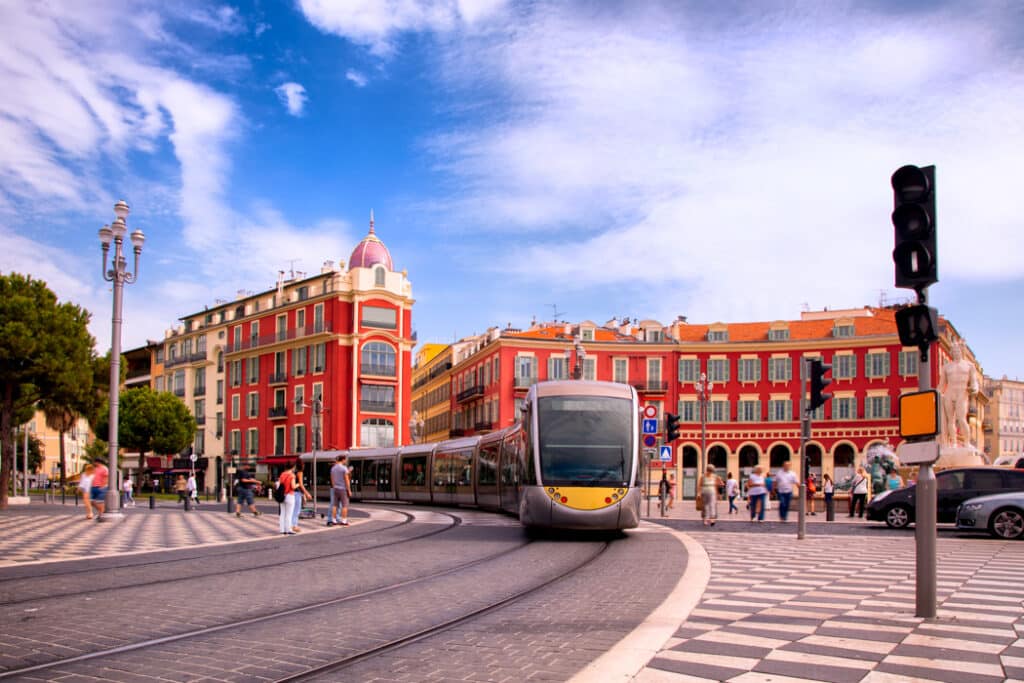 Frequent Asked Questions About Getting a Taxi from Nice to Monaco
How much is a taxi from Nice Airport to Monaco?
A taxi from Nice Airport to Monaco shouldn't cost more than €90 or approx. $100.
If there are four of you traveling together then this is a pretty good deal split four ways, if a bit of a crush!
Prices can vary according to the time of day and vehicle availability, so booking ahead should take any uncertainty out of the journey. Check online with Kiwi Taxi before you travel.
Where to Book a Taxi From Nice to Monaco?
You can book at a booth at the airport arrivals area, or simply hail a ride from the taxi stand, if one is available.
As an alternative, you can book your taxi transfer through a company such as Kiwi Taxi, and be sure to have the transport you require from the airport to your destination.
Is It Easy to Get a Taxi From Nice to Monaco?
Several Taxi services based in Nice can get you from A to B, or from the Airport to your hotel in Monaco, and they have varying availability.
Booking a taxi through an online provider can rule out any uncertainty and ensure your travel plans run smoothly.
Are Taxis Expensive in Nice?
Taxis can be expensive on the French Riviera in Nice, so it's a good idea to know exactly where you are going so you can negotiate a good deal with the driver.
The other way to ensure you keep costs manageable is to pre-book via a taxi service provider.
Can I get an Uber to Monaco from Nice?
Uber has recently been kept out of Monaco by the local Monte Carlo taxi lobby.
The prices charged by the App's ride service are usually a lot lower than the licensed local taxi services, which makes the service attractive, but they cannot currently operate in Monaco.
You could get an Uber to Monaco, but not in the opposite direction, as the app has been blocked in the principality.
Do Taxis Take Cards in Nice?
Yes, they do, but drivers prefer cash tips in Euros whenever possible.
There is also a service where you can book and pay for the taxi ride upfront, so you need not worry about paying the driver.
Can I Tip a Taxi Driver Even When I've Booked and Paid Online?
Of course, you can. If your driver has been especially courteous or has been able to provide an otherwise exemplary service that you feel requires an additional reward, then there is no problem tipping your driver.
Cash tips in Euros are always preferred. Five to ten percent is a normal tip level.
What is the Biggest Vehicle I Can Book for our Transfer From Nice Airport to Monaco?
Minibus hire starts at €165 ($180) for up to seven passengers, so if you are booking for a large group, this is actually somewhat more cost-effective than booking multiple vehicles, and you all get to arrive at the same time!
There are premium minibus transfers that take up to six passengers from €200 ($220) so you and your business partners can arrive at your hotel in as much comfort as possible.
I Want to Arrive in Monaco Lika a Rock Star. How Can I Experience That?
How does a rock star arrive in Monaco? By helicopter of course! At €160 ($175) per person, it includes hotel transfers too, but you will have to book up well in advance and find another €800 ($875) if you don't want to share!