Ruled by the infamous House of Grimaldi and known by many as the glamorous gem of the French Riviera, Monaco has not always been a country of fashion and fame.
With a rocky history dating back hundreds of years, we have seen Monaco booming with wealth one year and suffering from hardship the next time after time again.
Starting as just a little region with a big rock along the Mediterranean Sea, Monaco now has the oldest dynasty in Europe with a royal family full of passionate philanthropists that we will continue to see flourish for years to come.
The Early Beginnings of Monaco
Monaco's rich and complicated history dates back over 700 years and all starts with The Rock, which is a 62 meter tall cliff jutting into the Mediterranean Sea.
In its early days Monaco was sought after because The Rock offered protection and shelter. Monaco's first known inhabitants were the Ligurians, seeking protection as mountain men. In the 6th century BC, Phocaeans, ancient Greeks that had settled in Marseille, came to the region and founded Monaco under the name of "Monoïkos". There are rumors that the ancient god Hercules passed through the area, and many tributes were built to honor him, including the Temple of Monoïkos.
Invading the Phocaeans, the Romans were the next group to take rule of Monaco. Until the end of the 10th century, the region suffered from many invasions and the beginning of Monaco's modern history began when the Genoese settled in 1215. The Genoese constructed a fortress atop The Rock.
The Genoese family of Grimaldi seized The Rock in 1297, starting the Grimaldi dynasty as we know it.
Monaco was a very small and isolated region, and during the Renaissance, focus was put on creating trade relationships with Genoa and France. Being reliant on maritime trade and with vulnerability to its larger neighbors, Monaco faced financial hardships during the 17th and 18th centuries.
In the 1850s the Grimaldi family knew change was needed, and Princess Caroline came up with the Monte Carlo Casino. After many years of trial and error, the casino started to bring profit and fame to the country in 1859.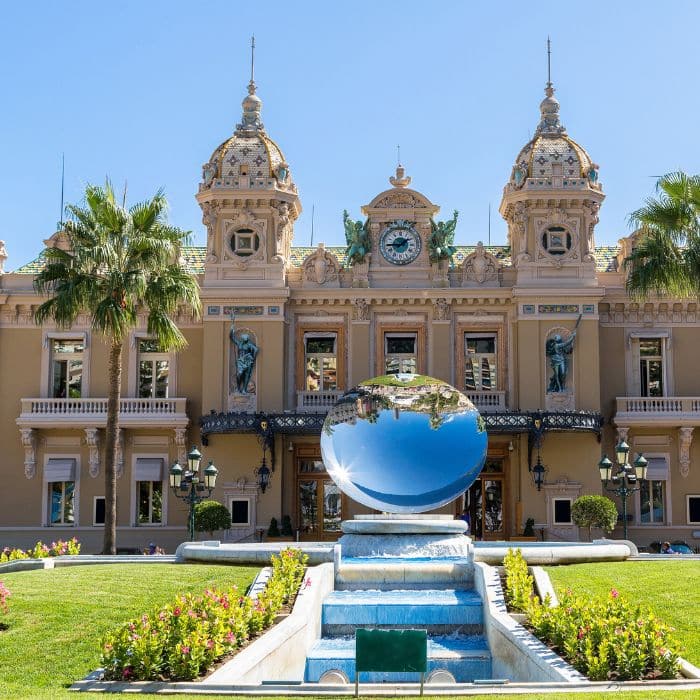 From Ancient Greeks to the 20th Century
The 20th century brought high highs and low lows. In the early 1900s, the Monte Carlo Casino took off, bringing in wealthy foreigners and creating a surge in tourism.
Crisis hit with World War One, and while Monaco remained neutral, there was a significant negative impact on the country. It brought an economic crisis and many families faced food shortages. After WWI, Monaco built itself up again. With more and more tourists coming to see Monaco for themselves, the economy started booming and Monaco became the tax haven it is today.
A mere twenty one years after WW1, Europe was struck by World War Two. Monaco again remained neutral, but the Principality was occupied by the Italians in 1942 and Germany in 1943. In September of 1943, the German army began deporting the Jewish population and many residents fled or went into hiding. Monaco officially became a sovereign state in 1949 and held the first Monaco Grand Prix in 1950.
Monaco's economy soared again and Prince Rainier III married American actress, Grace Kelly, in 1962. The 1970s saw a decrease in tourism, causing the economy to quickly decline. Leaving the Grimaldi family uneasy, this economic hardship did not even last a decade, quickly recovering.
Who is the Royal Family?
The current Prince of Monaco, Prince Albert II, was born in 1958 to the Prince and Princess of Monaco, Rainier III and Grace Kelly. Albert attended Amherst College in Massachusetts in 1977.
He was a member of the Chi Psi Fraternity, even living in the 'Alpha Chi Lodge'. He graduated in 1981 just months before serving in the French navy. The prince is currently a reserve Lieutenant Commander.
Albert has a passion for sports and was an Olympic athlete competing in bobsleigh for five consecutive Olympics games from 1988 to 1998. Albert succeeded his father as Prince of Monaco in April 2005.
He is a well known philanthropist and environmentalist. He has served Monaco's community by overseeing the construction of social housing, railway infrastructure, and secondary education.
He is currently in the process of making Monaco's economy more ethical and holding criminals liable by combating money laundering and tax fraud. He is extremely passionate about environmentalism, focusing on ocean conservation, renewable energy, and fighting climate change.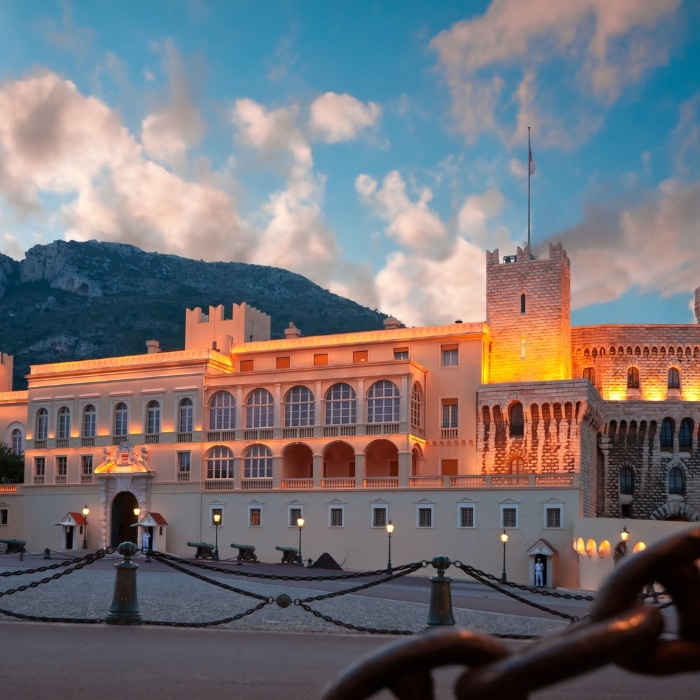 He created a foundation in 2006 known as the Prince Albert II of Monaco Foundation, which holds a mission to promote sustainable development and protect the environment. The foundation has a range of initiatives aimed at protecting biodiversity, preserving coral reefs, and promoting renewable energy.
The prince is married to South African Olympic swimmer, Charlene Wittstock. The couple met in 2000 at the Mare Nostrum swimming meet in Monaco and were married in July 2011. Charlene gave birth to twins, Gabriella and Jaques, in December 2014.
Prior to his relationship with Princess Charlene, Albert was the biological father to two other children. Jazmin Grace Grimaldi was born in 1992 to her mother, real estate agent Tamara Rotolo. Jazmin was not confirmed to be the Prince's daughter until 2006. Alexandre Grimaldi-Coste was born in 2003 to his mother, a former Air France flight attendant. Albert was confirmed to be his biological father in May 2005.
South African swimmer, Charlene Wittstock was born in Bulawayo, Rhodesia (now Zimbabwe) in 1978. Her family moved to South Africa in 1988 where Charlene started her career as a competitive swimmer. Wittstock was an incredible swimmer, winning multiple awards at the South African Championship, including ​​Best Female Swimmer. She even competed in the 2000 Olympic Games in Sydney, Australia. The same year, Charlene met Prince Albert. They did not begin their relationship until 2006, were engaged in 2010, and married in 2011.
As the Princess of Monaco, Charlene partakes in numerous charitable activities. The Princess Charlene of Monaco Foundation supports water safety and swimming programs all over the world. Charlene is well known for her sense of style and became a fashion icon after stepping into the spotlight when she joined the royal family. Her and Prince Albert II's twins are currently 8 years old.
Eldest sister, Princess Caroline was born in January 1957. She was the Heiress Presumptive until Albert was born when she was 14. Princess Caroline received a private education and is a passionate philanthropist. She founded an association that set up a youth hotline, giving young people the opportunity to talk to trained professionals about what they are going through.
Caroline also has a passion for the arts and supporting young artists. Playing such a large role in philanthropic foundations for the arts, Caroline was named UNESCO Goodwill Ambassador in 2003.
A fashion icon, she is known for being one of the best dressed women in the world. When she isn't founding a new charitable arts foundation or being featured on the cover of fashion magazines, Princess Caroline can be found horseback riding, swimming, or skiing. Caroline is the mother to four children, Andrea, Charlotte, and Pierre Casiraghi and Princess Alexandra of Hanover.
Her first three children with her late husband were not bestowed royal titles with hopes to give them the chance to lead normal lives.
Lovingly called "the wild child" by her mother and the baby of the family, Princess Stéphanie was born in 1965. When Stéphanie was only 14 years old, she endured the unthinkable and was in a tragic car accident that claimed the life of her mother. Fighting through grief, she continued to study classical dance and piano and enjoyed gymnastics and horseback riding.
Princess Stéphanie is a woman of many talents, making a name for herself in the fashion industry by starting an apprentice program at Christian Dior, launching a swimwear line, and launching 'Princess de Coeur', a luxurious perfume. Stéphanie is also a passionate musician with multiple albums and singles.
The princess has also been recognized for her philanthropic work, with a large interest in the fight against AIDS. Stéphanie founded the Fight AIDS Monaco association which provides assistance to affected families and has created educational and prevention programs. Princess Stéphanie has three children, Louis and Pauline Ducruet and Camille Gottlieb.
What is the Future of the House of Grimaldi?
With the oldest dynasty in all of Europe, the current royal heir to Monaco is Prince Jaques, 8 year old son to Prince Albert II and Princess Charlene.
Although Princess Gabriella was born two minutes earlier than her brother, according to Monaco's constitution, the throne is passed down in the male line leaving it to Jaques. In the absence of a male, the next female in the family can inherit the throne leaving Princess Gabriella second in line.
The House of Grimaldi has a long history of showing resilience and it is likely that the future of Monaco will continue to grow, evolve, and thrive through whatever is thrown at it.