There is a lot to recommend taking the plunge and making Monaco your home for a while. Residency applications are straightforward, with plenty of help offered to smooth the way.
But you can stay in the Principality for up to three months without any permit, while you decide whether life there is for you. So if you were simply looking for a summer sabbatical in the most glamorous Riviera location possible, then that would not be a problem.
There is no income tax, and no personal accounts to file annually, and corporation tax is low too, so it is a great place to set up or relocate your business. It goes without saying that you would have to be a high-net-worth individual to make it a move worth doing, which is why so many Formula 1 racing drivers have made the principality their home.
How to Live in Monaco: The Insider's Playbook
If you have deep pockets, then dive right into the most expensive real estate market in the world. New apartments average €4.5M, and the least expensive properties start at €36,000 per meter (in New York you would pay closer to €1500).
As just 2 square kilometers (1 and a quarter square miles) real estate is limited in Monaco. Some building land was reclaimed from the sea, but still, new developments are rare.
Buying Property
There are opportunities to buy for less than €1M. In the Grande Bretagne building, close to the Carre D'Or, there are often one-room studios on offer. 15 square meters for just €890,000, plus a balcony, could be the perfect pied-a-terre to begin your Monaco story.
At the other end of the scale, if you have to ask the price, then simply assume you can't afford it! These seven-bedroom villas are as rare as they come in Monaco but would surely be perfect for entertaining your royal guests.
There are estate agent fees, usually between 3% and 4.5%, and a local Notaire's office will have to be employed to handle all the legal details between vendor and purchaser. It is possible to use your own legal company to work alongside the Notaire's office, but not instead of.
Renting Property
Renting is also reassuringly expensive, with a 20-meter studio by the port let at more than €2000.
If you have a need for more space, perhaps you are moving to Monaco with family, the landmark hotels rent two and three-bedroom apartments from about €25,000.
Larger properties are also available, up to 5 bedrooms, for around €45,000.
Getting Settled: Visa, Residency, and Legal Requirements
If you are planning on staying for longer than three months there are several options open to you. As long as your paperwork is in order then there should not be a problem.
Visa Requirements
Long-term visas are managed by your closest French Consulate.
The documents you will require are as follows:
Your completed application form for all members of your family or party over 16 years of age.
A valid passport with at least six months left to run before renewal.
Recent passport pictures, printed, not in digital format.
Police clearance forms from your country of origin.
A travel itinerary determining your recent travel.
Your proof of property ownership in Monaco or a signed rental lease.
Visa fees
You will also need to supply other documents supporting your application, i.e., a marriage certificate, work contract, and proof of financial means to live in Monaco.
If you plan on a long-term stay, then be prepared to visit the foreigner's section of the local police department too, as you will need what is called a Carte de Sejour, a residence permit, which means you will be able to come and go throughout the European Schengen Area too.
Residency Permit Levels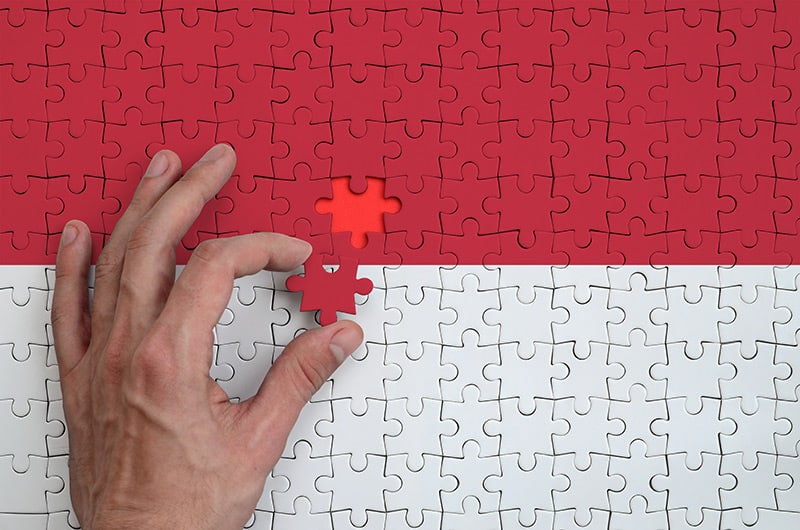 There are four levels to Monaco's residence permits as follows:
1.       Temporary Permit: 1-year permit. It can be renewed twice. Ideal for short-term stays in the Principality.
2.       Ordinary Permit: The 3-year permit is only available after you have already spent three years in Monaco and can also be renewed twice.
3.       Privileged Permit: A 10-year permit, which becomes available after ten continuous years of residence.
4.       Permit for Spouse of Monegasque National: 5-year permit. If you are married to a Monegasque (someone born in Monaco with citizenship of the Principality) you should automatically apply for this permit.
You may eventually want to become a naturalized citizen of Monaco. This would involve renouncing your original citizenship, and would also be at the discretion of the Crown Prince too, so don't fall out with him at the yacht club Christmas party!
Monaco Lifestyle: Embracing the Glamour and Culture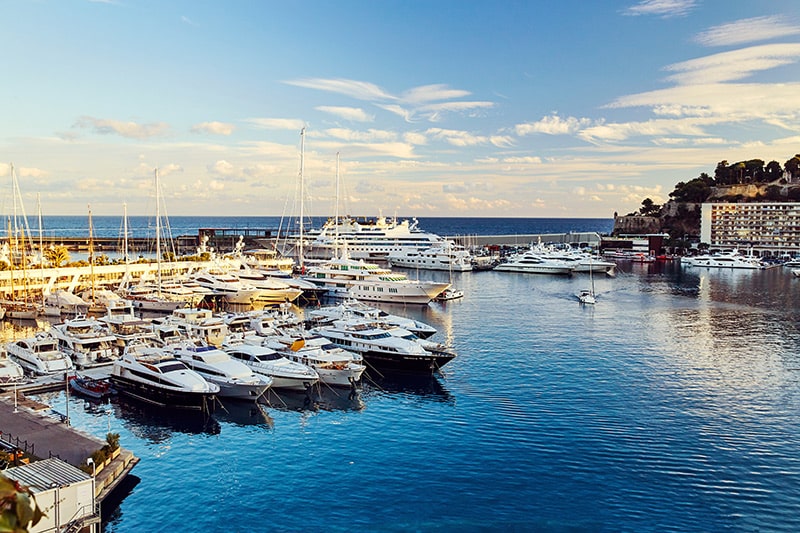 Monaco was born beside the glittering waters of the Mediterranean as a Genoese stronghold with its deepwater port. 
Today, the sea is an extension of the Principality still with cruise ships, yachts, and pleasure craft on the water.
Leisure and pleasure are part and parcel of the economy, but it is also an influential center for international business, with an annual convention every autumn that has a global reach.
Monaco is a brilliant place to network, forge links, broker deals, and all in the Riviera sunshine.
Monaco's Crown Princes have had a very focused vision for the Principality since the first hotels were built in the 1800s.
A vision of bringing together opportunity and developing an environment where the best of everything can thrive, from design to conservation, from the arts to international banking.
But it's not all about the office. Get out on the water. Hire a yacht, or charter a cruiser, and see Monaco from sea level.
Healthcare and Education: Building Your Future in Monaco
Education
State schooling is free in Monaco and based on the French system, but it does emphasize the English language, which is taught from age three.
Help is available to develop the French language skills of new pupils from overseas.
Alternatively, there is the International School, which has a formidable reputation and is reasonably priced for an independent private school.
The first year's fee is almost double the normal annual fee due to reservation and administration costs.
Healthcare
Healthcare does not come cheap in Monaco. There are public services that are available for all Monegasques and legal residents, but it pays to have good insurance.
Employment and Business Opportunities: Thriving in Monaco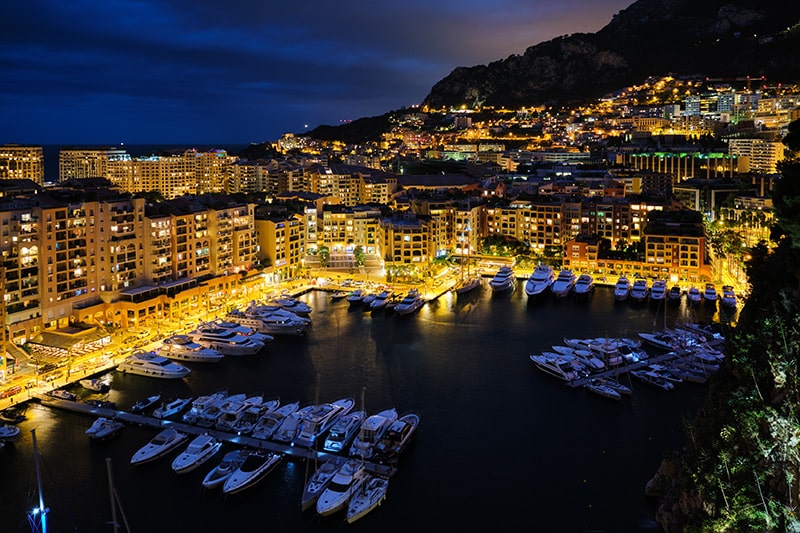 Monaco is in direct competition with that other business hub, Cannes, but has less red tape, and a much more international outlook. So if you are looking for global opportunities you are definitely in the right place.
You might also be surprised to learn that the asset level set for a residency application is just €3M, with a bank balance of €500,000, making it an achievable goal for many business people.
The half-million in liquid funds need only be available on the day of the application too, and can be repaid or refunded once the application process has been satisfied.
Monaco on a Budget: Tips for Affordable Living
The cheapest option for someone wanting to make Monaco their base is not to make Monaco their base. 
There are much more affordable towns a short commute along the coast, which means you can live the dream, working in Monaco, without the expense.
If you need to keep as much of your cash in the bank as possible, head down to the covered market by the port for some great local bargains. 
It's where the Monagasque population heads to eat and get their day's ingredients.
As an alternative, head North of the Railway Station into France, where the French supermarkets sell food at regular supermarket prices.
If you are determined to stay in Monaco, if your employer cannot help, then there are a number of internet sites that pair up roommates to spread the cost of renting space in Monaco.
A room share can start at as little as €460 per month, ideal for if you are just starting out on your adventure.
Community and Networking: Making Connections in Monaco
Sports are high on the list of social activities in Monaco. The local football team AS Monaco punches well above its weight in the French and European Leagues, and as a result, they host some very big international names.
If yachting or water sports are your thing, then there is the world-famous yacht club, plus a number of sporting associations to be found on the waterfront.
The arts are also promoted, with associations dedicated to preserving the unique architectural character of the Principality.
There are also annual festivals of art, music, and drama.
Conclusion: Embarking on Your Monaco Adventure
Whether you are a big hitter or just starting out, you can't be a quitter if Monaco is in your sights. It is a place where dreams have been made real, where ideas can be illuminated, and where science, art, and entertainment meet.
There is a world of opportunity distilled into this tiny place on the Riviera Coast, so small that the chances of meeting the right person and being in the right place at the right time have got to be enhanced by several degrees.
So if you have to fake it till you've made it, or if you're already at the top and need a better view, then Monaco could have all the answers you seek.
FAQ: Addressing Common Questions About Living in Monaco
How much does the Visa Process cost?
Visas are not expensive and start at €10 for the basic permit.
Do I need a half-million in the bank if I am a student?
No. You will need a statement of account that shows how you will support yourself during the stay, whether that is a sponsor, an employer, or an institution.
Can I bring my dog?
If your pet has the correct inoculations and international passport documents then they may accompany you. However, citizenship and residency permits are only available for humans.